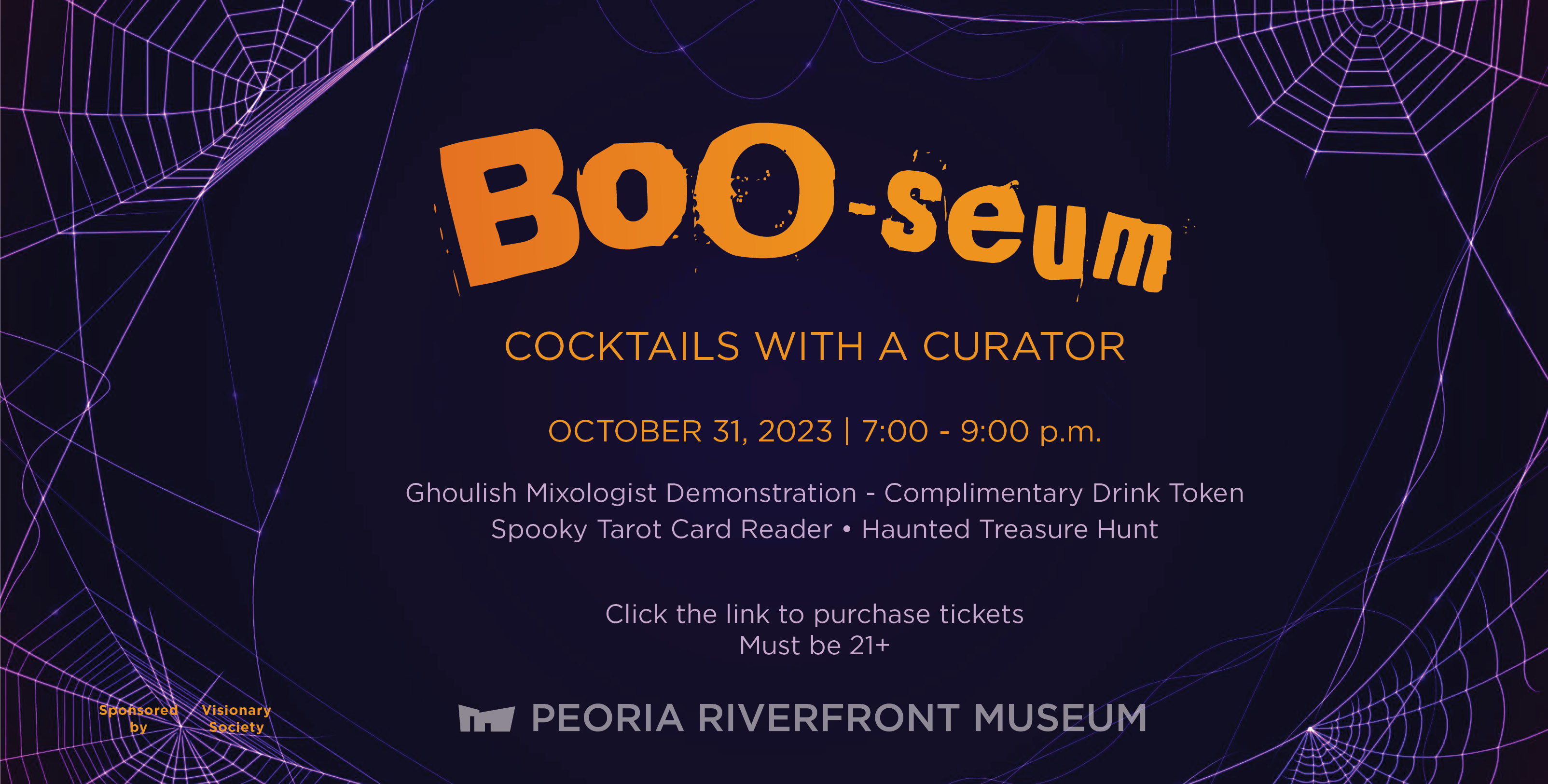 COCKTAILS WITH A CURATOR: BOO-SEUM!
October 31, 2023 | 7 p.m. - 9 p.m. 
Cocktails with a Curator is taking on a creepy crawly twist!
Join us this Halloween for Cocktails with a Curator: Boo-seum! Spend the spookiest holiday at the Peoria Riverfront Museum, with a ghoulish mixologist demon-stration, complimentary drink tokens, a tarot card reader to connect you with the other side and a haunted treasure hunt!
Tickets:
Adult: $30
Senior: $30
  
Member Adult: $25
Member Senior: $25
Doors open at 6:45. 
In accordance with Illinois law, participants must be 21+ years of age to consume alcohol on museum property.
Sponsored by Visionary Society.