TEAM GREVY'S ZEBRA:  MAIWEN RULE!
Team Grevy's Zebra consists of Reservoir Middle School 8th-grader, Maiwen Rule. This design takes the coloring of a zebra beyond black and white just like Andy Warhol's print. The fringe and overlay of stripes sway like the grass found the zebra's African savanna habitat. In the spirit of protecting the planet through conservation, all parts of the outfit are upcycled from leftovers and thrift store finds.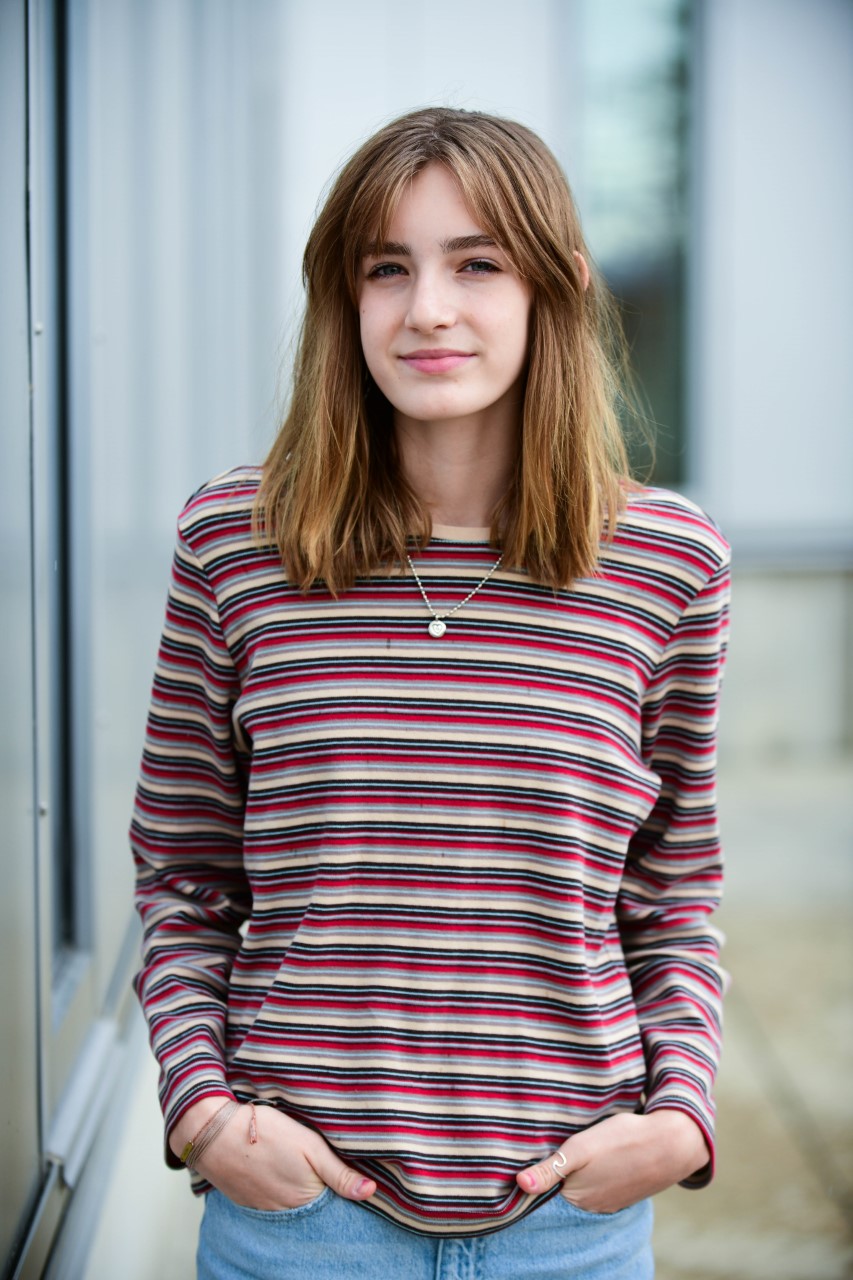 Maiwen Rule, Reservoir Gifted Middle School 8th-grader. 
TEAM GREVY'S ZEBRA COMPLETED LOOK: