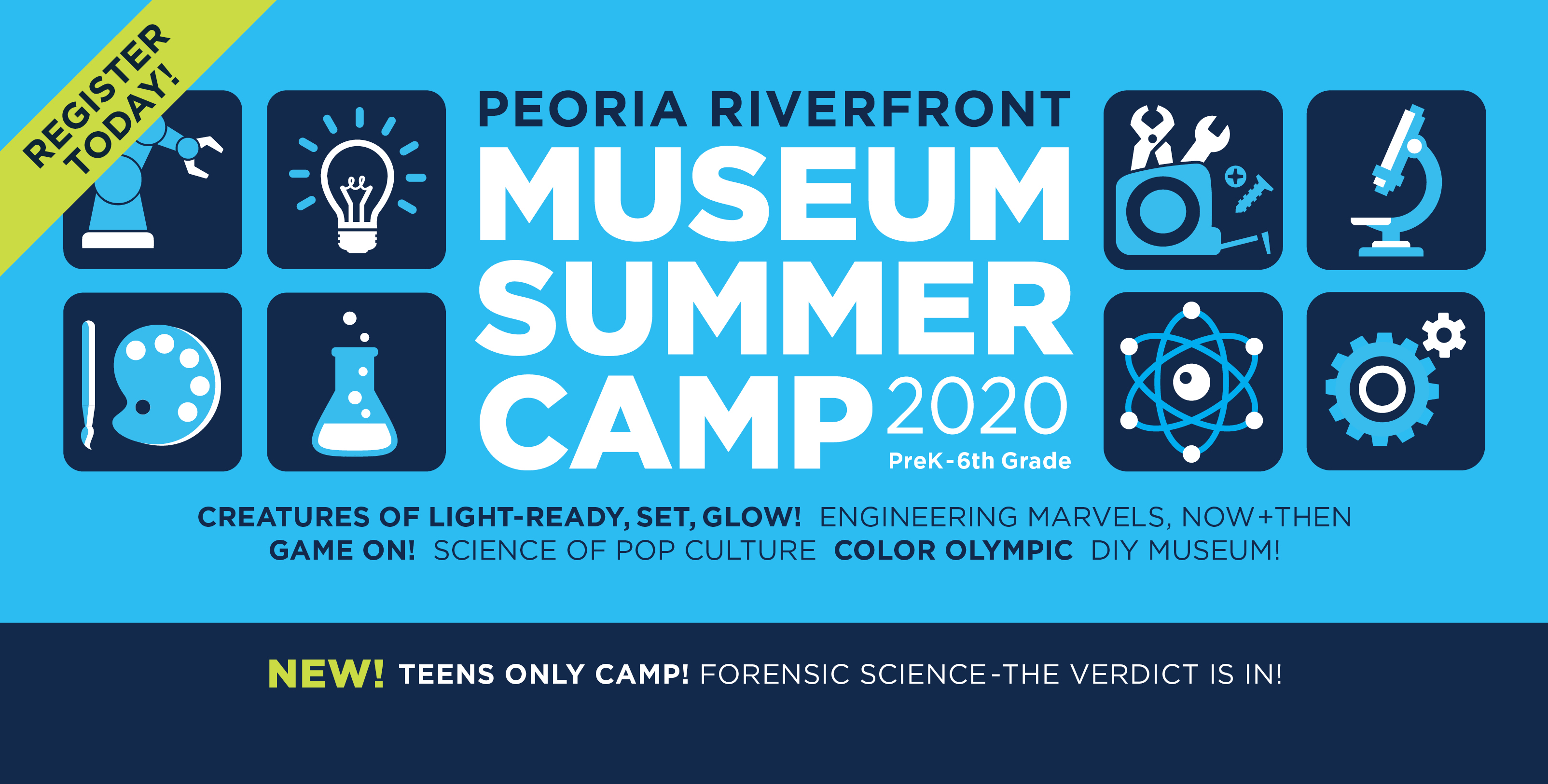 Every year, the Peoria Riverfront Museum aims to offer a fun-filled, impactful program for our summer camp family. Our top priority is always the safety of the children, counselors and staff. In light of continued uncertainties caused by COVID-19, we have made the difficult decision to cancel 2020 summer camp sessions that were to be held in June, July and August. While the welfare of the community was at the forefront of this conclusion, we deeply regret the disappointment this announcement brings to our campers who look forward to this annual escape. Please know that we are exploring "at home" camp opportunities that will allow us to remotely connect. We will continue to communicate updates on this effort. In the meantime, check out the virtual Peoria Riverfront Museum and all of its online programs and content.
Thank you for your support.
If you have questions or would like information on a refund for your registration, please contact Heather, Program Manager at hplacko@peoriariverfrontmuseum.org. 
Peoria Riverfront Museum Resources
Explore our Virtual Museum Galleries, Theater & Planetarium!
PRM Summer Camp Mission Statement
Through a safe and creative environment that inspires multi-disciplinary learning and nurtures friendships, we encourage and empower children's confidence to unleash their unique talents into the world.