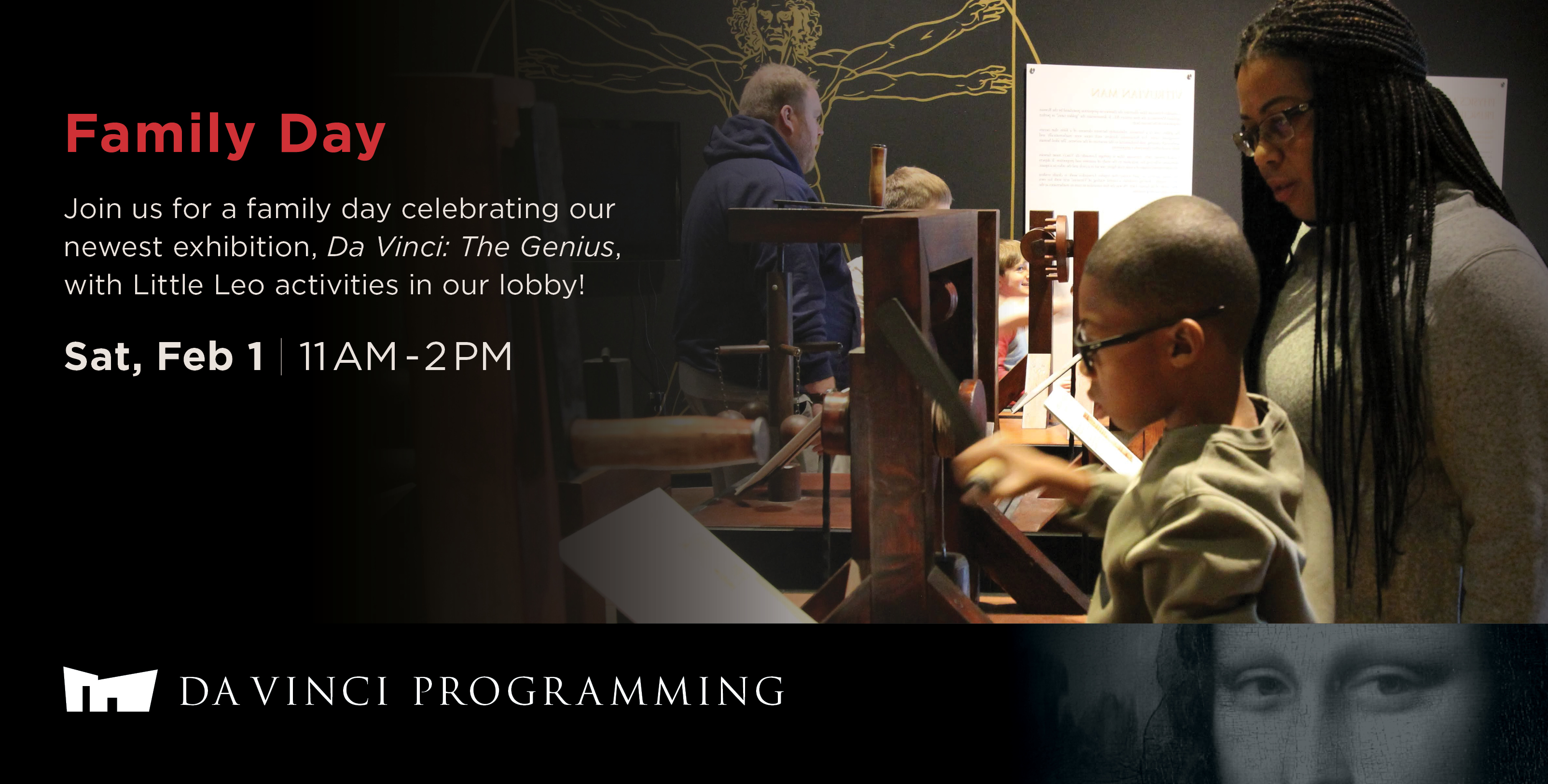 Da Vinci Family Day 
Sat, Feb 1 | 11 am-2 pm
Grand Lobby
Join us for a fun-filled family day in celebration of the genius, Leonardo da Vinci!
Learn all about the Renaissance man with hands-on activities and competitions based around his various inventions. Throughout his life, Da Vinci was renowned for his artwork, but it wasn't until after his death that the public truly began to understand the scientific and technological discoveries he developed during his lifetime. Explore his influence in today's time and discover your inner genius!
*Does not include admission to "Da Vinci - the Genius" exhibition.
Free for Members & with General Admission
More info available at the Museum or by phone: 309.686.7000.