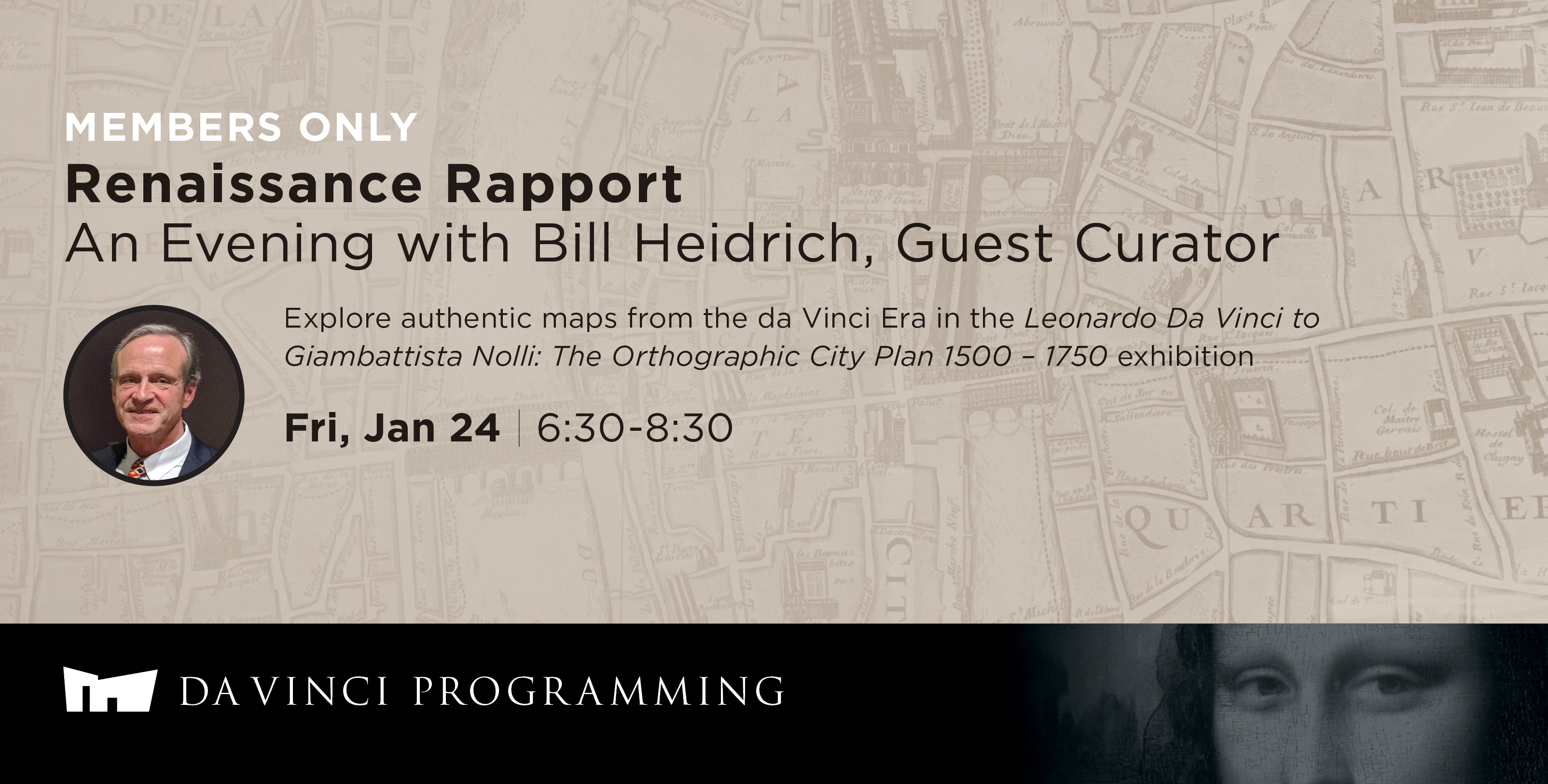 Members Only! 
Renaissance Rapport - SOLD OUT!
An Evening with Guest Curator, Bill Heidrich
Fri, Jan 24 | 6:30-8:30 pm
Grand Lobby, Galleries
Members of the Peoria Riverfront Museum are invited to take advantage of an exclusive tour with Guest Curator, Bill Heidrich. Immerse yourself in the Renaissance with an in-depth look at period maps in the newest exhibition, "Leonardo da Vinci to Giambattista Nolli: The Orthographic City Plan 1500-1750" and a guided tour of the exhibition, "Da Vinci - The Genius," featuring the world's exclusive "Secrets of the Mona Lisa." Guests will enjoy 90-pt. wine, an exquisite charcuterie board, and a scrumptious dessert tray. 
This event is for Members Only and spots are limited!
$50 Members