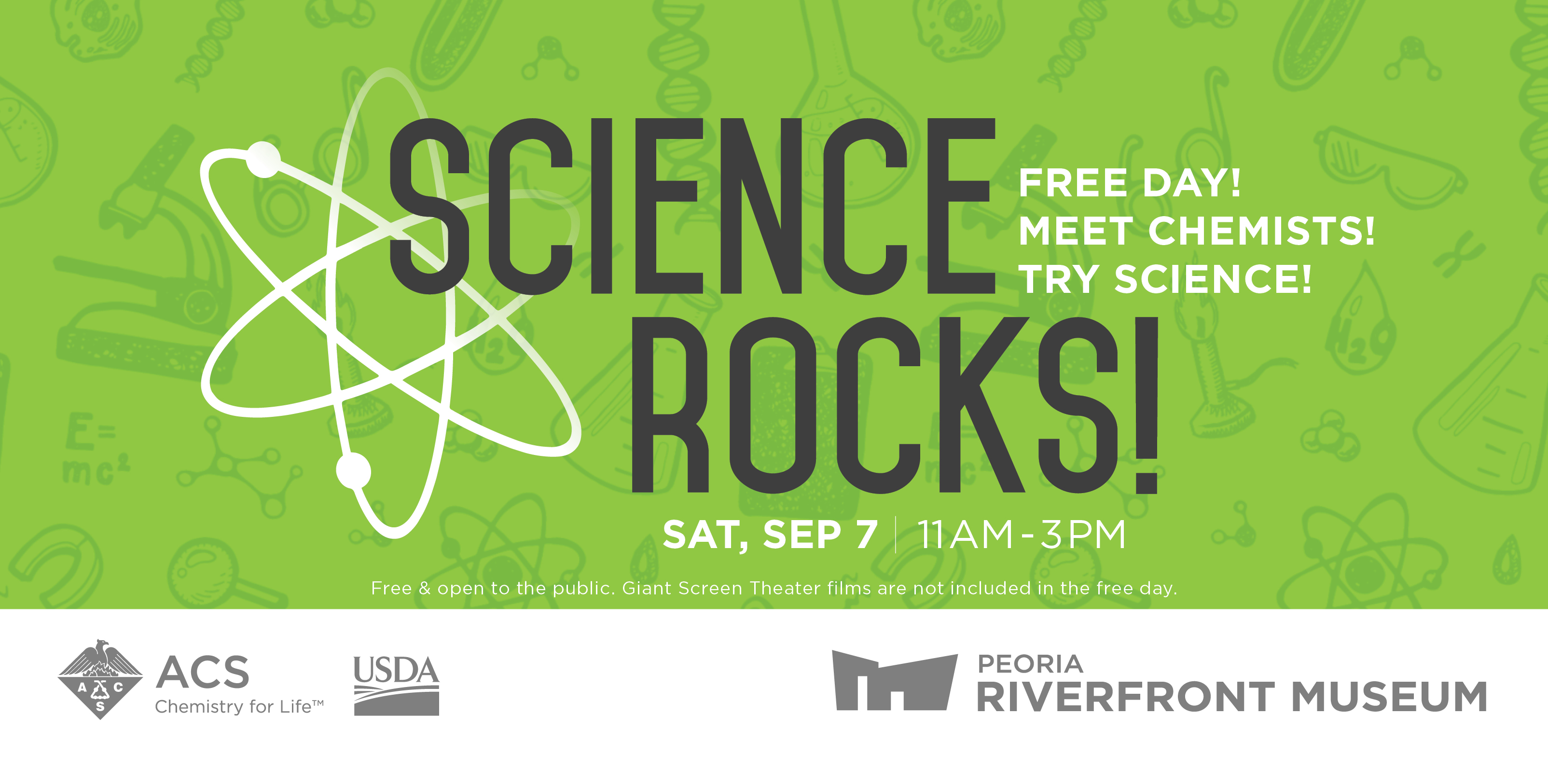 Science Rocks! FREE DAY
Sat, Sept 7 | Activities 11-3
Lobby
Meet local scientists and participate in fun and hands-on activities in the Museum Lobby from 11 am-3 pm! All activities, permanent galleries, and public planetarium shows will be free and open to the public.
More info on the Illinois Heartland section of the ACS (American Chemical Society). – click here. For more info on the Ag lab (USDA-ARS National Center for Agricultural Utilization Research (NCAUR). - click here.
Free & open to the public. Giant Screen Theater films are not included in the free day.
More info is also available at the Museum or by phone: 309.686.7000.