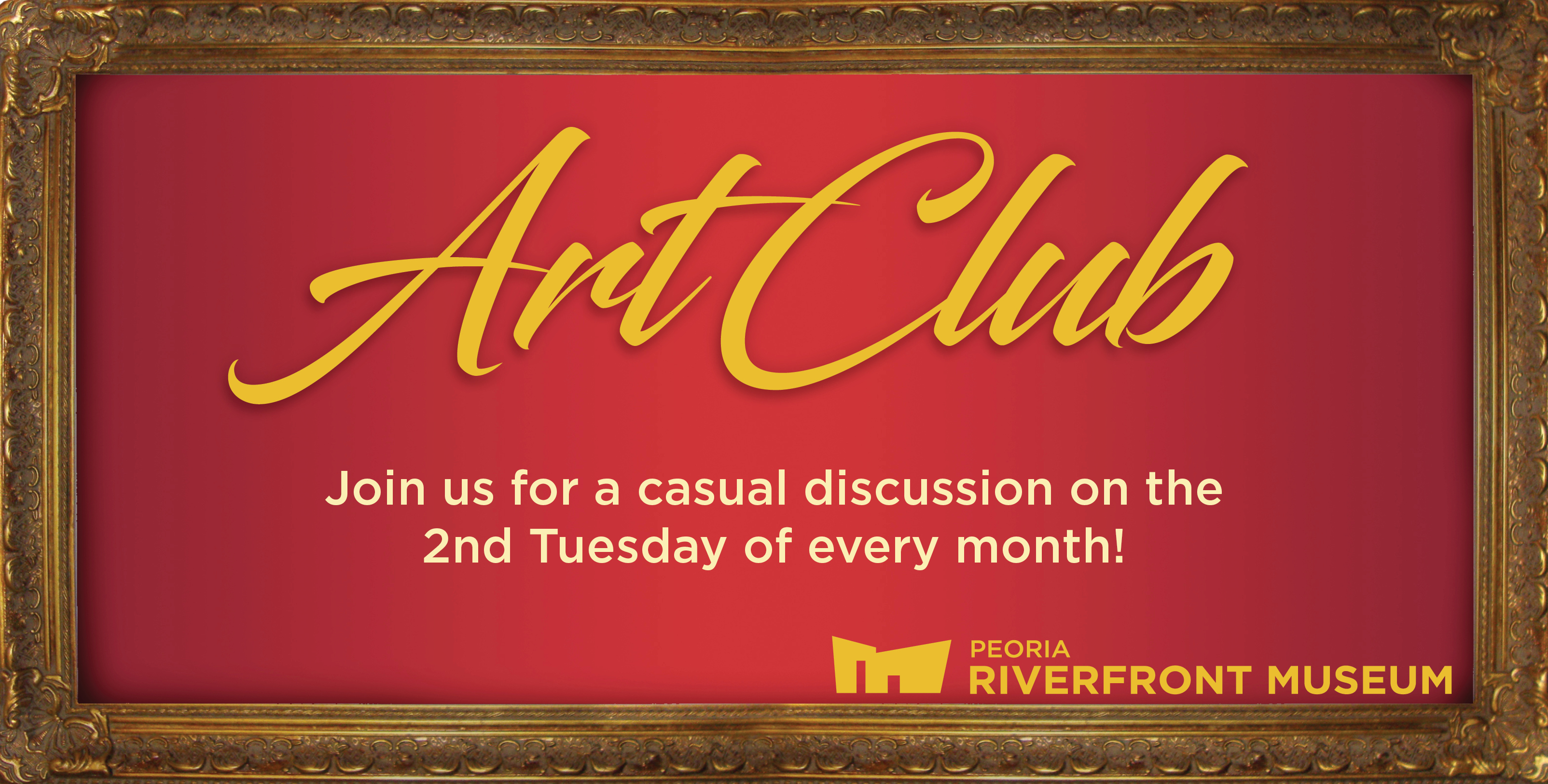 Art Club 
Art Club is a monthly meeting of people who love art. Each month we hear from a different artist or about a new topic. We encourage artists to talk about their own work, a style they love, or another artist they admire. Enjoy a casual discussion (with PowerPoint slides) accompanied by coffee and light treats. Participants are encouraged, though not required, to submit discussion suggestions of art that is related to the topic. 
Check out our YouTube Channel with past Art Club presentations available to watch - click here. 
Coffee and light treats are served. Please bring your own coffee cup!
Upcoming Events:
Tue, Jul 14 | 1 pm
Alexander Martin, presented by the artist
If you would like to present at Art Club on your own work, discuss an artist, a style, or an art movement, please email: hplacko@peoriariverfrontmuseum.org
Free for members & with general admission.