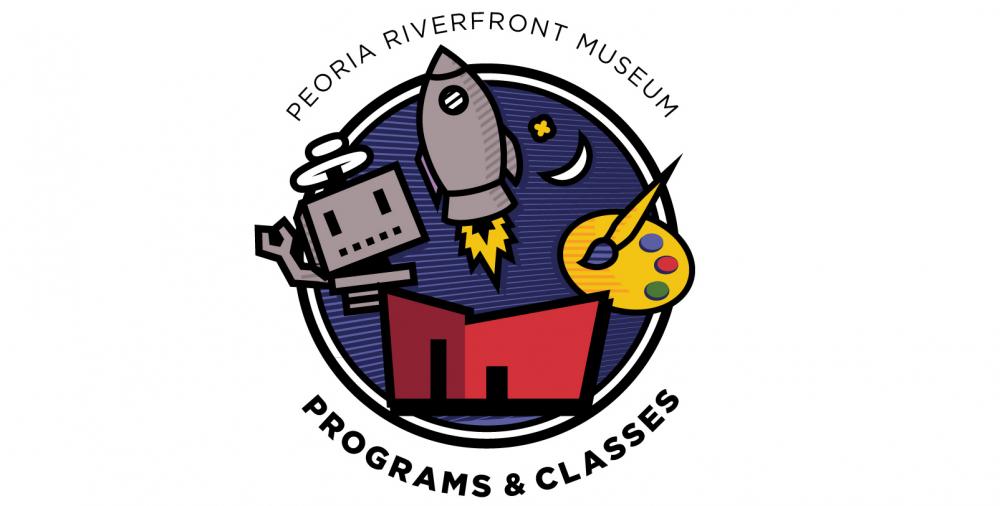 Peoria Riverfront Museum is a great place for scouts of all ages to explore art, science, history, and achievement. Our scouting programs include dedicated merit badge workshops, group tours, and outreach programs.
Merit Badge Workshops
Every month there is a dedicated merit badge workshop for Boy Scouts and Girl Scouts. Typically they occur on the third weekend of the month from Noon-3 pm. Actual timing, ticket price, and number of tickets available may vary. Some badges have requirements that need to be completed prior to or following the workshop. Please read the event description carefully.
Group rates are available in advance for Scout groups attending the workshop together. For group rates for scout groups call 309.863.3048.
Girl Scout Workshop Schedule:
Scouting at the Museum: Craft Potter
Sat, Feb 24 | Noon-3 pm
Studio 1
Brownies can earn their craft potter badge in the museum pottery studio! Scouts will learn how to work with clay to make their own masterpiece. This workshop fulfills all of the requirements for the craft potter badge! The pieces will be fired in the studio kiln. Parents will have to pick up the finished pieces the following week. While this workshop is intended for brownies to earn their Home Scientist patch, it is open to scouts and family members of all ages.
$20 per scout | $5.50 per chaperone
Register online now - click here.
Cub Scout & Boy Scout Workshop Schedule:
Scouting at the Museum: Air of the Wolf
Sat, Feb 17 | Noon-3 pm
Illinois River Lab
Learn the science of air and weather in the river lab! Cub Scouts will experiment with density, temperature, and sound. This workshop includes admission to the museum galleries. While this workshop is intended Wolf Cub Scouts to earn their Air of the Wolf belt loop, it is open to scouts and family members of all ages.
$20 per scout | $5.50 per chaperone
Registration online now - click here.
Tickets & more info also available at the Museum or by phone: 309.686.7000.
All supplies provided for scouting events unless otherwise noted. All scouting events require a minimum number of participants to run or will be cancelled two business days prior to the start date. Pre-registration required.
Group Tours
Group tours can be reserved for groups of 15 scouts or more. School group rates are extended to scouting troops. 
Fore more info about field trip options & pricing - click here.  
To reserve a group tour please contact our Group Tours Coordinator at 309.863.3013.

School Loan & Astronomy Outreach
Hands-on education kits are available for Scout leaders at no cost. These kits include educational models, replicas, and activities for every conceivable subject. To learn more about our school loans - click here.
Our astronomy experts can come to you with our reflecting telescope or inflatable planetarium. Learn more about rates and availability - click here.
For additional questions please contact Jack Daleske at 309.863.3048.