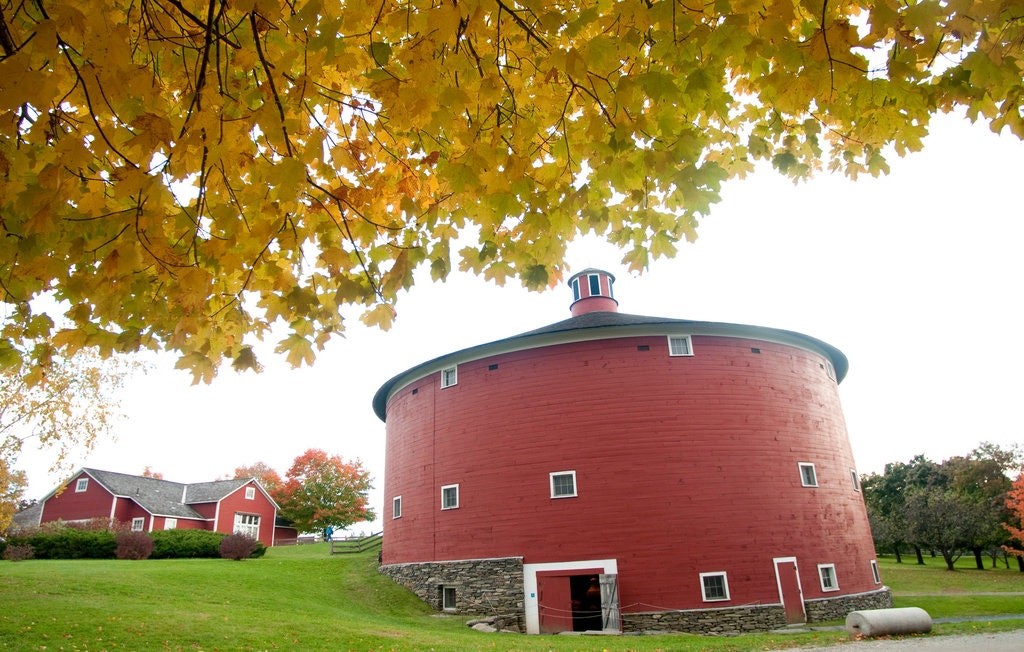 Shelburne Museum in Vermont
Wed, Nov 11 | 2 pm
A signature feature of the Shelburne Museum in Vermont is a round barn. Shelburne Museum is one of the finest, most diverse, and unconventional museums of art and Americana. Its collection includes Impressionist paintings, folk art, quilts and textiles, decorative arts, furniture, American paintings, and a dazzling array of 17th-to 20th-century artifacts.
Our behind-the-scenes guide in Vermont will be the Chief Curator of the Shelburne Museum, Kory Rogers with Chief Curator and Francie and John Downing Curator of American Art. Zac Zetterberg, Curator of Art and the Center for American Decoys, will moderate from the Peoria Riverfront Museum. Our visit to the Shelburne Museum will start with an introduction to the pioneering collections of the museum's founder, Electra H. Webb, which include folk art, decoys, quilts, and more. We'll also get a sneak peek at the renovation of the Stagecoach Inn Folk Art Gallery.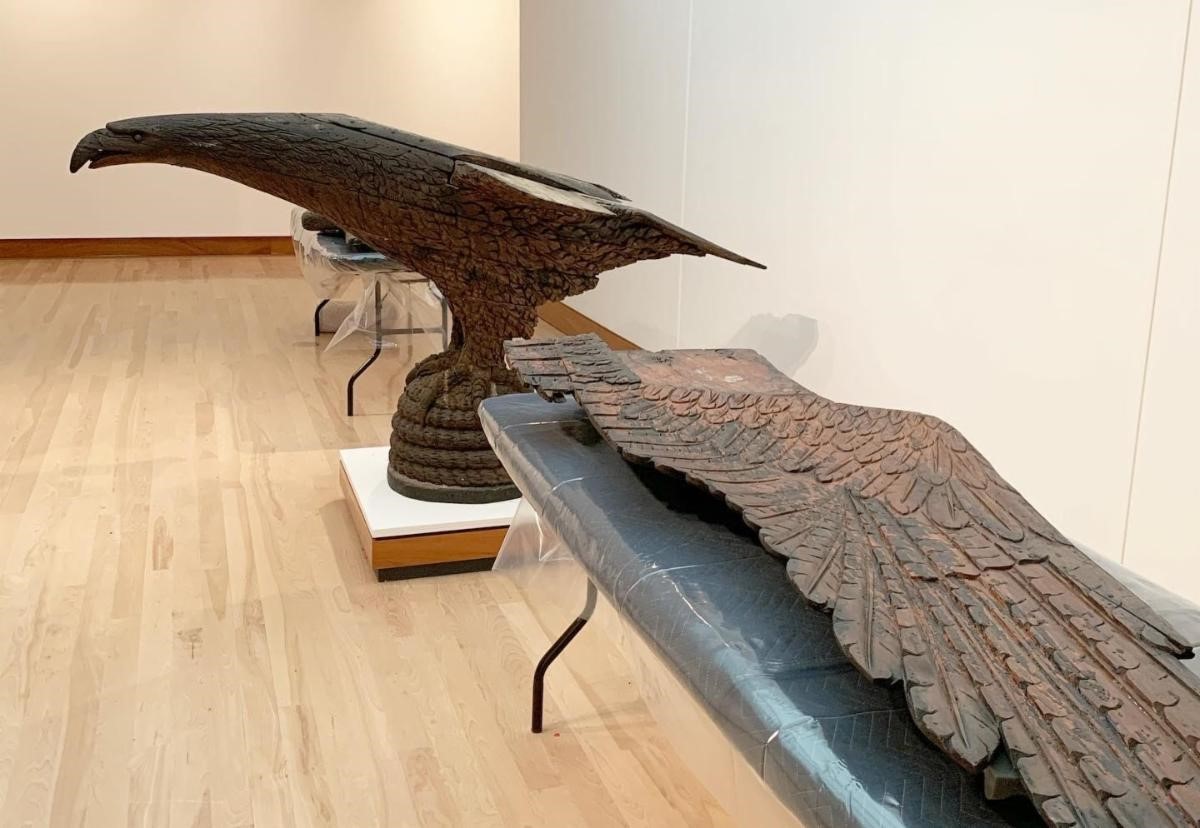 Learn more about the Shelburne Museum - Click Here. 
$15 | LIVE Presentation via Zoom
Want To Experience More?
$65 | Includes the recently published hardcover book "American Decoy: The Invention" from Peoria Riverfront Museum's own Center for American Decoys and the live presentation from Shelburne Museum via Zoom.
"Travelling" Make you hungry? Take a break....
The Maine Diner in Wells, Maine
Tue, Nov 10 - Lobster pie and seafood chowder pick-up
Wed, Nov 11 | 4:30 pm - Zoom with The Maine Diner
"World Famous Food, like Grandma used to Make" from The Maine Diner. Enjoy lobster pie and seafood chowder overnighted from Wells, Maine!
Their specialty, lobster pie, is made from a secret family recipe. Tender chunks of fresh lobster meat are topped with their own delicious crumb and then baked to perfection in a casserole dish. So delicious, it's been featured on the Today Show, and Food Network's Diners, Drive-Ins and Dives.
They will ship to OLLI via UPS Next Day Air because their food is fresh, never frozen. Pick up will take place at Bradley's Continuing Education building and staff will be onsite to bring your order directly to your car on Tuesday, November 10 at approximately Noon.
On Wed, Nov 11 | 4:30 pm, we'll host a private virtual presentation with owner Jim MacNeill, who will take us behind-the-scenes live via Zoom, and discuss his famous lobster pie, and the current status of their business.
$55 | Includes lobster pie, a bowl of seafood chowder AND behind-the-scenes live via Zoom with owner of the Maine Diner all the way from Wells, Maine.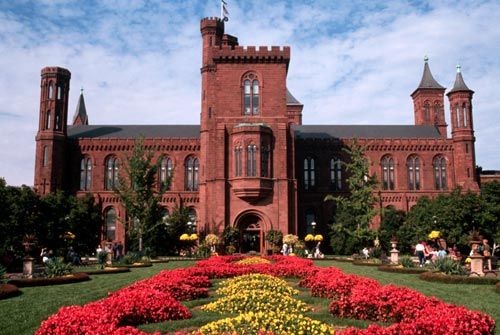 Smithsonian Institution
Wed, Nov 18 | 2 pm
Dr. Richard Kurin, Distinguished Scholar and Ambassador at Large at the Smithsonian Institution will be our host along with John D. Morris, President and CEO of Peoria Riverfront Museum, as our moderator.
Join us for this exclusive and diverse program as we visit several Smithsonian Institution museums and research sites. We'll begin with off-exhibit work with the Hope Diamond, and then go behind-the-scenes in the storage areas of the National Museum of Natural History to discover how collections help scientists study and understand zoonotic diseases--like coronavirus. We'll visit the pandas at the National Zoo and learn about efforts to save the species. Then we'll go to Chile's Atacama desert where the Smithsonian and others are building a new gigantic telescope. Finally, we'll journey to Iraq, where the Smithsonian is working to reverse some of the damage caused by ISIS as they restore the Mosul Museum and the archaeological site of Nimrud.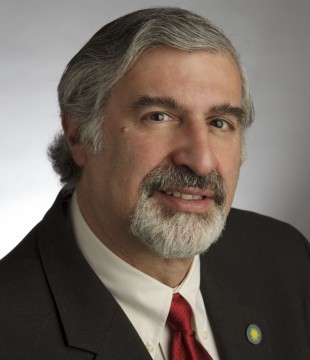 Learn more about the Smithsonian Institution - Click Here. 
$15 | LIVE Presentation via Zoom
Want To Experience More?
$35 | Receive the book "Hope Diamond: The Legendary History of a Cursed Gem" by Richard Kurin, includes an autographed bookplate from Dr. Kurin and the LIVE presentation from the Smithsonian Institution via Zoom.
$95 | Join us for an exclusive meet and greet experience with Dr. Richard Kurin, featuring an "in-person" book signing after the main presentation. Each participant will get the chance to ask Dr. Kurin a question or have an intimate conversation while he signs a book plate for their personal copy of "The Smithsonian's History of America in 101 Objects". This price also includes the initial LIVE Zoom session and the "Hope Diamond" book.
Limit of 15 spots available for this $95 experience ($110 - for couples who wish to order only one set of books, and will be on the Zoom link together.)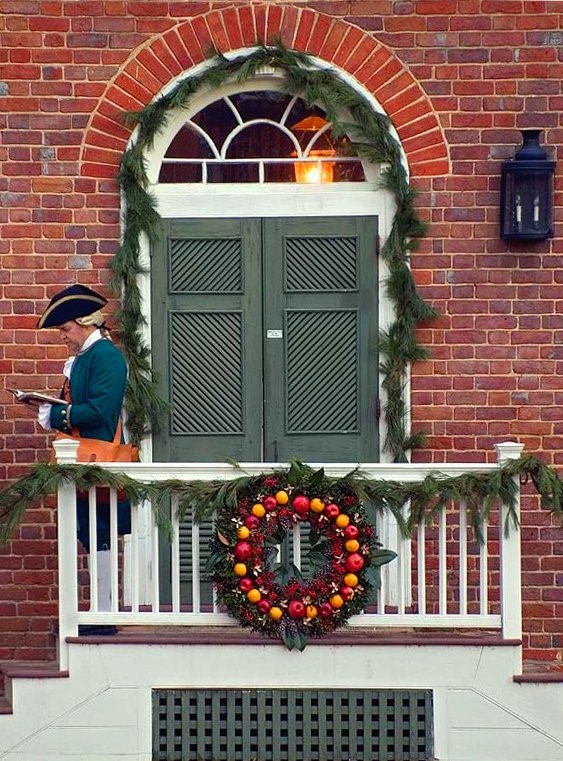 Colonial Williamsburg 
Wed, Dec 2 | 2 pm
We will explore Colonial Williamsburg with co-hosts Stacy Hasselbacher Hernandez, Teacher Institute Coordinator/Trainer at Colonial Williamsburg and Lottie Fiddes, Curator of History and Registrar, Peoria Riverfront Museum.
Colonial Williamsburg is the largest outdoor living museum in the country, upholding our educational mission through immersive, authentic 18th-century experiences and programming for our guests. In 1926, the Reverend Dr. William Archer Rutherfoord Goodwin, with the financial backing of John D. Rockefeller Jr., began to restore Williamsburg to its original colonial state, starting with the purchase of the historic Ludwell-Paradise House. Today, Colonial Williamsburg's Historic Area houses restored and historically preserved buildings, 88 of which are originals.
Learn more about Colonial Williamsburg - Click Here. 
$15 | LIVE Presentation via Zoom
Want to Experience More?
$55 | Includes a Glass Ornament from Colonial Williamsburg and the LIVE presentation from Colonial Williamsburg via Zoom.
Register Now - for any or all of the upcoming events at: OLLI Online!
For questions about registration contact OLLI at olli@bradley.edu or call 309-677-3900.