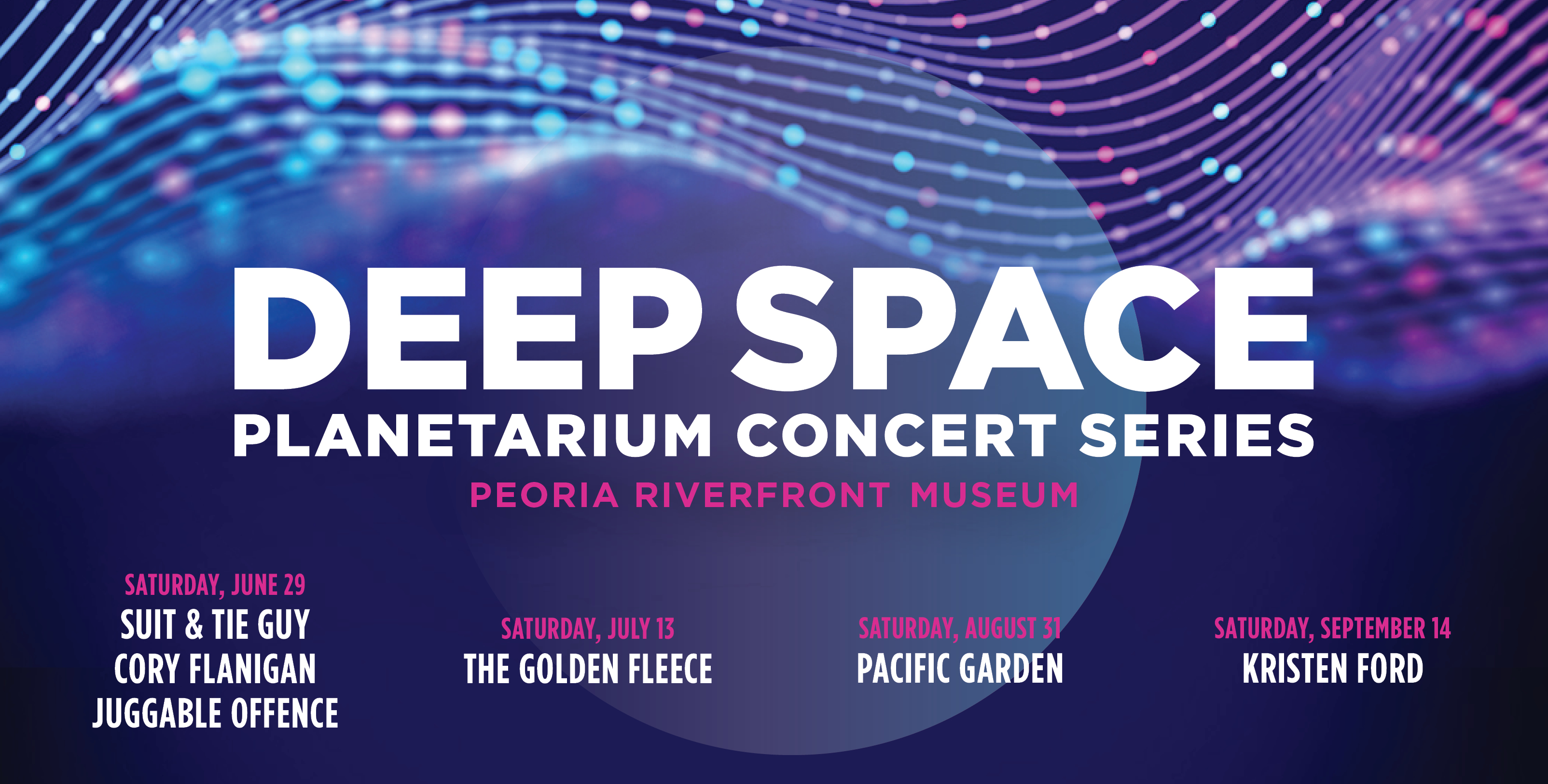 Join us this summer for DEEP SPACE, a limited concert series in the Dome Planetarium. Each month, DEEP SPACE will feature a different artist in the planetarium where they will showcase their incredible musical talent set to mind-blowing and immersive visuals.
2019 Summer Schedule
Suit & Tie Guy, Cory Flanigan, Juggable Offense
Sat, Jun 29 | 8 pm
The Golden Fleece
Sat, Jul 13 | 8 pm
Pacific Garden
Sat, Aug 31 | 8 pm
Buy tickets online now - click here. 
Kristen Ford
Sun, Sep 15 | 7 pm New date and time!
Buy tickets online now - click here.
$10 Members | $15 Public
DEEP SPACE is a unique music performance unlike anything else in Central Illinois. This is an all-ages show with limited seating, pre-purchasing tickets is encouraged. Concessions and drinks are available for purchase with legal ID.
More info also available at the Museum or by phone: 309.686.7000.