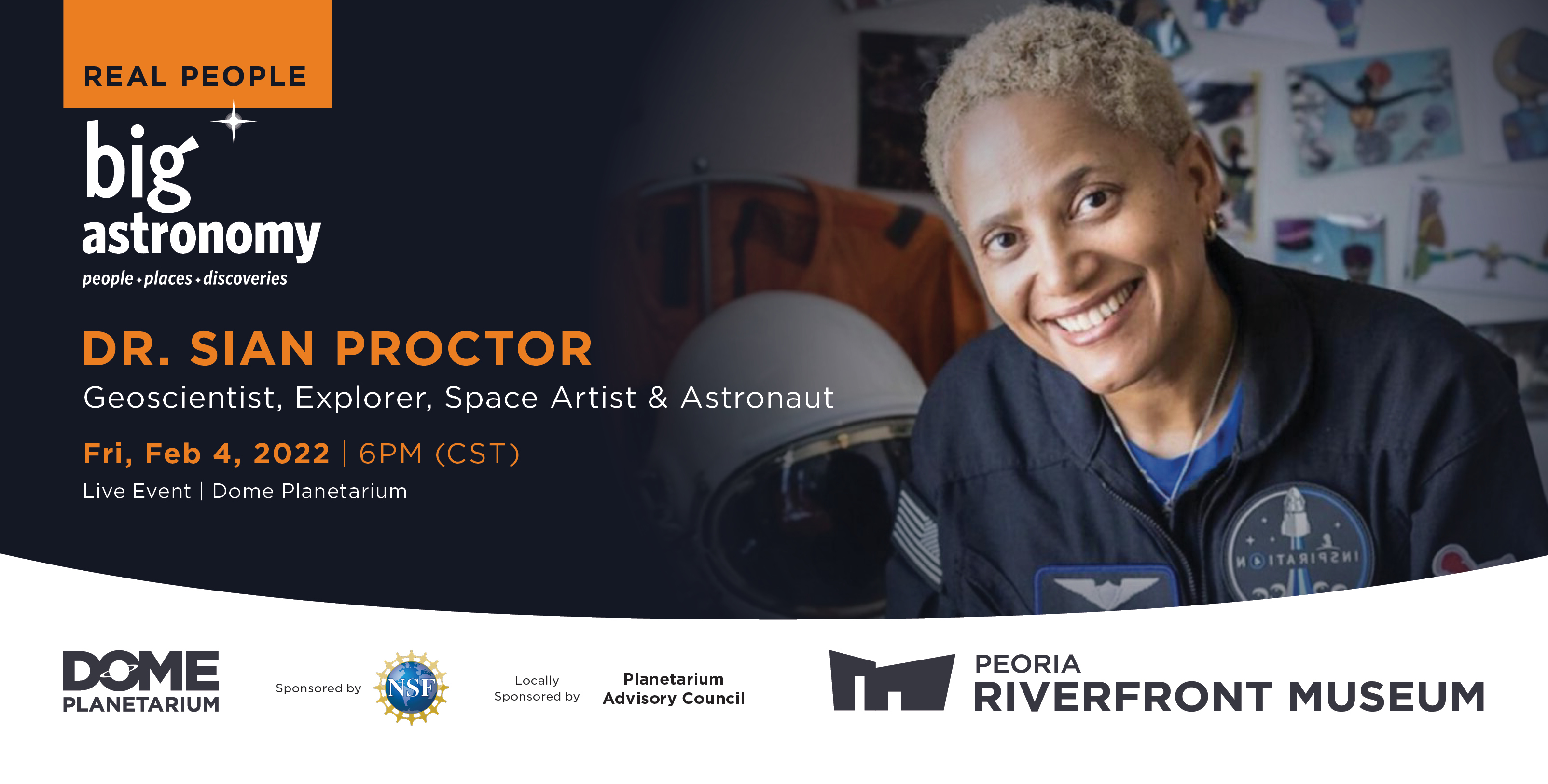 Ask an Astronaut!
Real People, Big Astronomy: Dr Sian Proctor
February 4 | 6 PM
Planetarium 
Dr. Sian Proctor is a geoscientist, explorer, space artist, and astronaut. She was the mission pilot for the Inspiration4 all-civilian orbital mission to space, the first of its kind. In this virtual event, we will learn about Sian's varied career path and her three day mission in Earth orbit, in which she became the first African American female pilot to fly in space. Dr. Proctor will answer questions and share stories from her incredible adventure.
Watch the event in our planetarium! Dr. Proctor will take some questions live from our audience.
This event is free. Planetarium doors open at 5:45 PM.