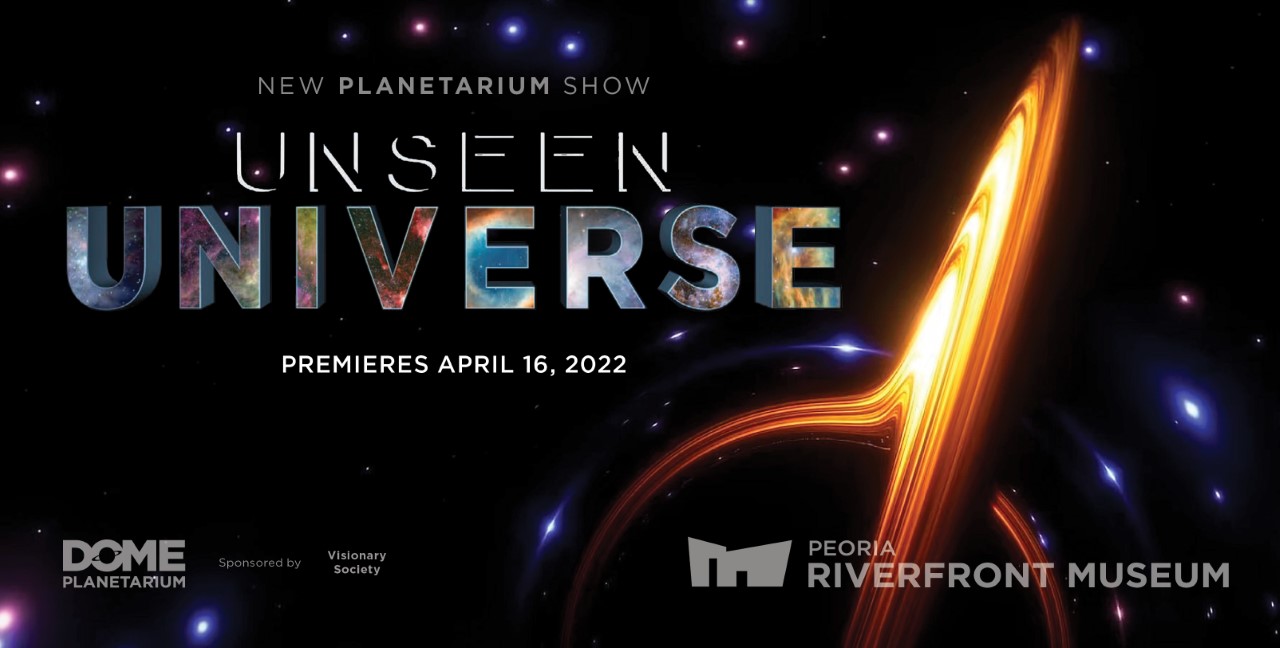 New Planetarium Show!
UNSEEN UNIVERSE
Premieres Sat, Apr 16 | 1 PM & 4 PM
Regular showings Fri-Sun 1 PM & 4 PM, Tue-Thu 1 PM
Dome Planetarium
For millions of years, our view of the heavens has been limited by our eyes, allowing us to only see a narrow band of electromagnetic radiation we call visible light. For the first time ever, in the greatest breakthrough since the invention of the telescope, we now have the technology to capture the Universe over an amazing width of the spectrum and beyond.
Experience "The World's Most Advanced Planetarium System"!
---
MEMBERSHIP SATURDAYS
SOLD OUT! Exclusive Members-only Preview!
Sat, April 16
10 AM | FREE donuts & Peoria Riverfront Museum blend CxT coffee (planetarium lobby)
10:30 AM | "UNSEEN UNIVERSE" Planetarium Premiere
Members, register for this free exclusive event CLICK HERE!
Not a Member? Enjoy more first-look events like this, plus free admission to museum exhibitions (including summer family blockbusters) and daytime planetarium shows, as well as 350-1400 other museums worldwide. Become a member, CLICK HERE!