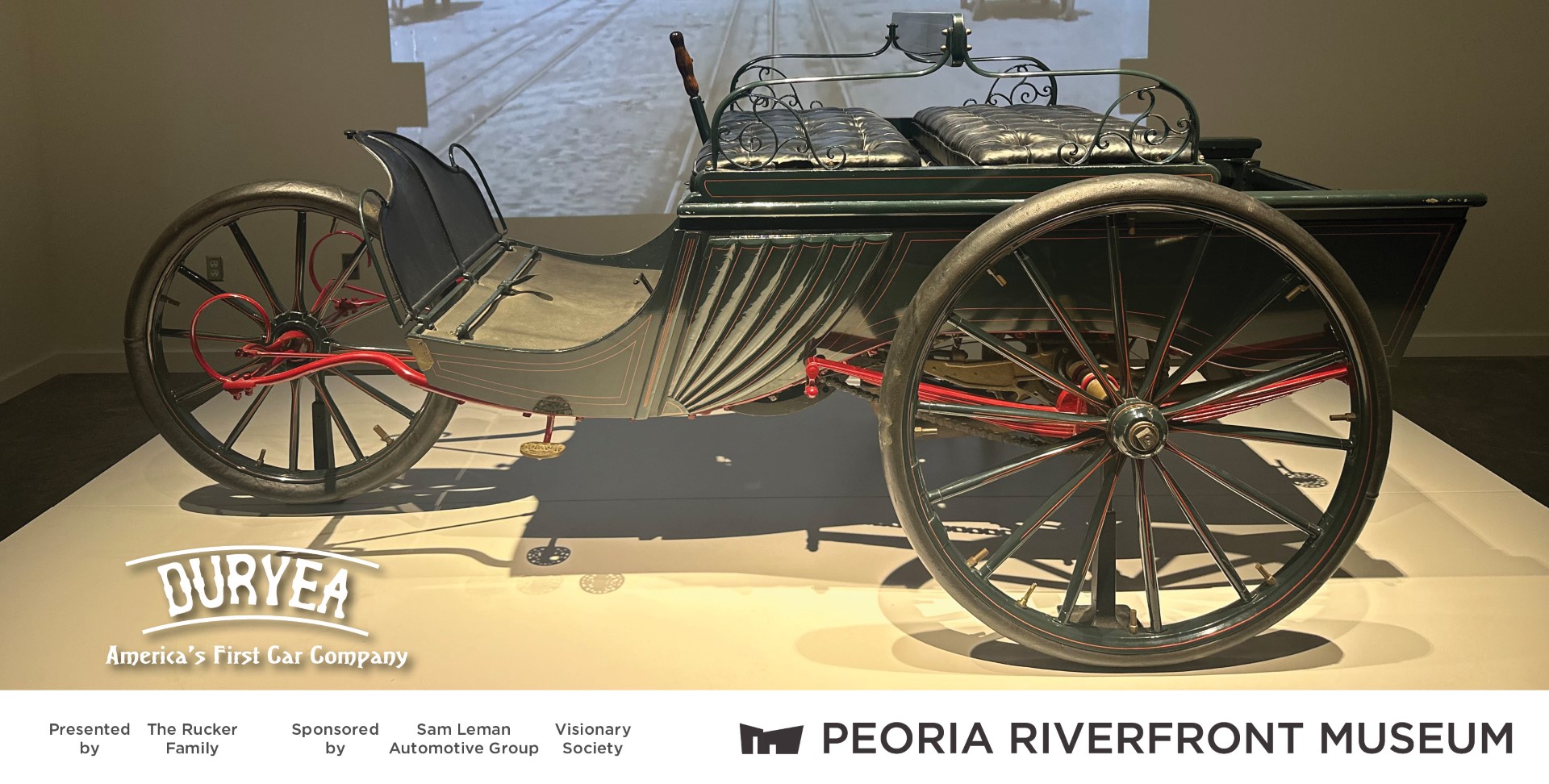 TOUR WITH MIKE RUCKER | DURYEA: AMERICA'S FIRST CAR COMPANY
November 4, 2023 | 1 p.m. - 1:45 p.m.| Tour begins in the exhibition
Join us at the Peoria Riverfront Museum for a tour of our newest exhibition: DURYEA: America's First Car Company  with Duryea expert Mike Rucker. 
Mike Rucker is the absolute expert on the Duryea brothers and the Peoria Motor Trap. Back in 1988, he lead the campaign to return the car to Peoria. He is an author, and has written many children's books, as well as history books on various topics. He has been a long time supporter of Lakeview Museum and now the Peoria Riverfront Museum, and an active volunteer for many causes he believes in, including returning the Duryea car to Peoria, but also pedestrian trails, science education, Wildlife Prairie Park, and Look It's My Book.
Learn about the impact of the Duryea brothers on the automobile industry, the spirit of invention, and Peoria's place in the story in this informative and interactive exhibition.
DURYEA: America's First Car Company is presented by the Rucker Family 
Sponsored by Sam Leman Automotive Group, Visionary Society.