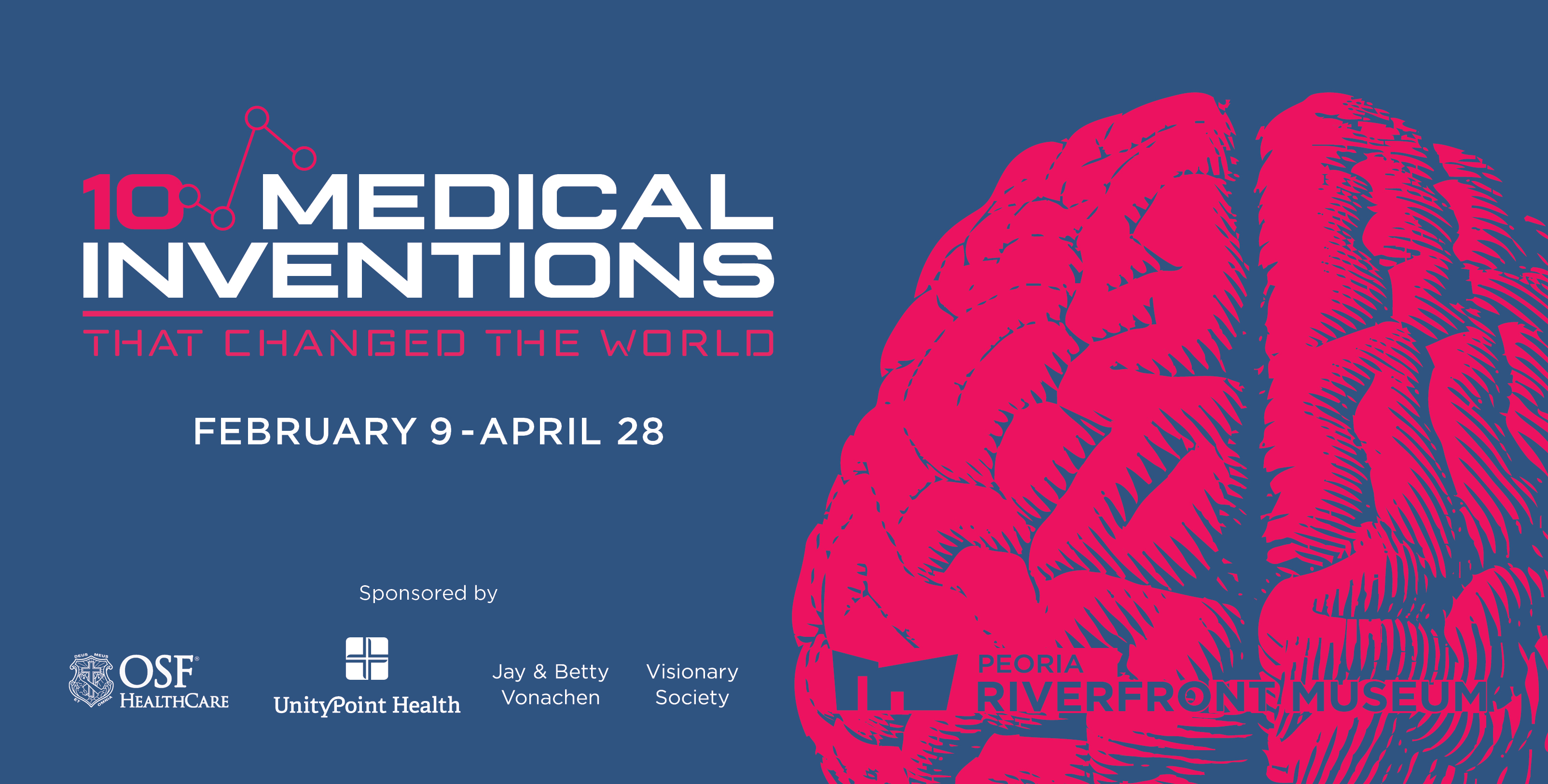 10 Medical Inventions That Changed the World
Opens February 9
The mass production of penicillin, invented in the early 1940s at the Northern Regional Research Laboratory - now the National Center for Agricultural Utilization Research (NCAUR) - in Peoria, Ill., saved countless lives during World War II and beyond. Peoria has since become a national leader in healthcare research and development.
In a first-of-its-kind exhibition, the Peoria Riverfront Museum's 10 Medical Inventions That Changed the World tells the stories of pioneering medicine - from the use of radiation to recent breakthroughs in virtual technologies and simulation - that have saved lives, cured diseases and made life better for billions of people worldwide
Partnering with local and national medical organizations and schools, the museum identifies and investigates the major medical technologies with worldwide impact. The exhibition will celebrate these amazing medical and healthcare innovations and their benefits for humanity.
The top 10 medical inventions will be chosen by popular vote. Exhibition visitors will have the opportunity to vote for their choice of the top medical invention and will be able to see the live results as the top 10 are tabulated over the course of the exhibition.
For this special exhibition, the museum collaborated with prestigious organizations including the Mayo Clinic, University of Illinois College of Medicine, Colonial Williamsburg, Varian Medical Systems, Jump Trading Simulation & Education Center, Illinois State Museum and the National Center for Agricultural Utilization Research
The Peoria Riverfront Museum gratefully acknowledges our exhibition sponsors, OSF HealthCare,UnityPoint Health, Jay & Betty Vonachen and the Visionary Society.