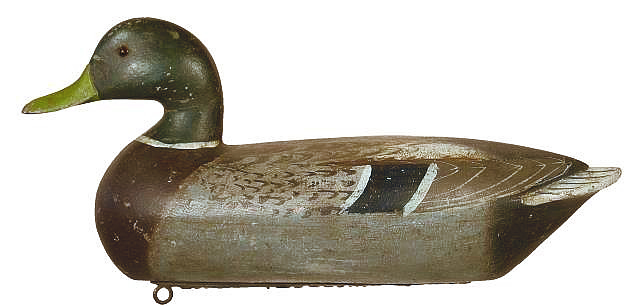 OPENING FEBRUARY 9, 2019
Peoria Riverfront Museum is excited to organize its largest in-house curatored decoy show in the museum's history which will highlight decoys from the Peoria Riverfront Museum Permanent Collection! 
From the earliest devices luring waterfowl from the air, decoys have provided sustenance for nearly a millenia. The trajectory of this ingenious craft has evolved into a sophisticated artform which speaks to hunters and artisans alike. AMERICAN DECOY The American Invention will feature Peorai Riverfront Museum's extensive collection as well as other important works from local collectors, the Shelburne Museum and the Illinois State Museum.