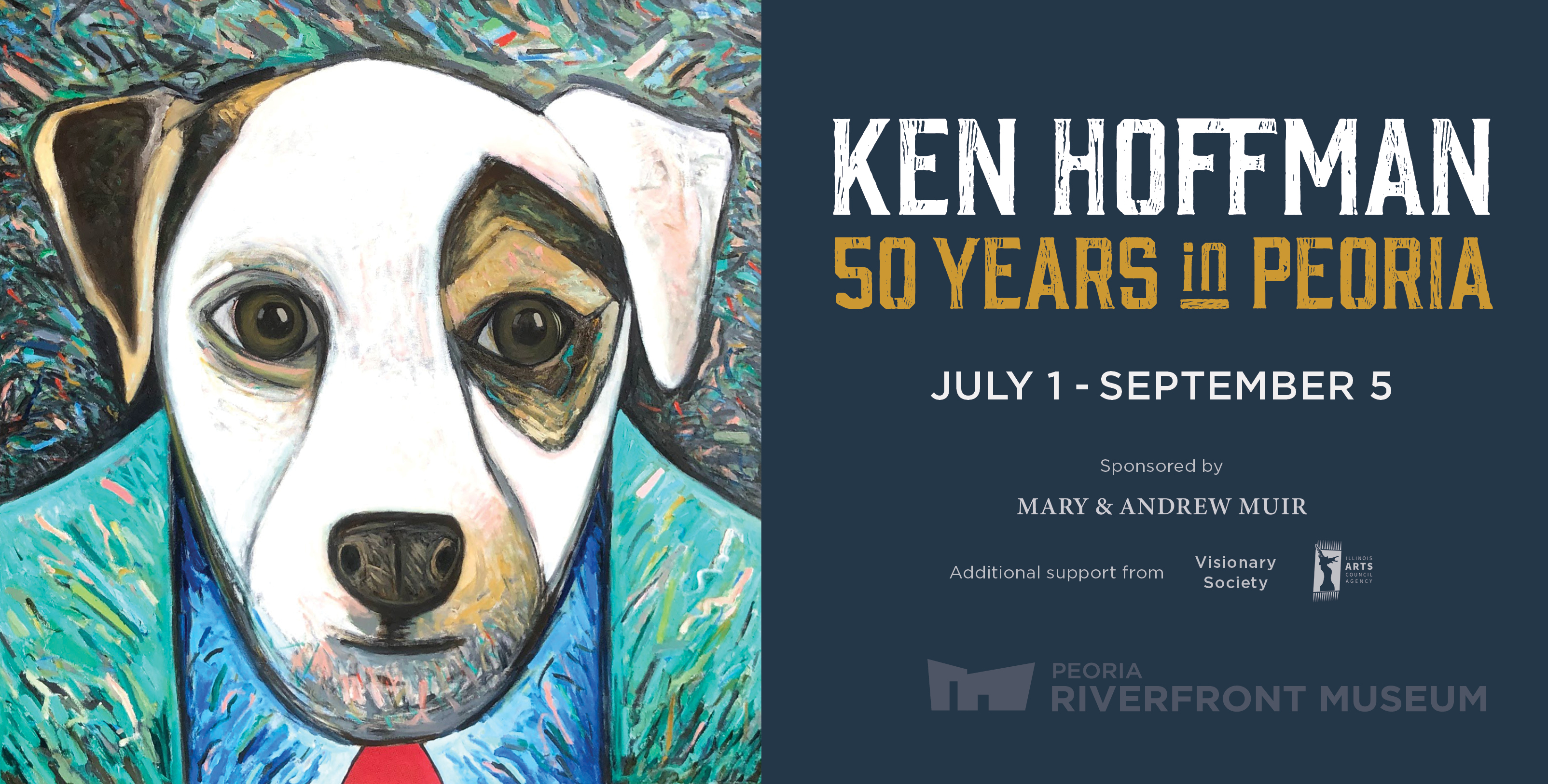 Photo detail: Ken Hoffman, Puppy Man (Chuck Norris) , 2001, from the collection of Mary & Andrew Muir.
Ken Hoffman: 50 Years in Peoria
July 1 - September 7
International Feature Gallery
Ken Hoffman arrived in Peoria in 1969, accepting the position of professor of painting at Bradley University. Since then, Hoffman, a graduate of San Francisco Art Institute, has spent fifty years developing a unique painting style which simultaneously explores the human qualities of animals and the animal qualities of humans. Beginning with a mural work painted in 1970, this exhibition explores the 50-year artistic journey which has realized these humorous, unmistakable, and often very large-scale paintings of animals in suits.
Take an exhibition tour with Chief Curator Bill Conger HERE!
Enjoy a revealing interview with Ken Hoffman, curators Bill Conger & Zac Zetterberg and sponsors Mary & Andrew Muir HERE
Read more about Ken Hoffman in Peoria Magazines piece by Channy Lyons.
THANK YOU TO OUR SPONSORS
The museum gratefully acknowledges our exhibition presenting sponsors, Mary & Andrew Muir, with additional sponsorship by the Visionary Society and Illinois Arts Council Agency.