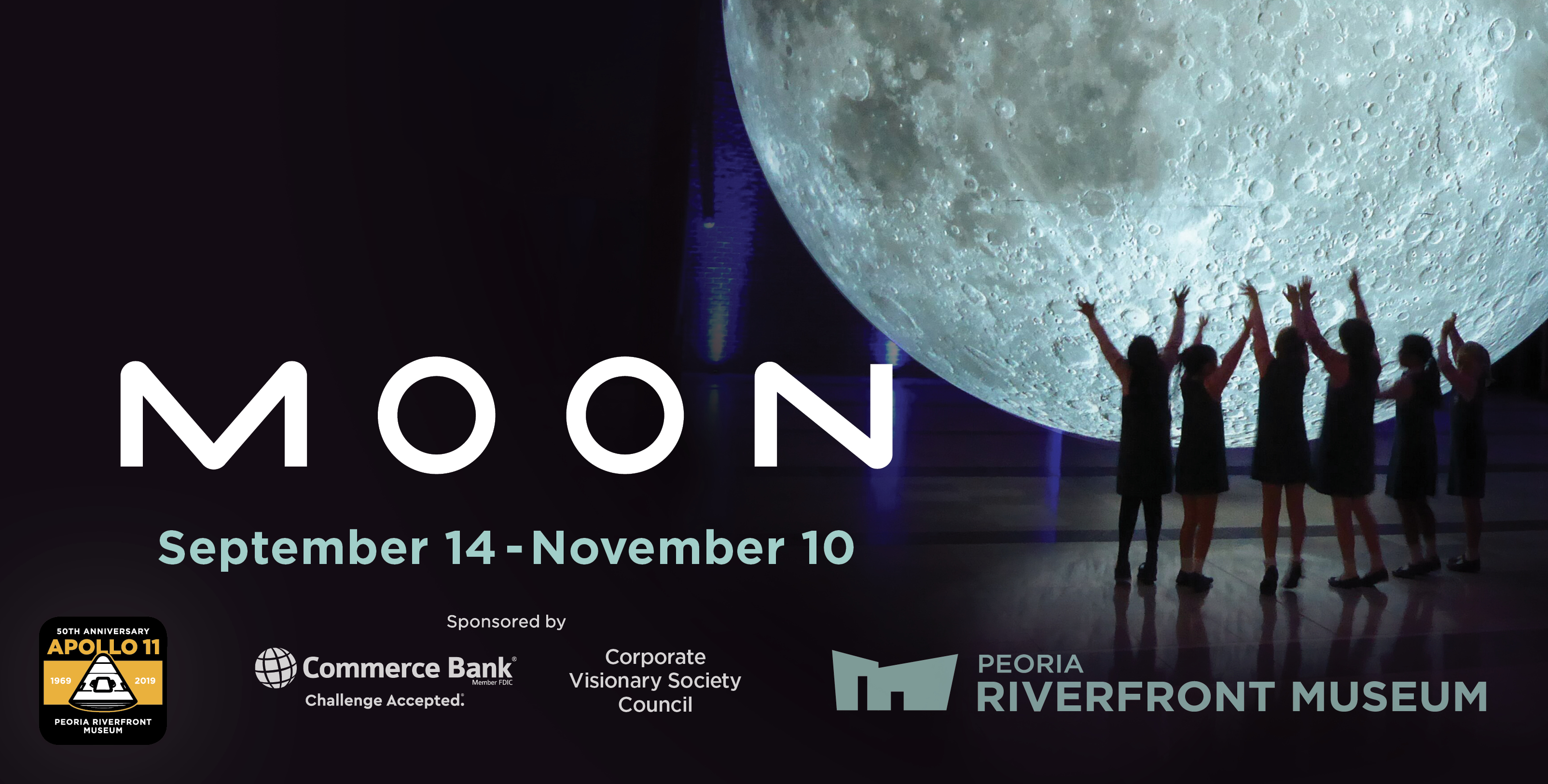 MOON
September 14 through November 10
We've captured one giant moon!
Relax in a groovy 60s era living room, watch the lunar landing, see Apollo artifacts and a lunar meteorite - and view an exact, illuminated replica of the moon up close!
MOON features a one-of-a-kind 13-foot (4-meter) diameter illuminated moon designed especially for the museum by UK artist Luke Jerram. Lit from within, the giant suspended moon, which can be viewed up close, displays an exact high-resolution replica of the lunar surface created with imagery from NASA's Lunar Reconnaissance Orbiter.
Objects from NASA and the Apollo missions, including a space suit, a piece of the Apollo 11 heat shield, space-related artifacts, a lunar meteorite and an original 1700s Cassini map (lent from the Adler Planetarium) will also be on display. Visitors will be able to sit in a recreated 60s era living room to watch the Apollo 11 lunar landing on a vintage TV.
This year marks the 50th anniversary of humanity's first steps on another world. Study the lunar surface, learn how our moon formed, follow in the steps of the astronauts who walked on its surface, and imagine future exploration!
The museum gratefully acknowledges our MOON sponsors, Commerce Bank and the Corporate Visionary Society Council.