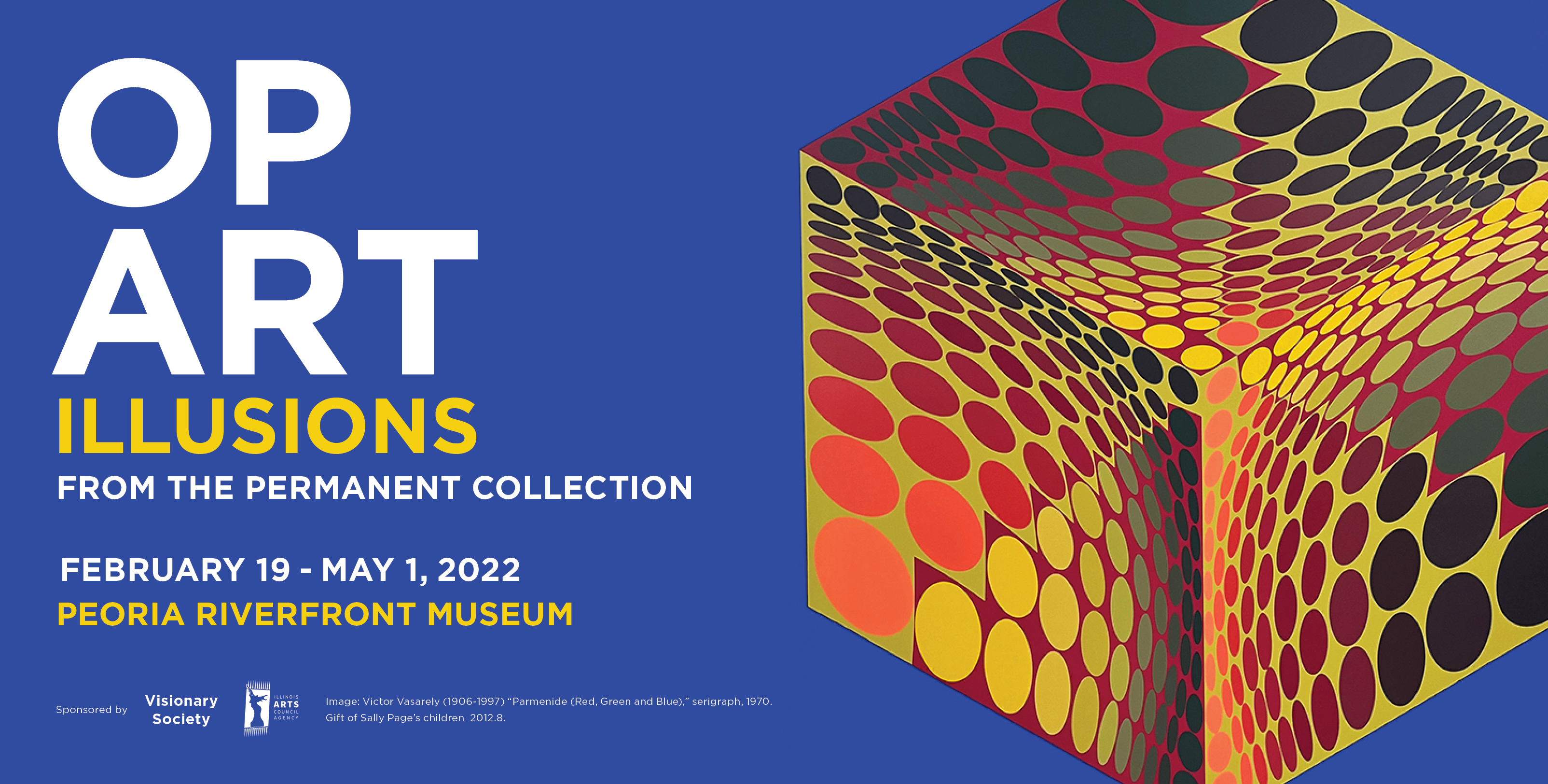 OP ART
Illusions from the Permanent Collection
February 19 - May 1, 2022
Experience Gallery
Dizzying patterns, jarring color relationships and meditative illusions have been used throughout history to excite the eye. From vintage coverlets to OP Art of the 1960s, this selection of works from the Peoria Riverfront Museum collection explores these "moving" art forms. 
OP ART features hands-on activities for the whole family.
Sponsored by Visionary Society.
Image: Victor Vasarely (Hungarian-French 1906-1997) "Parmenide (Red, Green and Blue)," serigraph, 1970. Gift of Sally Page's children  2012.8.