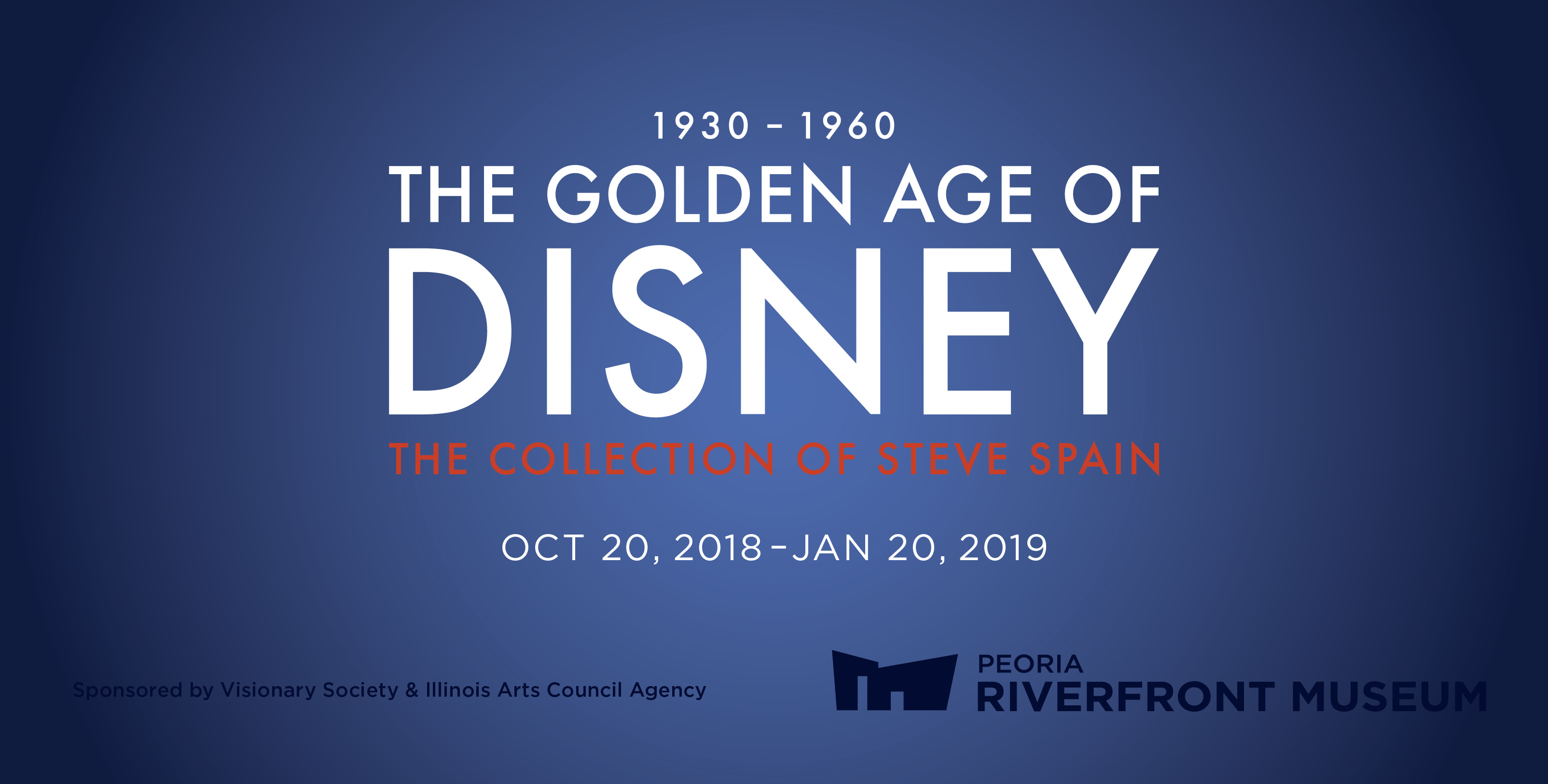 The Golden Age of Disney: The Collection of Steve Spain
October 20, 2018, through January 20, 2019
First time on public display! Peoria Riverfront Museum presents this exhibition highlighting "The Golden Age of Disney" as seen through Steve Spain's amazing collection of Disney animation celluloids (cels) and preparatory drawings.
"The Golden Age of Disney" features the most comprehensive regional collection of Disney art from 1928-1959. This exhibition of framed preparatory drawings, celluloid, and painted backgrounds examines Disney animation innovations as well as the impact of Disney on American culture.
Sponsored by Visionary Society & Illinois Arts Council Agency.