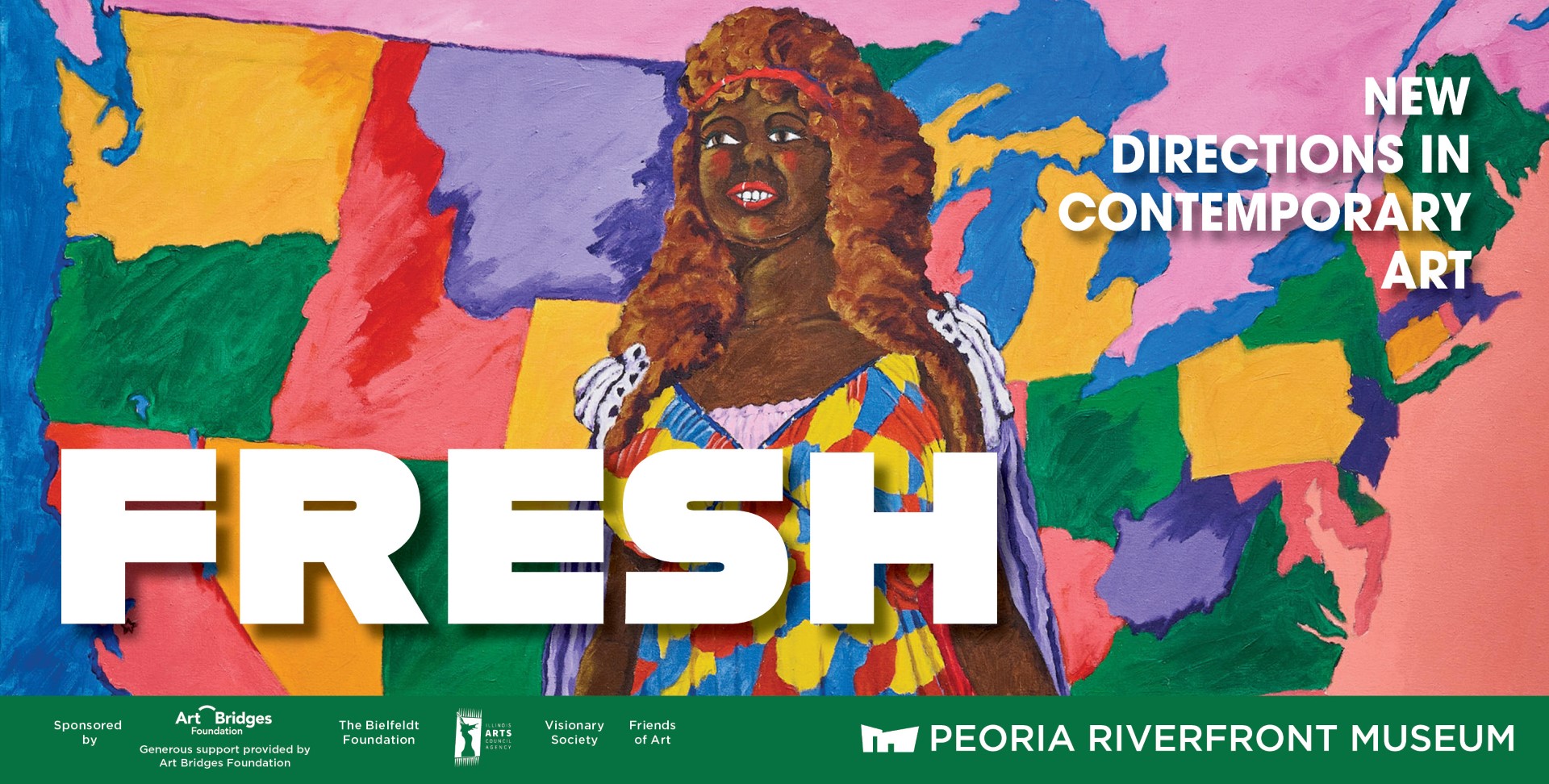 FRESH: NEW DIRECTIONS IN CONTEMPORARY ART
November 18, 2023 -  September 2024
FRESH: New Directions in Contemporary Art bravely challenges issues of identity, culture, media and overall aesthetic approach, resulting in fantastical revelations of the visual art vernacular and represents the newest works added to Alice Walton's Art Bridges Collection. Some of these artists not only paved the way for newer approaches, many of them are still innovating within the genres in which they impacted so greatly.
Robert Colescott (1925-2009) examined tropes of European art and American history through the American point of view as early as the mid-1970s. Richard Serra (b. 1938) became the largest presence in monumental Minimalist sculpture and is still challenging the experience of space through industrial materiality. Conceptual Feminist Sherrie Levine (b. 1947) exploded the boundaries of gender by painstakingly remaking important patriarchal works in the Modern Art canon herself.
Also included are artists whose presence in the contemporary art world more aptly complete a view of American art that looks like the whole of America. Kay WalkingStick (b. 1935) is a member of the Cherokee Nation who integrates patterns and tonalities based on Southwest American Indian textiles. Born respectively in Philadelphia and Cuba, collaborators Jennifer Allora (b. 1974) and Guillermo Calzadilla (b. 1971) access poetic form through combinations of culturally disparate concepts and materials. Chicago-born multimedia artist Senga Nengudi (b. 1943) explores issues of gender, race and ethnicity.
Artists who have impacted the advance of non-representational art, pure physical form and the potentiality for abstract invention are present in the works of sculptor Theodore Roszak (1907-1981) and one of the paramount female painters in the New York School's robust sphere of Abstract Expressionism, Grace Hartigan (1922-2008).
Exhibited with current contemporary giants such as Rashid Johnson (b.1977) and Richard Prince (b. 1949), the works in "FRESH: New Directions in Contemporary Art" provide a fascinating insight to the provocative and mercurial world of contemporary art.
FRESH: New Directions in Contemporary Art is presented thanks to the generous support provided by the Art Bridges Foundation, the Bielfeldt Foundation, Visionary Society and Friends of Art.