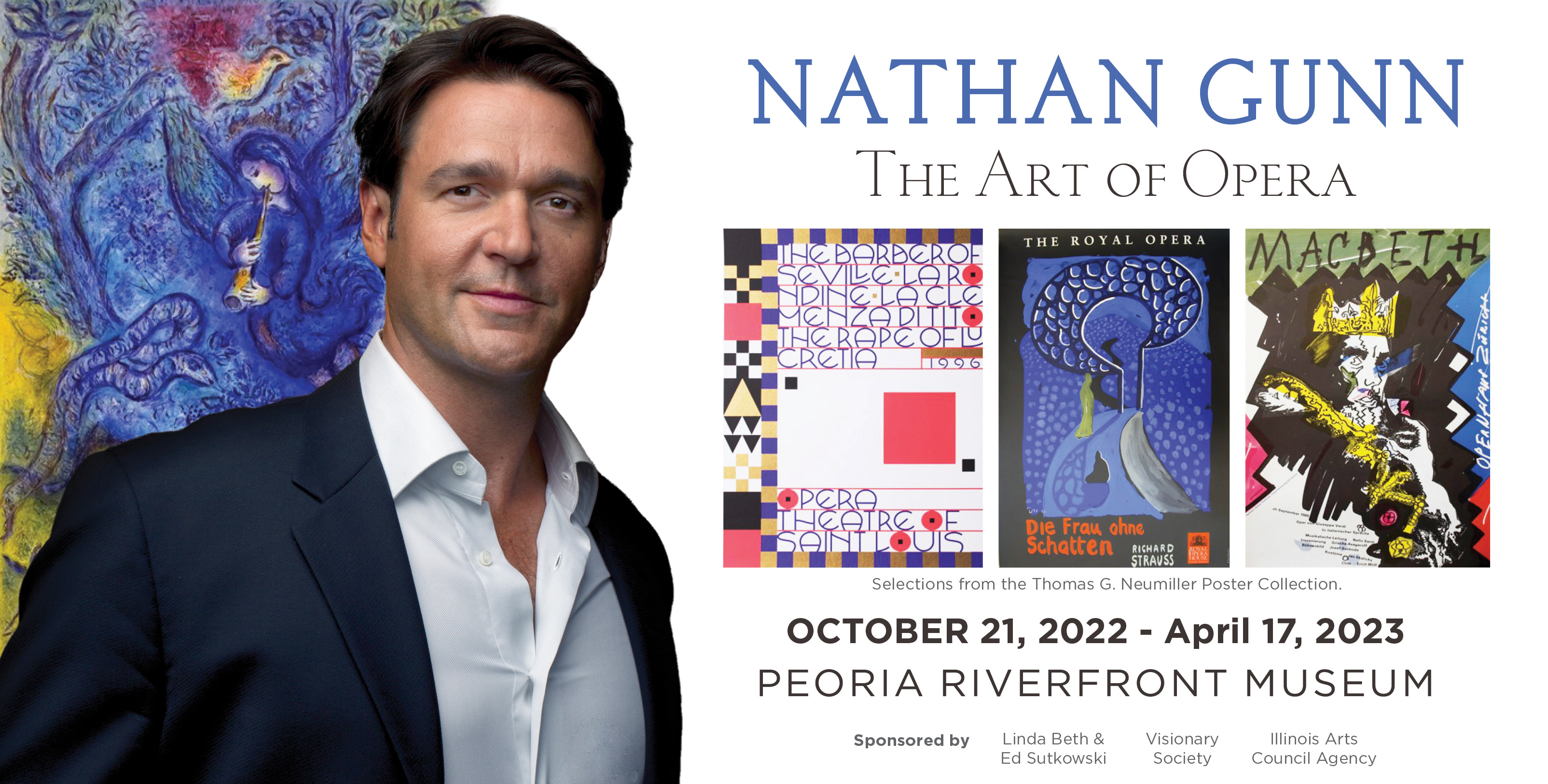 NATHAN GUNN: THE ART OF OPERA
October 21, 2022 - Spring 2023
Peoria Riverfront Museum
In his debut museum exhibition, Metropolitan Opera star and University of Illinois professor Nathan Gunn serves as guest curator for "Nathan Gunn: The Art of Opera."
Drawing from the Peoria Riverfront Museum's Thomas G. Neumiller Poster Collection, the largest of its kind known to exist, this first-of-its-kind exhibition pairs music from the greatest operas with select promotional prints commissioned by artists ranging from David Hockney to Marc Chagall.
THANK YOU TO OUR SPONSORS
Linda Beth & Ed Sutkowski, Visionary Society & Illinois Arts Council Agency.