George "Home Run Skippy" Barto, Arthur Behmetuik, and Pat Gregory have carried on a tradition of decoy carving in the Illinois River Valley for over 125 years! Barto taught Behmetuik and Behmetuik taught Gregory.
This unique lineage begins with George Barto (1880-1959), who was a professional baseball player (1898-1914) and steel factory worker before he started carving decoys as an occupation. Barto lived the majority of his life in Lockport, IL, and was one of the first Illinois carvers to take his decoys north near Joliet.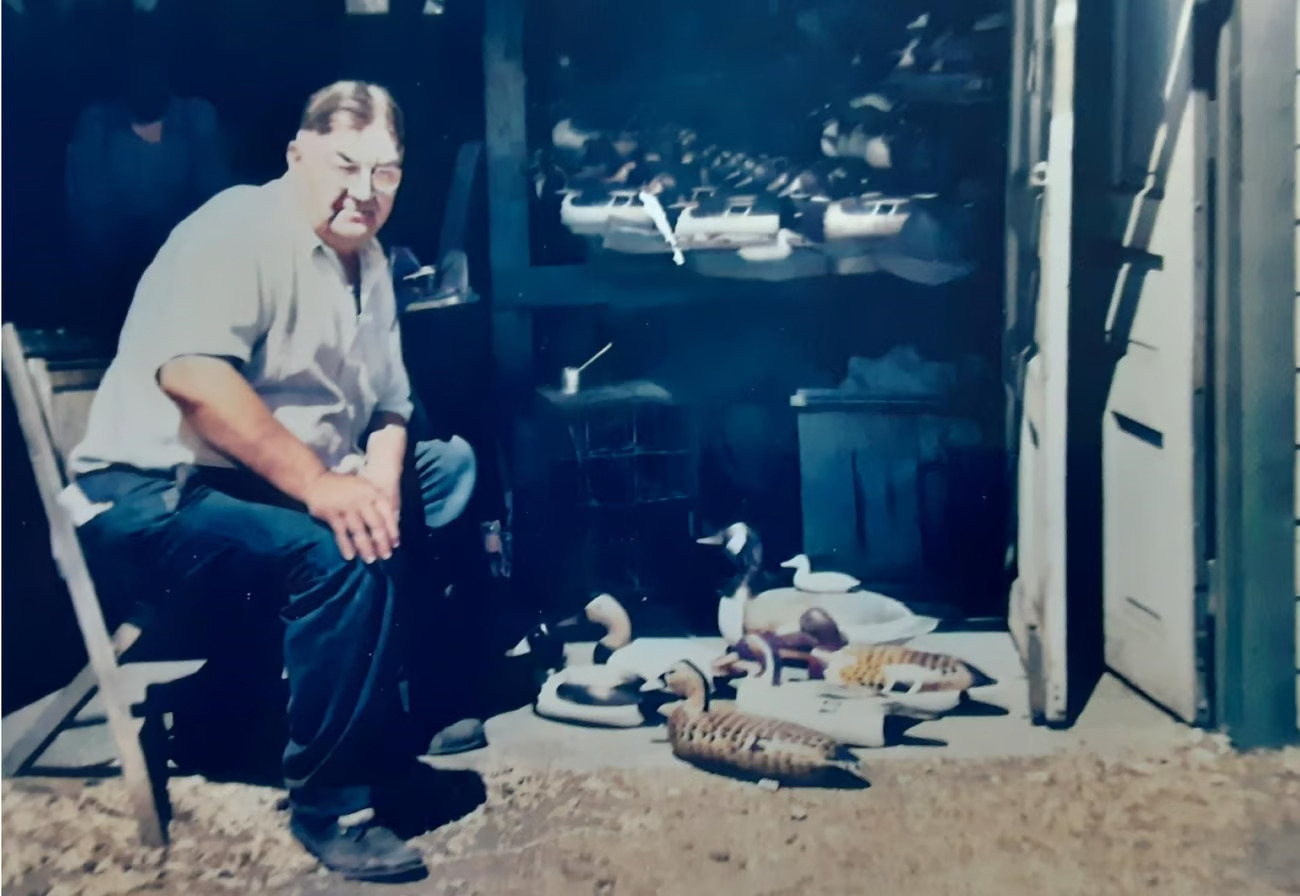 George Barto
Barto emulated master carvers Robert Elliston and Charlie Perdew. He used Elliston's patterns for his diver decoys, but his puddle ducks and geese reflect the influence of his friendship with Charlie and Edna Perdew. Most of the weights on his decoys were impressed with "B" or "BBB" for identification. Some of the decoys shipped to the west coast were marked with "Skippy" on the keel.
Barto had six children, none of whom took an interest in carving decoys, so he passed on his knowledge to family friend and hunting buddy Arthur Behmetuik (1925-2022), known by many as Artie Bennett. After returning from the war in 1947, Behmetuik started helping in Barto's shop and picked up the tricks of the trade. He would go on to carve decoys for almost 70 years.
In October of 2022, at the age of 97, Behmetuik passed away. For those familiar with the 1969 Parmalee and Loomis publication, Decoys and Decoy Carvers of Illinois, Behmetuik was one of the last living carvers documented in the foundational text. Before his passing, Behmetuik gifted the Center for American Decoys and Peoria Riverfront Museum's permanent collection a canvasback drake he carved in 1989. The donation was generously facilitated by Pat Gregory, the great-grandson of George Barto and close friend of Behmetuik's.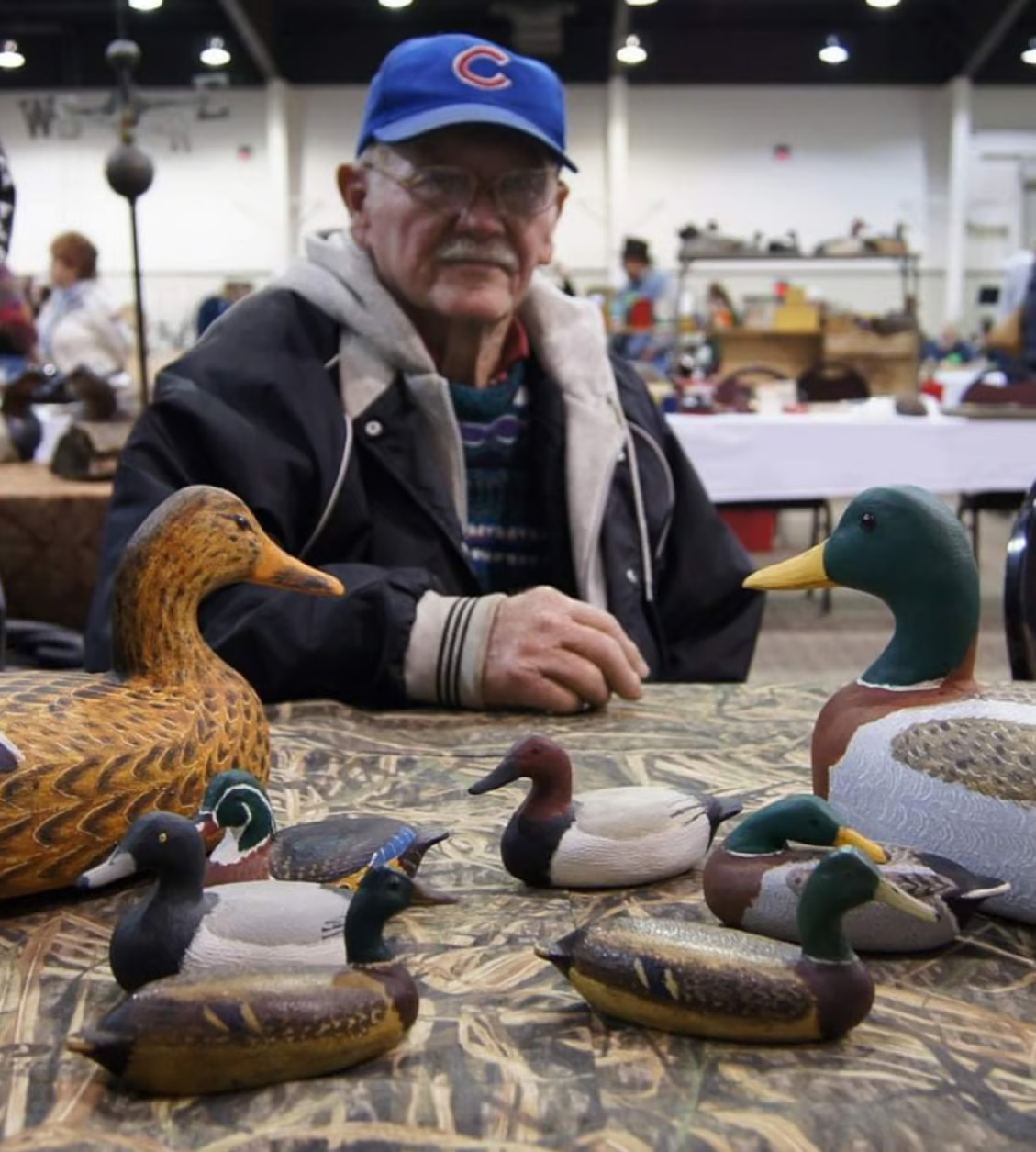 Arthur Behmetuik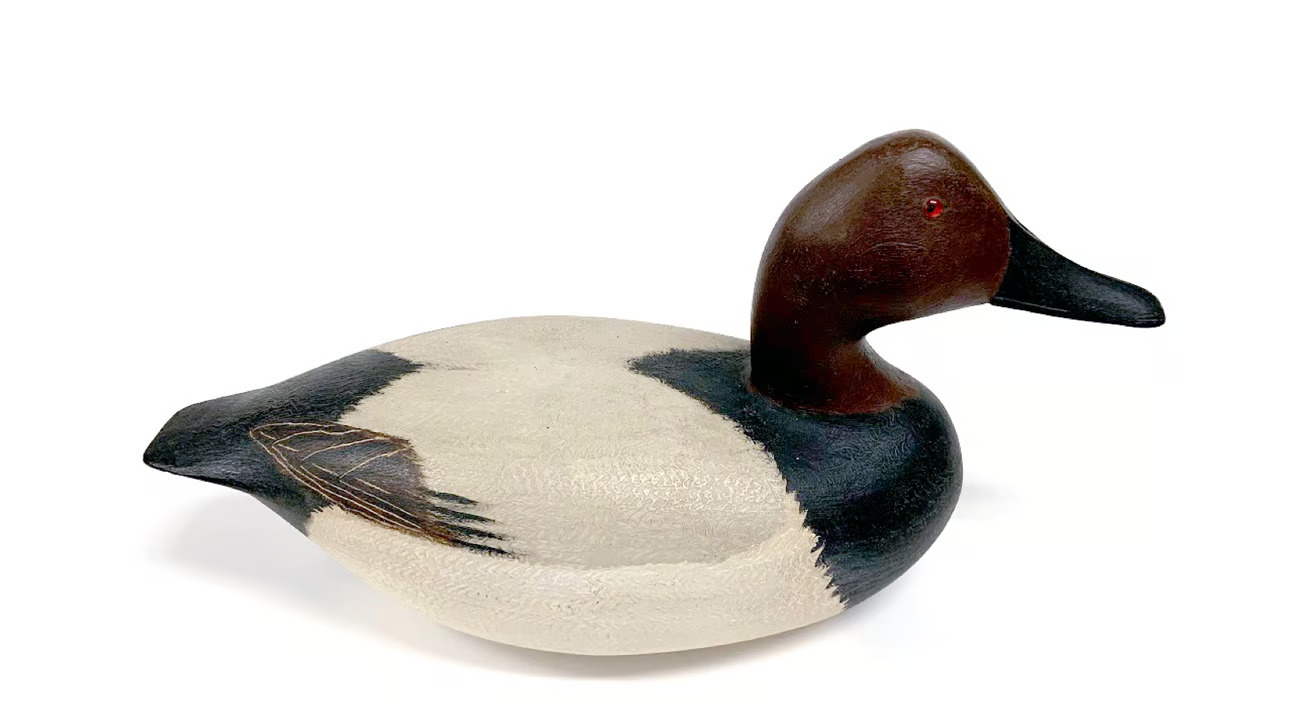 Arthur Behmetuik, canvasback drake, 1989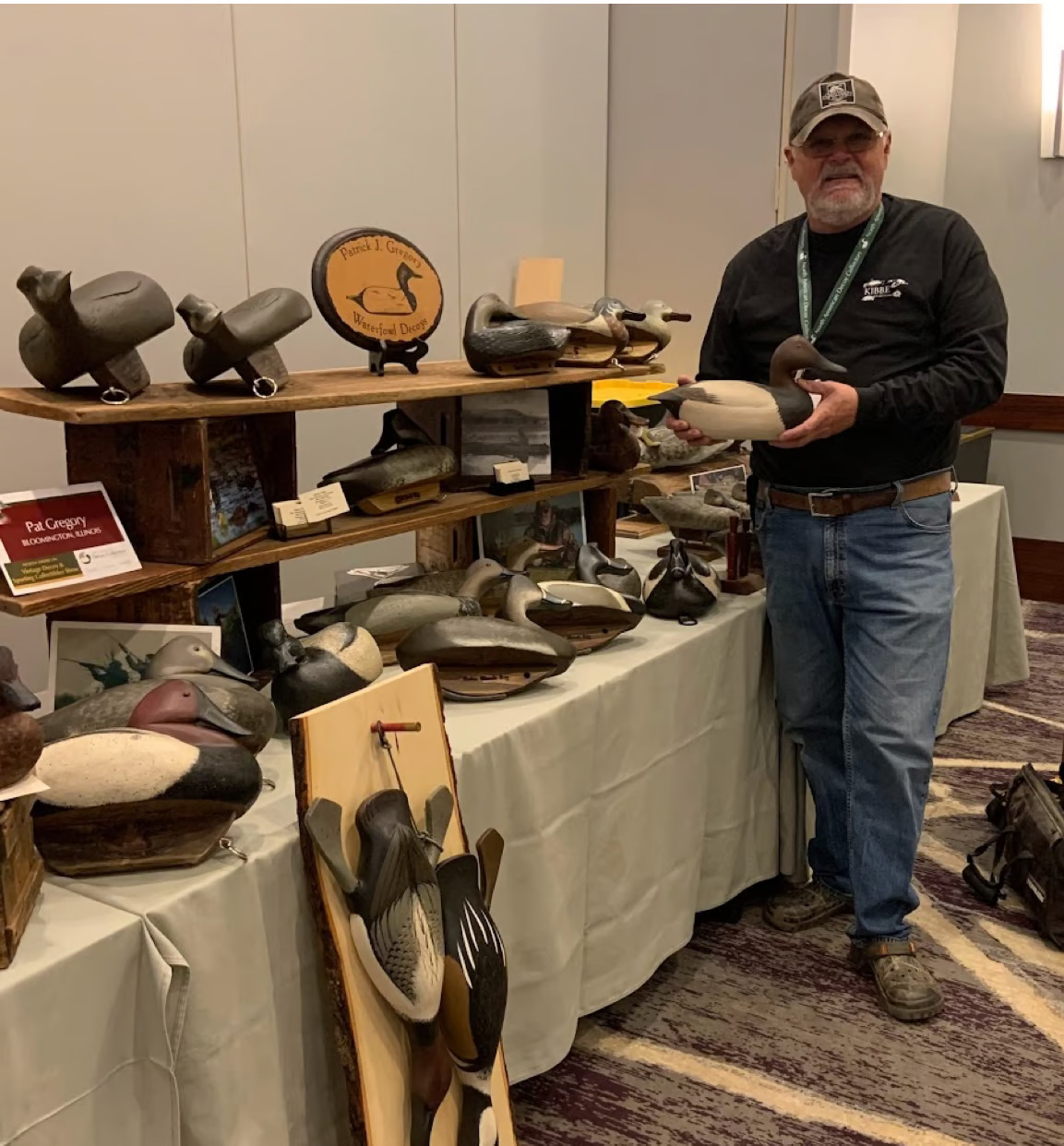 Pat Gregory presenting the Behmetuik canvasback at the 2022 Midwest Decoy show
Pat Gregory, a Bloomington, IL carver, has carried on the tradition of carving decoys passed down from Barto and Behmetuik since 1984. Gregory says Behmetuik always called him "kid." Gregory's grandmother, Georgene Barto Karstens, was George Barto's youngest daughter. Gregory is very active within the local and national decoy community and since the inception of the Center for American Decoys in 2019, has been very supportive in helping the museum tell the story of Illinois' rich waterfowl history.
Pat Gregory, black duck sleeper, ca. 2022. Arrthur Behmetuik, black duck, ca. 1958. George Barto, black duck, ca. 1948.
Pictured above, situated in Gregory's workshop, are examples of black ducks made by Barto, Behmetuik, and Gregory. This picture is a testament to the extraordinary relationship between these three artists and the rich tradition of carving that continues in the Illinois River Valley.
Until next time,
Zac Zetterberg
Curator of Art and Center for American Decoys
SUPPORT THE CENTER FOR AMERICAN DECOYS
Join our E-Newsletter HERE