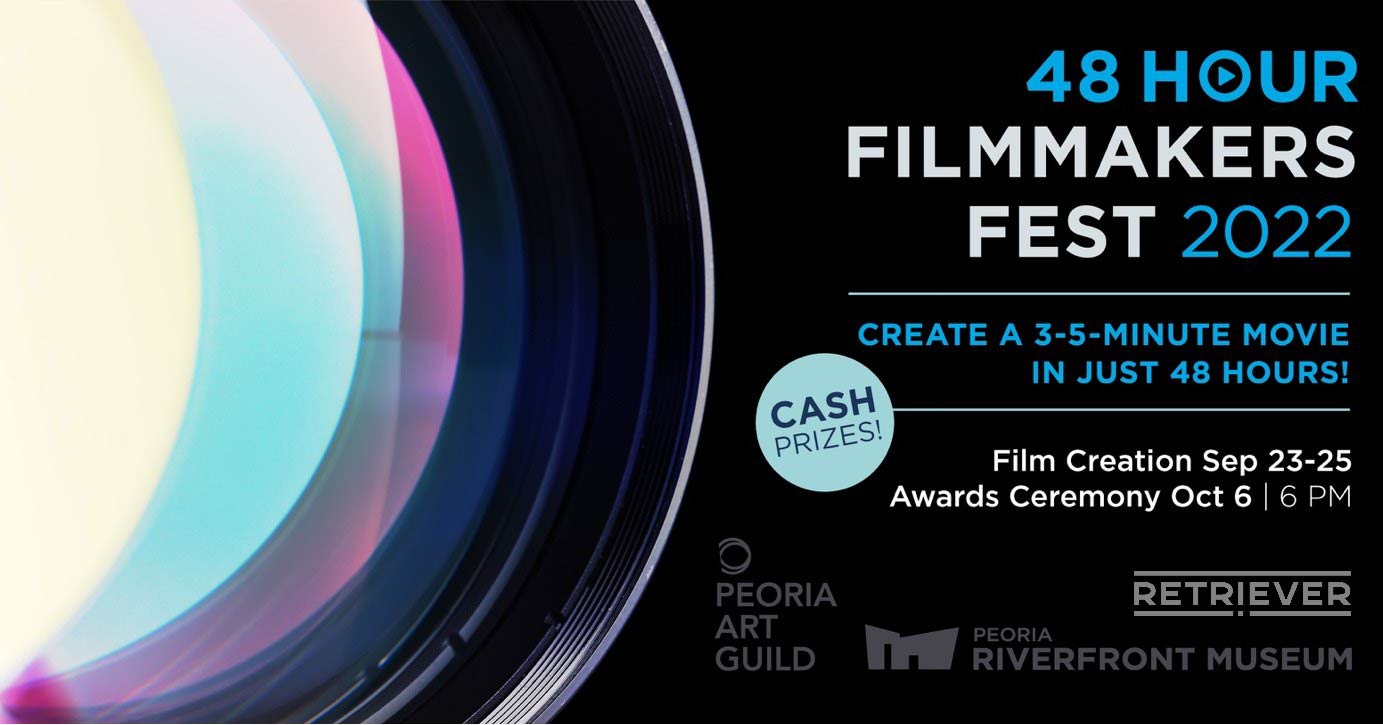 48-hour Filmmakers Fest 2022
Awards Ceremony: Thu, Oct 6 | 6 PM
The 48-hour Filmmakers Fest is a competition that gives aspiring filmmakers of all ages the chance to create a 3-5-minute movie in just 48 hours. Each film — from writing and shooting to editing and sound design – must be created between Friday, Sept. 23 at 5 p.m. and Sunday, Sept. 25 at 5 p.m. A panel of judges will determine the winners.
This year, the 48 Fest will coincide with the Peoria Art Guild's 60th Fine Art Fair. To celebrate the 60th anniversary of the fair, the 48 Fest will have a Fine Art Fair theme. 
OFFICIAL RULES
All footage must be shot within the official time period (5 PM Sept 23 – 5 PM Sept 25), and no stock footage or footage shot or created at another time may be used. We recommend organizing a cast and crew, and securing equipment and locations in advance.
Opening credits are not encouraged, but if you use them, they are considered to be part of the film, and therefore count against the five-minute maximum. End credits can be no longer than 60 seconds, and do not count against the five-minute maximum. (That is, a film may be 5 minutes long, with an additional 60 seconds of credits, for a total running time for 6 minutes.)
The 48-hr Filmmaker's Festival is sponsored by Retriever Films.