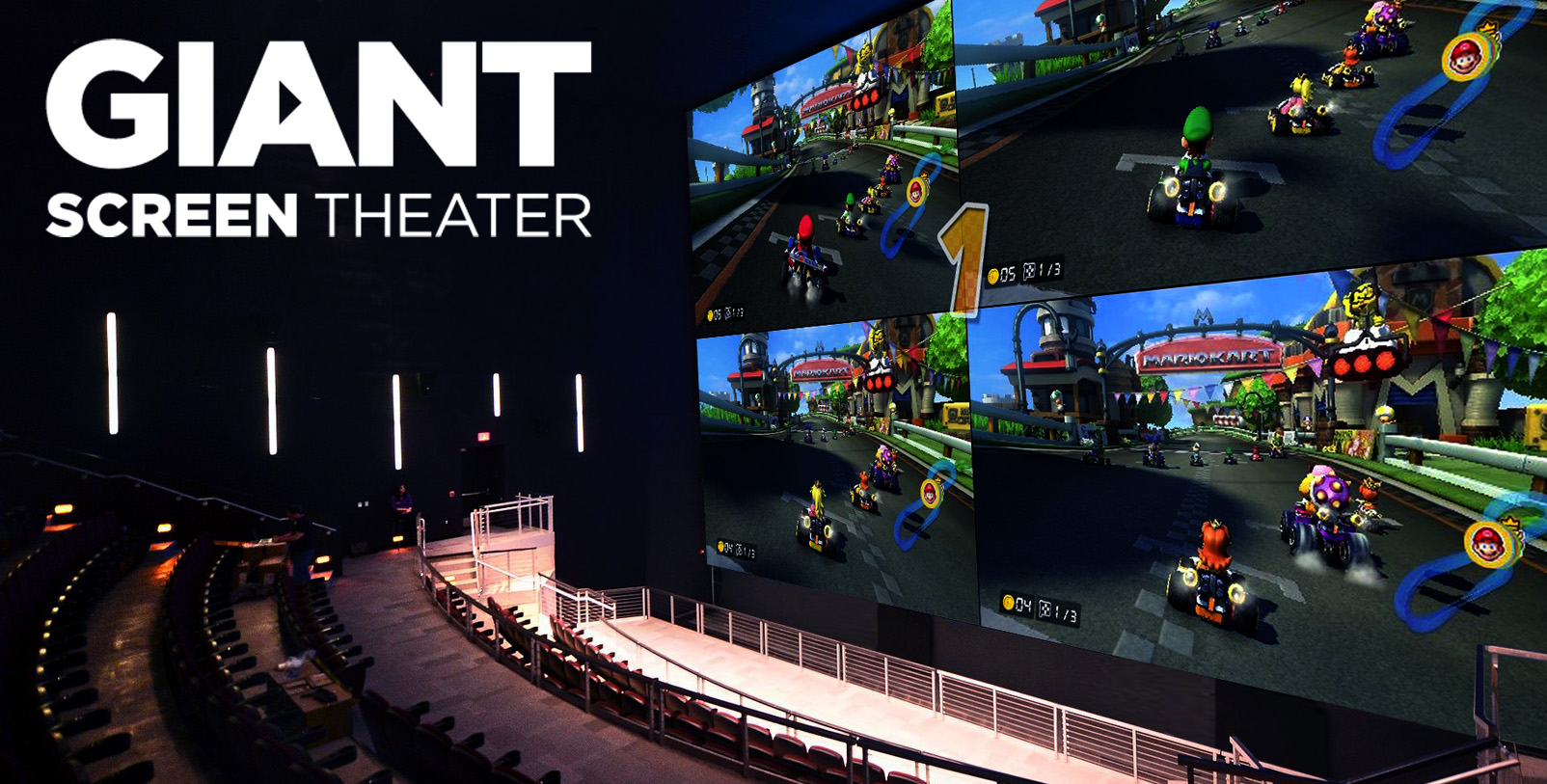 Giant Screen Gaming Parties
Peoria Riverfront Museum offers a "bring your own" gaming opportunity in our Giant Screen Theater. Renting our facility allows you to play your favorite video games on a 70-foot wide movie screen. Not only is your game brilliantly projected on the Giant Screen, it is also jacked into our 14,000 watt digital sound system. If it can be plugged into a standard HDMI connector, your system will work in the Giant Screen Theater!
There is no limit to the number of people allowed at your gaming party, but we recommend keeping it small so that everyone has a chance to play.
High-speed wifi connection is available for Xbox Live, PlayStation Network, etc.
Pricing
Non-Members: 2 hours for $300
Museum Members: 2 hours for $250
For more information or to request a time-slot email: dstief@peoriariverfrontmuseum.org