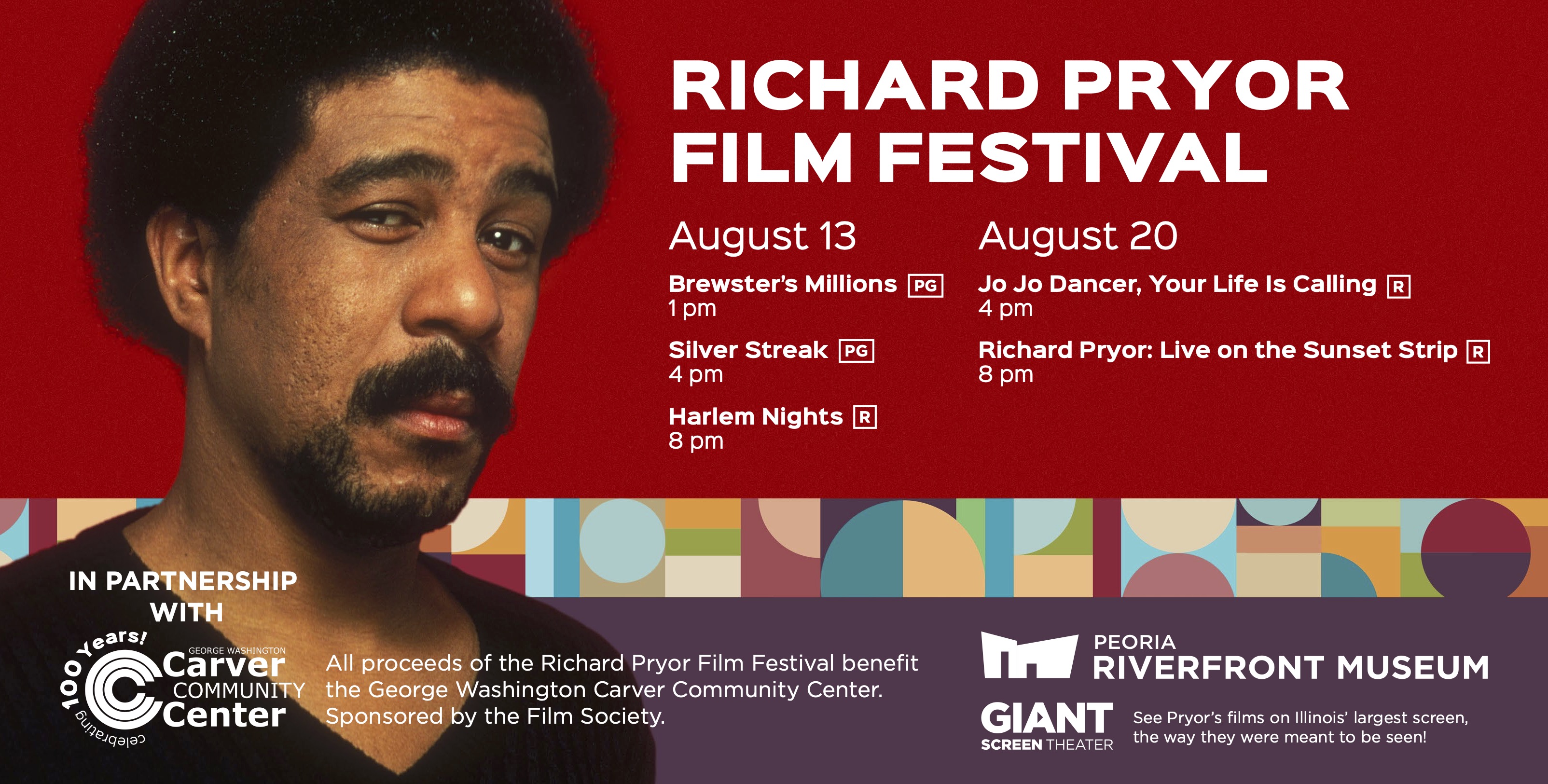 RICHARD PRYOR FILM FESTIVAL 
August 13 & 20, 2022
Peoria Riverfront Museum
Giant Screen Theater
In partnership with The George Washington Carver Community Center, celebrating 100 years! Did you know? Legendary comedian & Peoria native Richard Pryor got his start in comedy at The Carver Center! See the films that made Pryor famous on Illinois' Largest Movie Screen, the way they were meant to be seen!
All proceeds of the Richard Pryor Film Festival benefit the George Washington Carver Community Center.
---
JO JO DANCER, YOUR LIFE IS CALLING
AUG 20 | 4 PM | RATED R
Purchase tickets HERE
Although Jo Jo Dancer (Richard Pryor) has achieved success as a stand-up comedian, he hasn't found happiness. After receiving severe burns in a narcotics-related incident, Jo Jo remains in a coma, and, while in this state, he looks back on his life. Drifting off into memories of his troubled childhood, Jo Jo revisits his youth, recalling his eventual rise to fame and the decadence that followed. As he considers his existence, he must decide if he wants to go on living or not.
---
NEXT UP!
RICHARD PRYOR: LIVE ON THE SUNSET STRIP
Aug 20 | 8 PM | RATED R
Purchase tickets HERE
---
Download flyer (pdf) HERE
Tickets may also be purchased by calling 309.686.7000 or at the museum's front desk.
---
Sponsored by Film Society.
Special thanks to AdCo for promotional assistance.