Event Details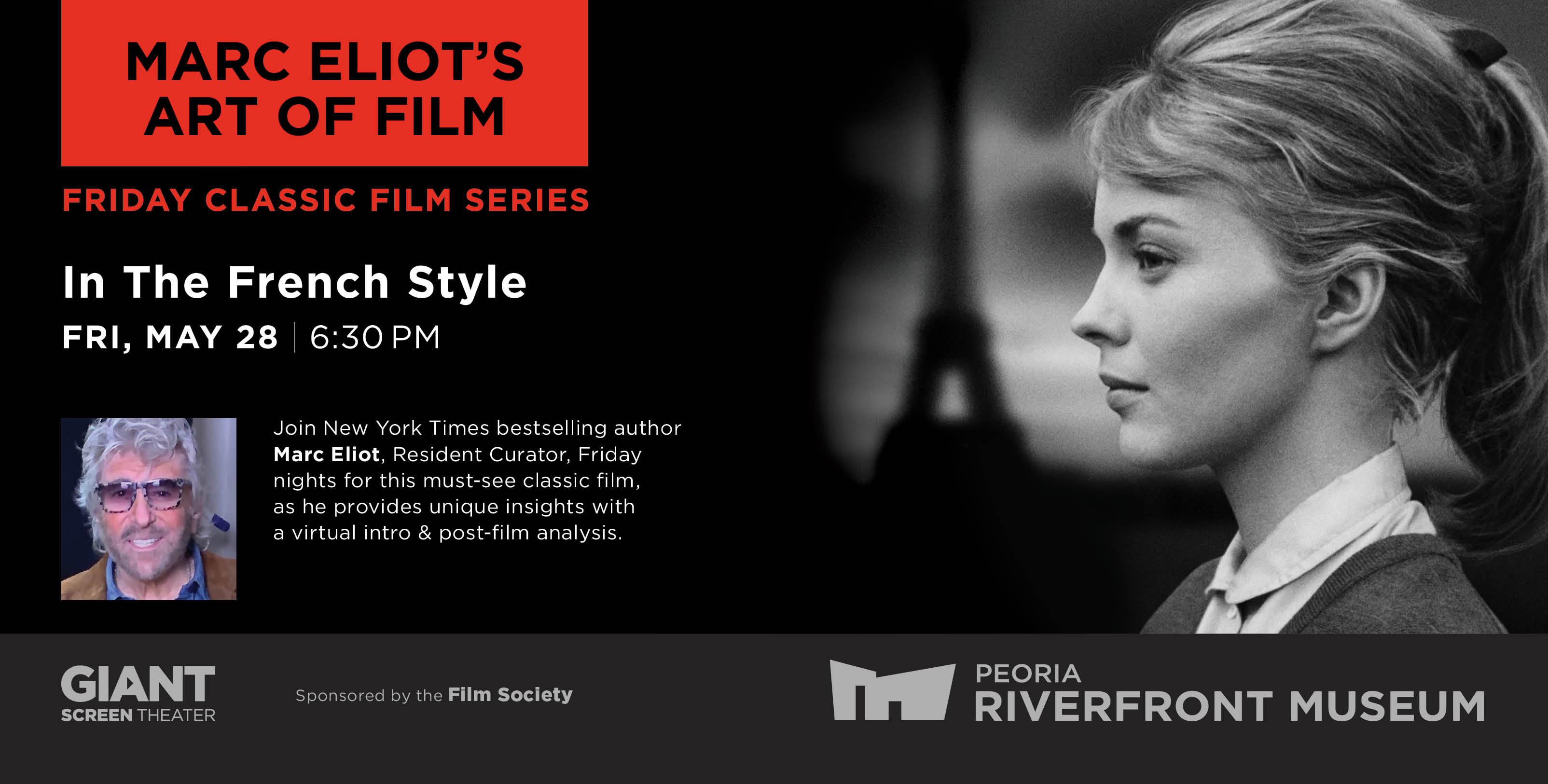 Fri, May 28 | 6:30 PM
Tickets | CLICK HERE
Join us for our new weekly film series in the Giant Screen Theater, "Marc Eliot's Art of Film," with The New York Times Best-Selling Author! Peoria Riverfront Museum is pleased to announce the residency of film critic and historian Marc Eliot, who is the author of more than two dozen books on pop culture and biographies on Hollywood icons. Marc has personally selected each of the films in the "Art of Film" series and provides virtual commentary for each film before and after the film's screening at the museum.
IN THE FRENCH STYLE, 1963. USA/French. In English. Directed by Robert Parrish, written by Irwin Shaw. Starring Jean Seberg, Stanley Baker.
Based on one of Irwin Shaw's short stories, this film deals with a young woman's struggle to reject the mores of her (and her previous) generation, when she moves to Paris to find personal and social liberation. An overlooked film when it was first released, with a highly provocative performance by controversial actress Jean Seberg, whose life was, tragically, cut short by suicide at the age of 40.
- Marc Eliot