Event Details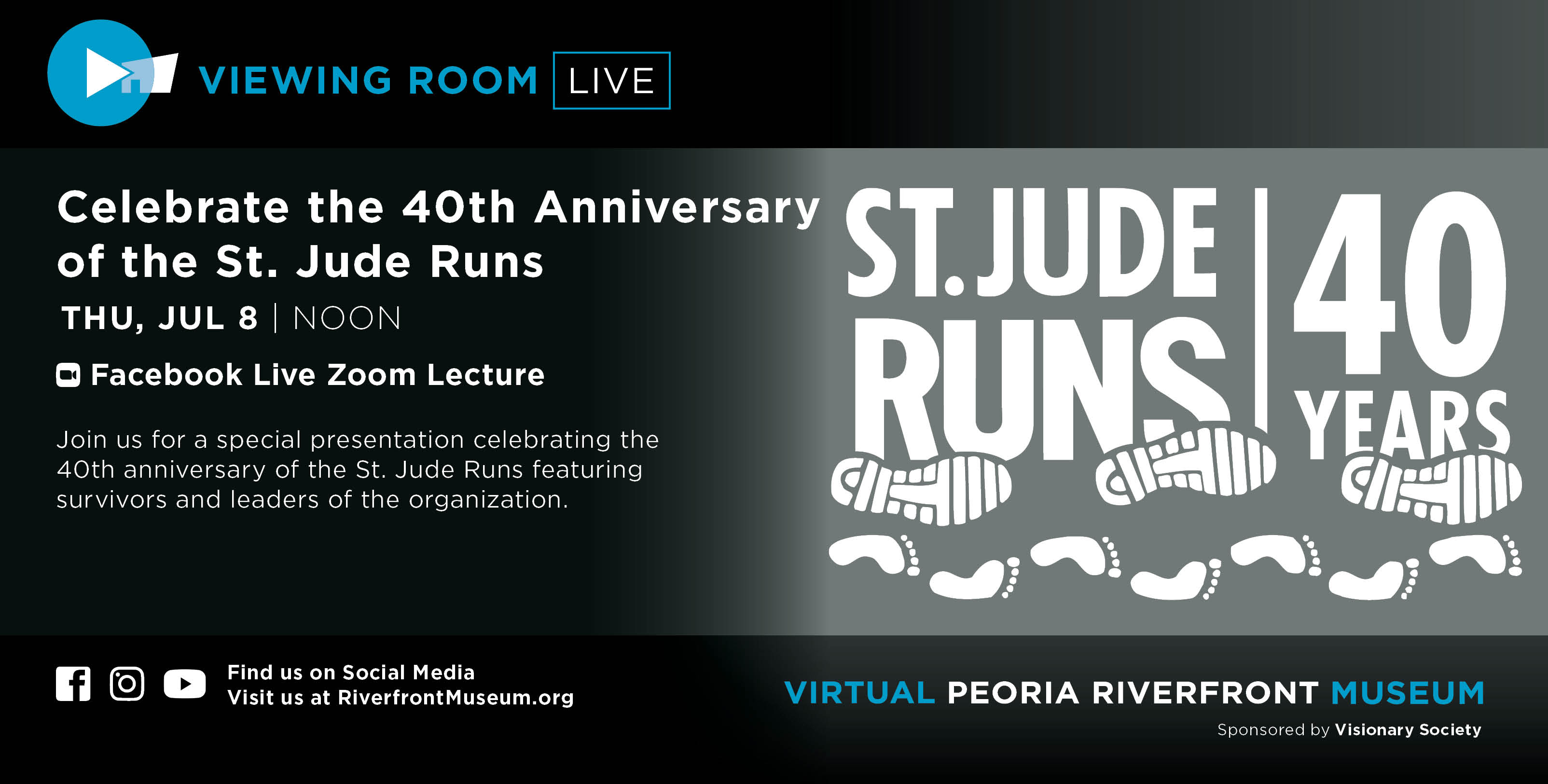 Celebrate the 40th Anniversary of the St. Jude Runs
Thu, Jul 8 | Noon
Facebook LIVE, Virtual Program 
Join us for a special presentation celebrating the 40th anniversary of the St. Jude Runs featuring survivors and leaders of the organization, Amy Jones, Spencer Swearingen, and Sheriff Michael D. McCoy. Be sure to check out the focused exhibition displayed located in the Museum Lobby celebrating the achievements of this event for St. Jude.
The inspiration of the St. Jude Runs began in Peoria, IL, in 1982, when Mike McCoy and Gene Pratt collaborated on a way to raise money for St. Jude Children's Research Hospital – their favorite charity. 
They first envisioned driving to St. Jude in Memphis, and then running back relay-style to Peoria, home of the Jim and Trudy Maloof St. Jude Midwest Affiliate Clinic. Now, many Runs later, their vision has become one of the foremost charity running events in the nation, the Memphis Run has raised over $21 million and counting. GRAND TOTAL $66,553,211.60. 
SAVE THE DATE for the 40th annual St. Jude Memphis to Peoria Run: July 13 – 17, 2021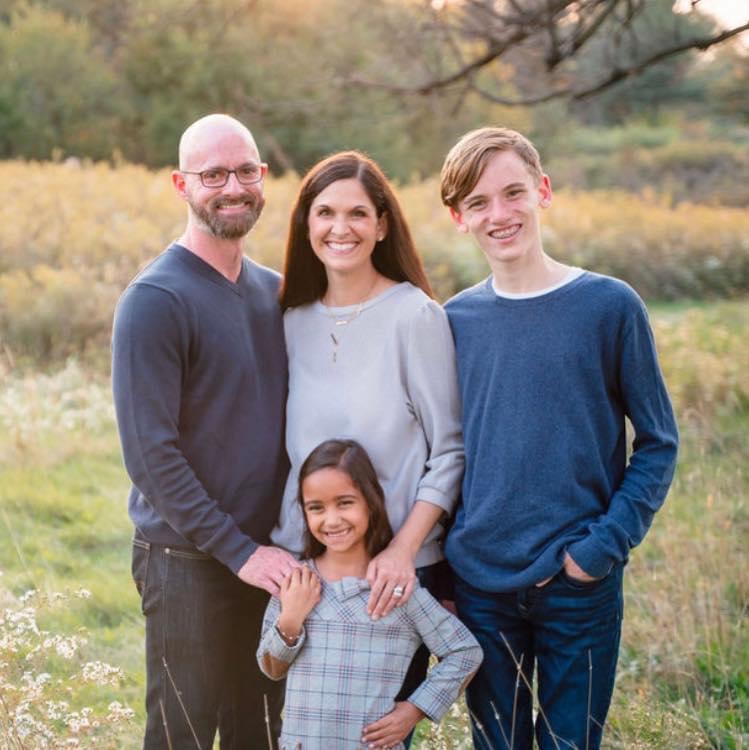 Amy Jones has been a part of the St. Jude family for over 30 years. She was diagnosed with Acute Lymphoblastic Leukemia at 10, and relapsed at 15. During her years as a patient, she developed a passion for raising awareness for the life saving work of St. Jude. Today, as a wife and mother of two kids, that passion has only grown! She spent the last 24 years as a St. Jude Memphis to Peoria runner, and now works for ALSAC to continue raising awareness and funds for the place that saved her life - twice. She is so grateful for this life, and the opportunity to help other St. Jude kids!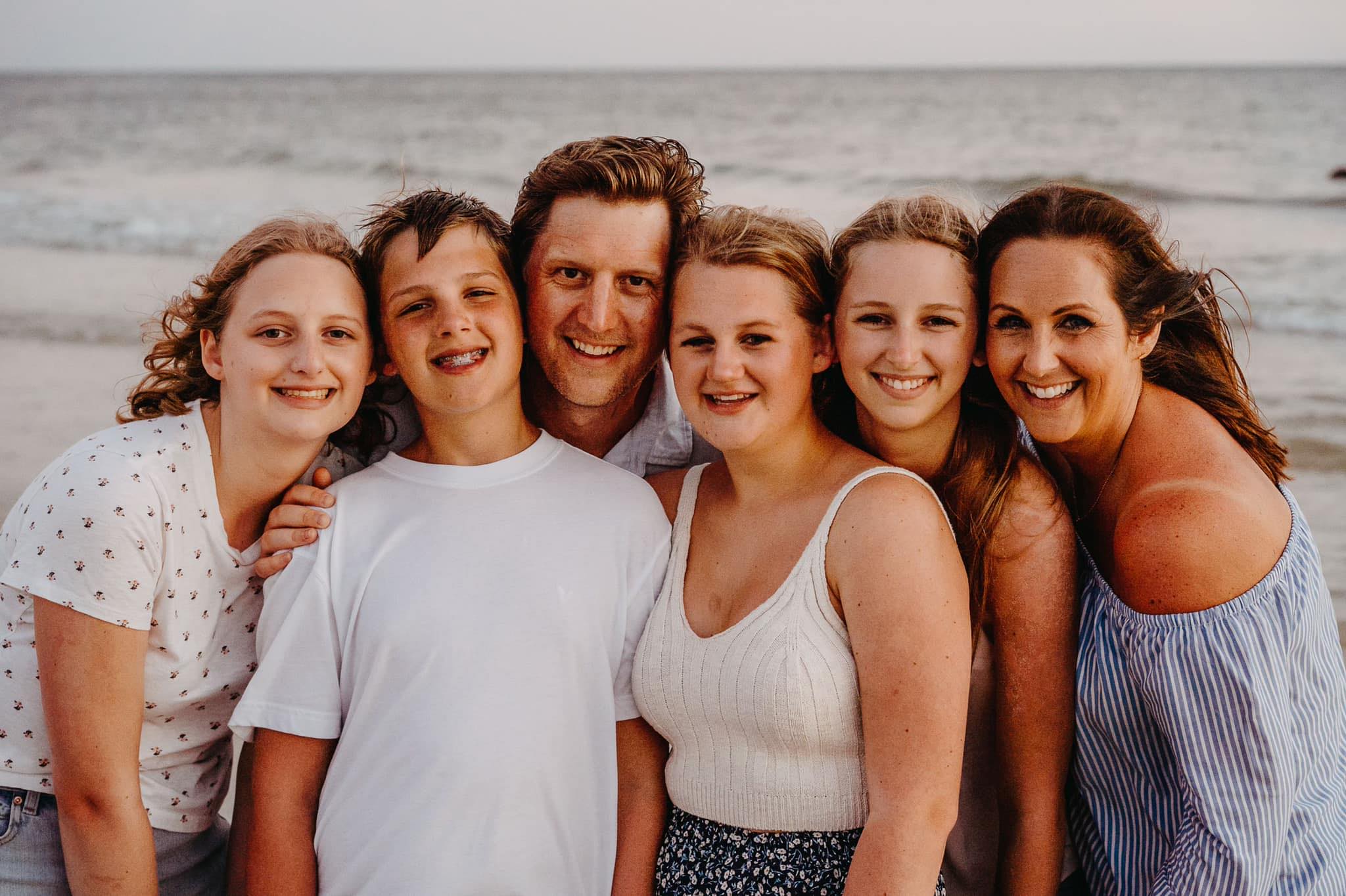 Spencer Swearingen is a 12-year participant in the St. Jude Memphis to Peoria Run. He also serves as a Memphis team coordinator and as Treasurer of the St. Jude Runners Association. He and his wife Libby, live in Morton, IL with their four children. Their 16-year old daughter received care from St. Jude as she overcame Stage IV Neuroblastoma at the age of 4. Libby and he are currently patient-family representatives on the ALSAC Midwest Leadership Board. Spencer works locally in the Supply Chain Management field at Caterpillar, Inc. He is also a 12-year veteran in the United States Army Reserve and volunteers in Junior High Youth Ministry at Summit Point Church.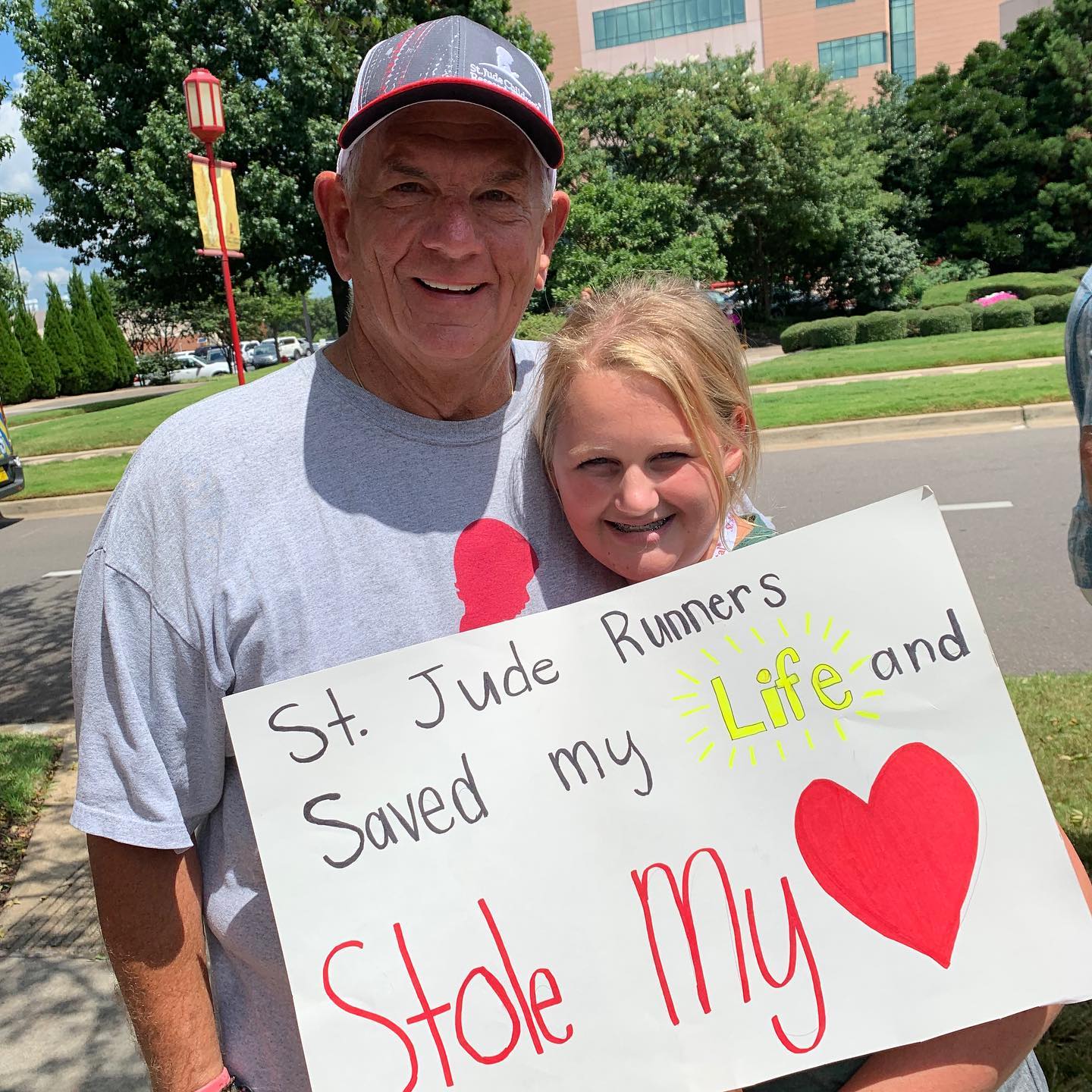 Sheriff Michael D. McCoy began his career at the Beardstown Police Department in 1970. In 1972, he joined the Peoria County Sheriff's Office as a Correctional Officer and then a Deputy Sheriff. Later he was assigned to the Detective Division and promoted to Sergeant. Sheriff McCoy graduated from the FBI National Academy in 1976 ~ 107th Session. In 1979, Sheriff McCoy was named Chief of Police in Peoria Heights and served in that office until 1986 when he became Corporate Director of Security for a Private Industry. In 1994, Mike returned to the Sheriff's Office as Chief Deputy. Mike McCoy was appointed as the 55th Sheriff of Peoria County on June 10, 2002. Sheriff McCoy was elected in November 2002 and again in November 2006. Mike retired as Sheriff of Peoria County in May of 2017 and joined the Washington Police Department as their Chief of Police, where he is currently serving in the same role. Mike leads the St. Jude Run, Ride, and Drive efforts out of Peoria. 2021: 40th Anniversary of St. Jude Runs, 15th Anniversary of St. Jude Rides, and 10th Anniversary of the St. Jude Drive.