Event Details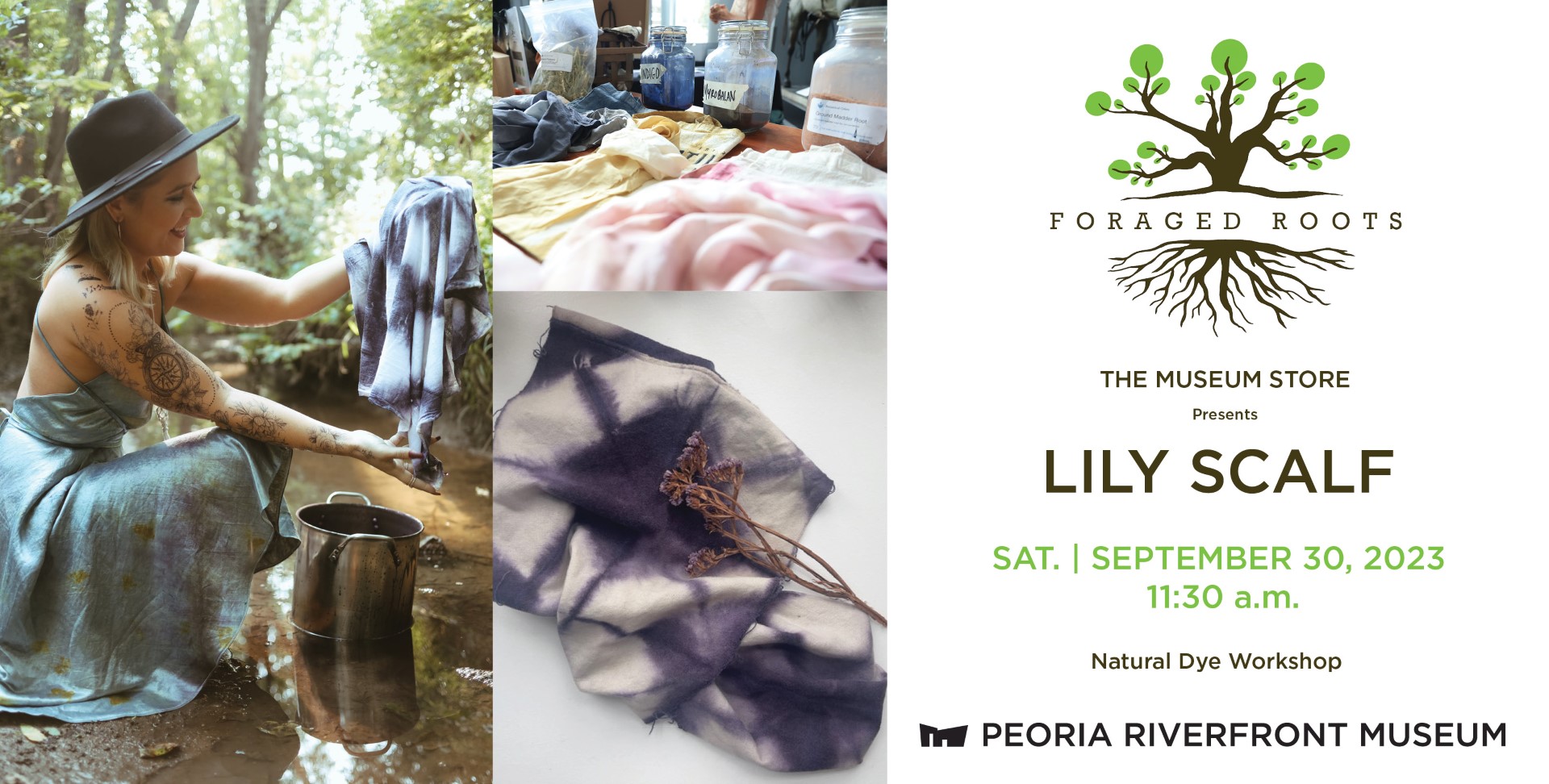 The Museum Store presents
LILY SCALF: NATURAL DYE WORKSHOP
Saturday September 30, 2023 | 11:30 a.m.
Join us at the Peoria Riverfront Museum Store for a natural dye workshop with Lily Scalf, founder of Foraged Roots Apothecary . 
The Museum Store is proud to be partnering with Scalf, a local artist, to share her natural dye products with the world. On Saturday, September 30, 2023 she will demonstrate her natural dye bag kits, and the museum store will have Foraged Roots Apothecary products available for purchase. 
This event is presented by the Museum Store.