Event Details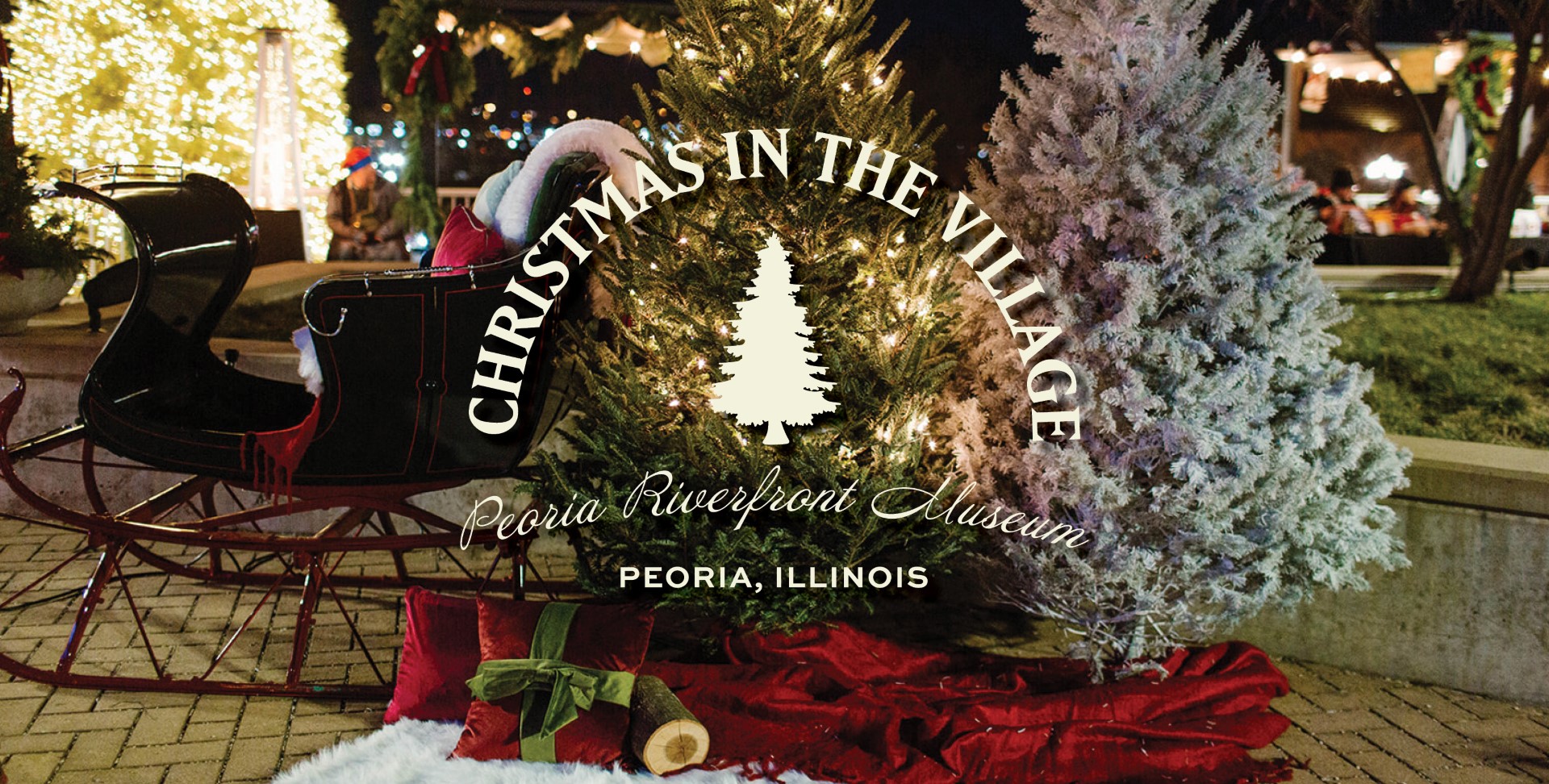 Presented by Doug and Diane Oberhelman and Cullinan Properties
    
CHRISTMAS IN THE VILLAGE
Friday, December 1, 2023 and Saturday, December 2, 2023 | Outside on the Sun Plaza
Village open Friday from 4 p.m. - 8 p.m. | Village open Saturday from 2 p.m. - 8 p.m.
Tickets:
Members: Family $40 | Individual $15
General public: Family $50 | Individual $20
Family tickets allow two adults and up to two children access
Get tickets at either link below. One ticket covers Village admission both Friday and Saturday!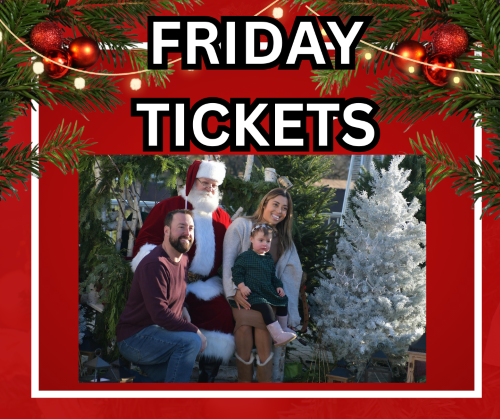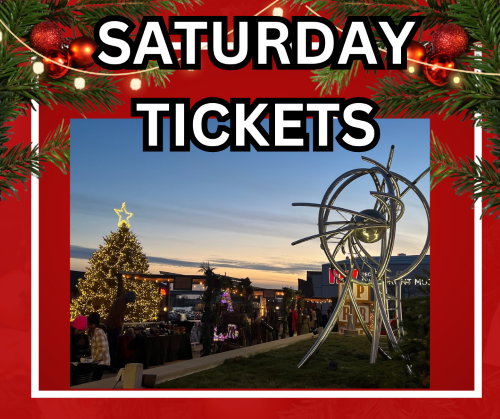 One ticket will admit you to both days of Christmas In The Village, Friday and Saturday. 

Join us for Christmas in the Village at the Peoria Riverfront Museum, in support of the Every Student Initiative !
Alison Unkovich, who worked as an educator in Chicago for a decade, has returned to her hometown of Peoria, IL. Her vision of "Christmas in the Village" is to create a magical Christmas event that will provide an opportunity to bring our community together during the holiday season, as well as raise resources for the Museum's Every Student Initiative. Alison is grateful for the amazing community and sponsors whose support helps raise up this village and bring this wonderful event to life on the Peoria Riverfront.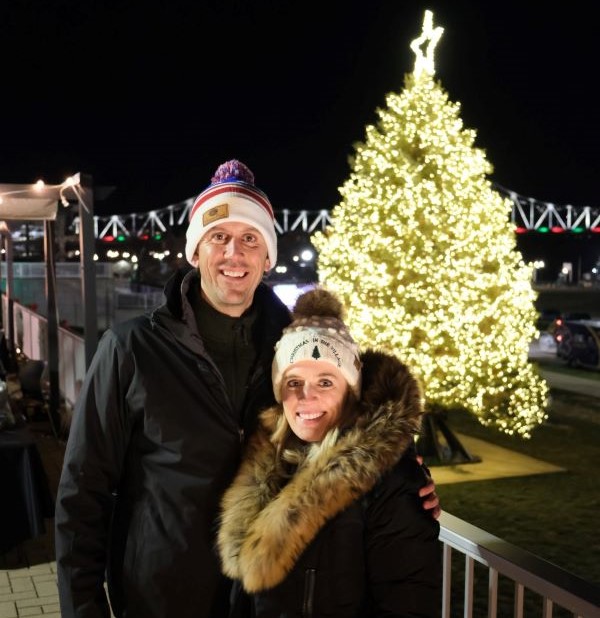 Alison and Matt Unkovich, pictured here at Christmas in the Village 2022 with Peoria's LARGEST live tree!

Prepare to once again be enthralled by the largest live Christmas tree that Peoria has ever seen! Let's come together as a community to experience all the wonders of the Holiday season with Santa, carriage rides, live animals, carolers, and so many magical vendors to explore. Specialty holiday cocktails, warm hot chocolate, and a variety of food will be in the Village for your whole family to enjoy. This year the Village will be open for two days to ensure there is plenty of time for your family and friends to join in the joy of the Christmas season!
A one stop shop for all your holiday decor and gift giving for the special people in your life! We can't wait to once again enjoy the magic of the Christmas season with our community! All proceeds from the Village will go towards the Museum's Every Student Initiative.
Peoria's largest LIVE Christmas tree!
Local vendors
Food trucks
Santa
Hot Chocolate
Holiday Cocktails
Body Art
Carriage rides
All Museum exhibitions open
Holiday laser light show
Carolers
Caricatures
Live animals
Merry Makers Tables
Peoria Ballet Nutcracker ballerinas
Holiday themed movies in the Giant Screen Theater
A picture with Santa
Santa's Workshop Area
And so much more!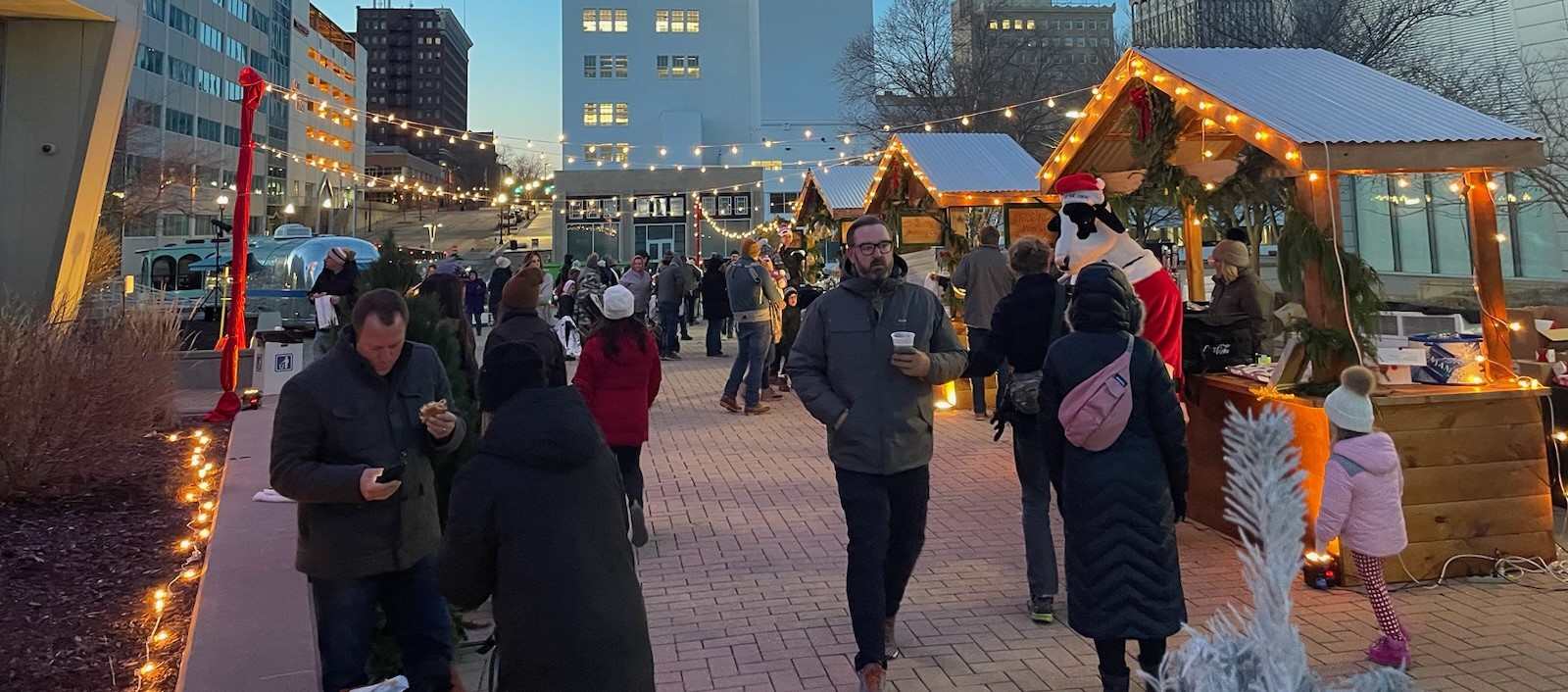 IT TAKES A VILLAGE...THANK YOU TO OUR GENEROUS SPONSORS!
Christmas Angel Presenting Sponsor
Doug and Diane Oberhelman and Cullinan Properties
Christmas Village Sponsorship Level   
Alison and Matthew Unkovich
Green View
Visionary Society
Snow Globe Sponsorship Level
Mike and Margee Cullinan
Caterpillar, Inc. 
Vonachen Services, Inc. 
Muir Omni Graphics
Snowman Sponsorship Level
Polly Barton
Allen and Laura Cullinan
Steve and Maggie Jackson
Gretchen Hagen Petrakis
Sally Snyder
Centre State International Trucks
GIVSCO Construction
OSF Children's Hospital of Illinois
R. Gingerich Crane
Candy Cane Sponsorship Level
Matt and Kris Coulter
Leali Family
Anonymous
Philippi-Hagenbuch
F&M Bank
RLI
The Grandview Capital Group at Morgan Stanley
Springfield Clinic
The Big Picture Social Media
Jingle Bell Sponsorship Level
Gregory and Karen Gerontes
Sid Ruckriegel and Andrew Rand
Ro and Kathleen Temple
Ray and Kathy LaHood
Farnsworth Group
Rammos Plastic Surgery and Medspa/Babis Rammos
Simantel
Kevin and Jackie Colgan
Doug and Vicky Stewart
Dr. Tim Cundiff