Event Details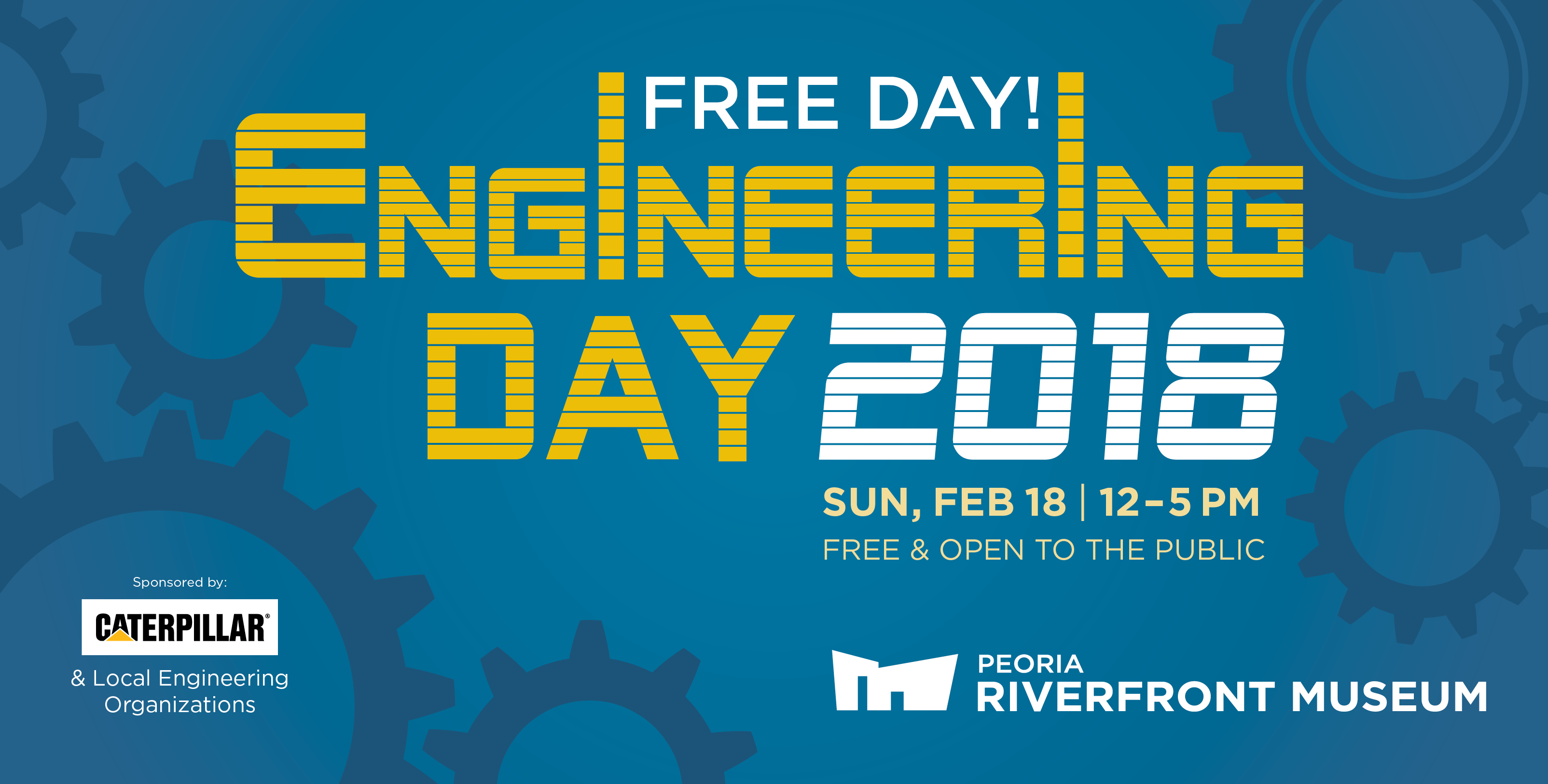 Engineering Day | FREE DAY!
Sun, Feb 18 | Noon-5 pm
Future engineers, scientists, and kids of all ages are invited to Engineering Day 2018 at Peoria Riverfront Museum. Exciting & engaging engineering activities will be provided throughout the museum by local engineering groups, who are also sponsoring general admission for this free day at the museum. 
Engineering Activities Provided by:
American Society of Civil Engineers (ASCE), ASCE - Bradley Chapter, ASM (American Society of Materials) - Peoria Chapter, Belcan Corporation
Caterpillar Inc., Dewberry, Farnsworth Group, First LEGO League, NCAUR (National Center for Agricultural Utilization Research), NSBE (National Society of Black Engineers), River City Labs, Robot Casserole FIRST Robotics Team 1736, SAE - CIS (Society of Automotive Engineers - Central Illinois Section), SWE (Society of Women Engineers), Tau Beta Pi (Bradley), University of Illinois Extensions - Teacher Tuesdays
*Free for public & members to explore galleries & planetarium shows, Giant Screen Theater not included.
For more information call 309.686.7000. 
Sponsored by Caterpillar and other local engineering firms and groups, including:
American Society of Civil Engineers (ASCE), American Society for Materials (ASM International), Austin Engineering Co., Inc., Belcan Corporation, Crawford, Murphy & Tilly, Inc., Farnsworth Group, Inc., Hanson Professional Services Inc., Hutchison Engineering, Maurer-Stutz, Inc., Millennia Professional Services, Mohr and Kerr Engineering & Land Surveying, P.C., National Society of Black Engineers (NSBE), Prairie Engineers of Illinois, PC, Society of Women Engineers (SWE), TERRA Engineering, LTD.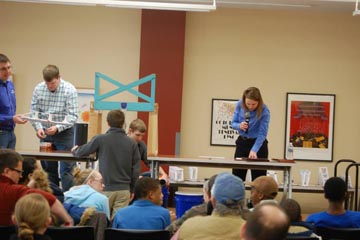 ASCE Engineers Week Bridge Contest!
27th Annual Bridge Contest
6th, 7th, and 8th grade students! It's time to test your imagination and your technical skill! The Illinois Valley Branch of the American Society of Civil Engineers (ASCE) is sponsoring the 27th Annual Bridge Contest.
THE OBJECTIVE
Design and construct a bridge using standard 3" x 5" (176 mm x 127 mm) index cards. The winning team will be judged based on team participation, conformance to the design and construction requirements, a written report, and finally, the performance of the bridge under a dead load.
IMPORTANT DATES
Thurs, Feb 1: Registration deadline
Sat, Feb 17: Drop off your bridge at the Peoria Riverfront Museum
Sun, Feb 18: Contest and awards at the Peoria Riverfront Museum (part of Engineering Day)
For registration application - click here.
For rules - click here.