Event Details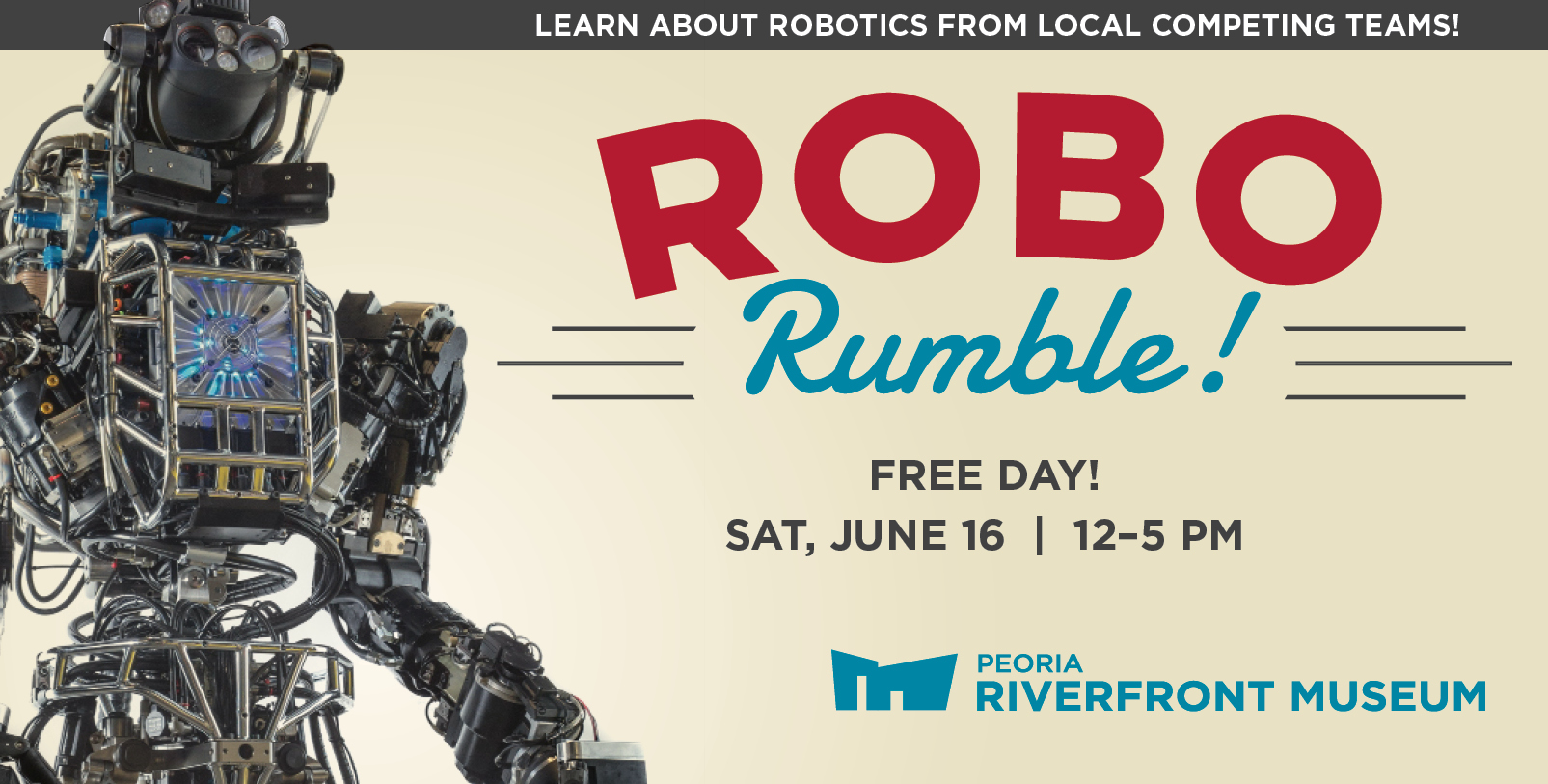 Robo Rumble | FREE DAY!
 Sat, Jun 16 | Noon-5 pm
Lobby, Sun Plaza, Auditorium
Experience the exciting world of robotics as area teams demonstrate their robots in this family-friendly annual event. Come out and try your hands on one of these robots, other hands on activities, and connect with these amazing high school students to learn how your kids can get involved with these programs!
All activities, galleries, and planetarium shows will be free and open to the public. Giant Screen Theater is not included. 
Participating Groups
FIRST Team 1736 - Robot Casserole
FIRST Team 1756 - Argos
FIRST Team 2040 - DERT
FIRST Team 2081 - Icarus
FIRST Team 4143 - Mars/Wars
FIRST Team 4212 - Techno Ferrets
FIRST Team 5442 - Mechanical Monarchy
& other FIRST Lego League and FIRST Tech Challenge Teams
FIRST Programs
FIRST Robotics Competition for ages 14-18
FIRST Tech Challenge for ages 14-18
FIRST Lego League for ages 9-14
For more info call 309.686.7000.