Event Details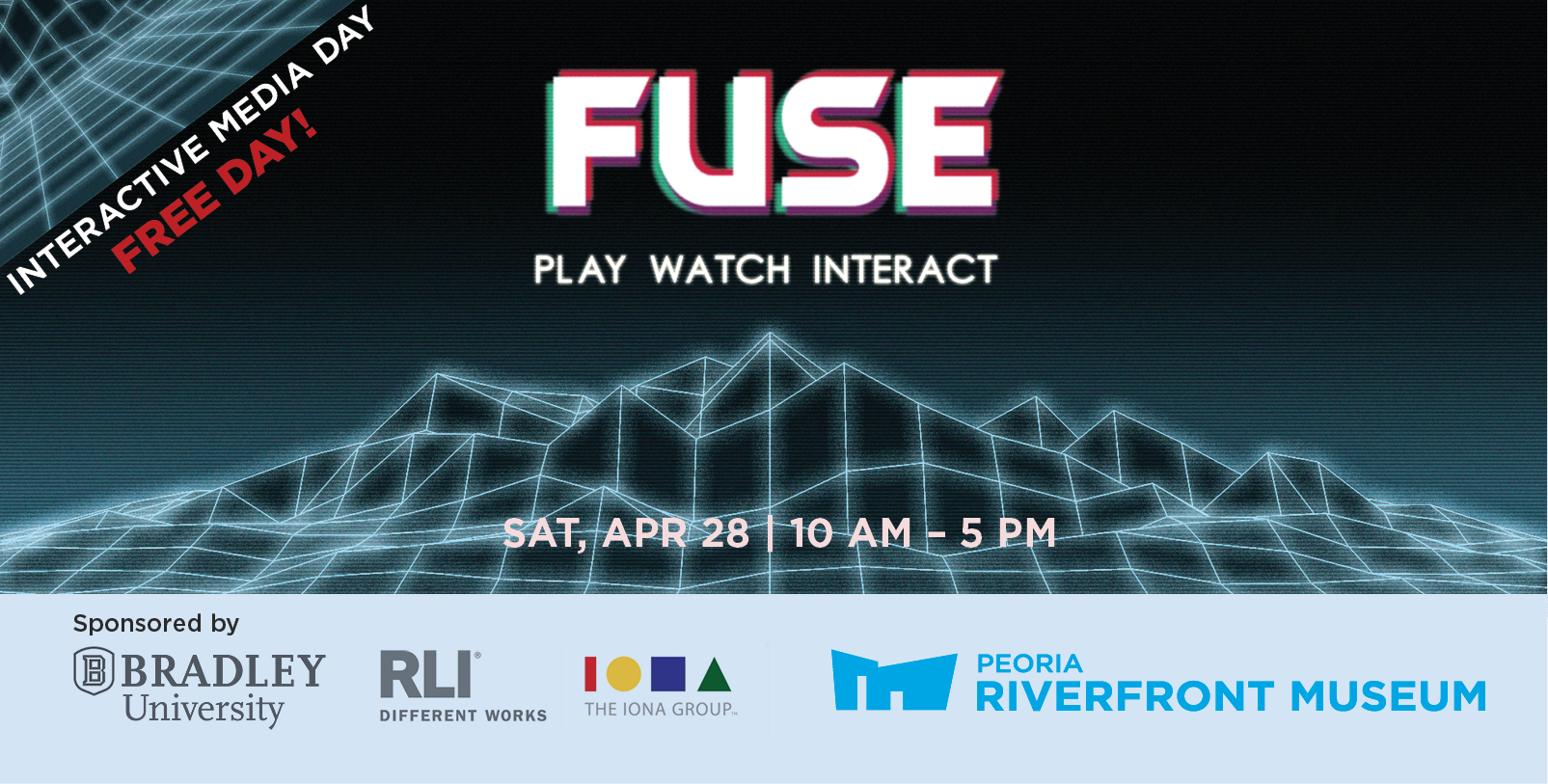 FREE DAY! Bradley FUSE Interactive Exhibition
Sat, April 28  |  10 am-5 pm
Activities & all Museum exhibits, Dome Planetarium & Giant Screen Theater Free & Open to the Public
Find out more about FUSE: bradleyinteractive.com
Bradley's 5th Annual FUSE show brings award-winning interactive design & high-tech fun to Riverfront Museum!
Bradley's 5th annual "FUSE: Play • Watch • Interact" experience takes place throughout the museum and all activities are free and open to the public. Entry is also free to all Museum exhibits, the Dome Planetarium and the Giant Screen Theater.
Bradley's Interactive Media Department program has produced award-winning games and is ranked among the among world's best. Students are currently working on three NASA-funded projects for CubeSat satellites – miniature satellites used for educational and research – developing an augmented reality testing tool, a mobile satellite control app and an informational game about the science behind CubeSat missions.
The interactive FUSE show, which gets its name from a fusion of art and technology, is intended to engage visitors of all ages with artists and developers, as well as the latest hardware, innovation, and applications.
The FUSE Experience
Video Showcase
The Giant Screen Theater is the only place in Peoria to see a custom, Bradley-designed Compendium Reel featuring current work from award-winning Interactive Media students. The high-resolution video previews departmental projects and the senior Animation students' capstone films.
Creativity Up Close & Personal
Stop by and chat with one of our Interactive Media majors; we love sharing our work and enthusiasm and we'd be honored to meet you. The department's Junior and Senior classes will be on hand to display the work they have created.
Green Screen Magic Experience
To experience a green screen is to be implanted in another world, another realm of reality in which you abide by your own rules. Experience the quintessential video special effect: See yourself placed in a virtual environment. Take center-stage, and allow your imagination to run rampant as you go wherever your mind can take you!
Catapult Projects
Groups of students developed, designed, programmed, and engineered original concepts that offer unique opportunities to watch and interact with not only the exhibits but with the student body who made them.