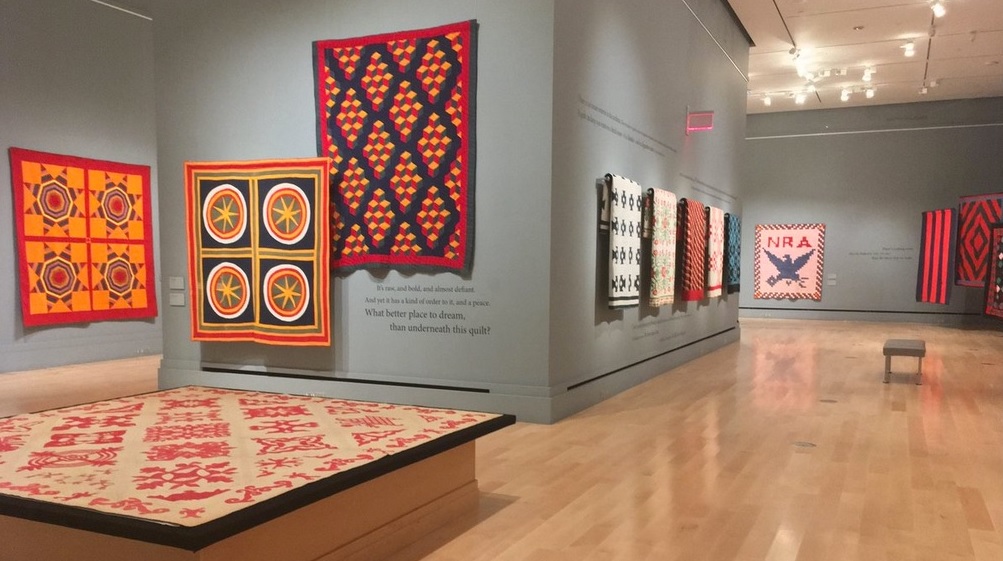 LIMITED TOUR! FINAL STOP!
Uncovered: The Ken Burns Collection
Explore American quilts like you've never seen before.
March 5 through June 5, 2022
Explore the extraordinary private quilt collection of award-winning documentary filmmaker Ken Burns for its first, limited public tour and final stop at Peoria Riverfront Museum, one of only three museums to debut this rare once-in-a-lifetime exhibition.
"Uncovered: The Ken Burns Collection" showcases 26 colorful historic American quilts, dating from the 1850s to the 1940s, on loan from the private collection of the legendary documentarian.
The exhibition was organized by the International Quilt Museum at the University of Nebraska-Lincoln, which owns the world's largest publicly held quilt collection. Museum experts selected and interpreted key quilts from the Burns collection using stories that connect visitors to the history, beauty and science behind the art of quilting. 
Each of these textiles represents a moment in time and American history - a nexus of individuals and geography and culture that can never be fully recovered, but which is nevertheless represented in these strikingly graphic compositions.
— Ken Burns
THANK YOU TO OUR SPONSORS
The museum gratefully acknowledges our exhibition presenting sponsors, Flo & Sid Banwart, with additional support from Laurie & Todd Baker, Visionary Society and Illinois Arts Council Agency. 
In partnership with Gems of the Prairie Quilters.