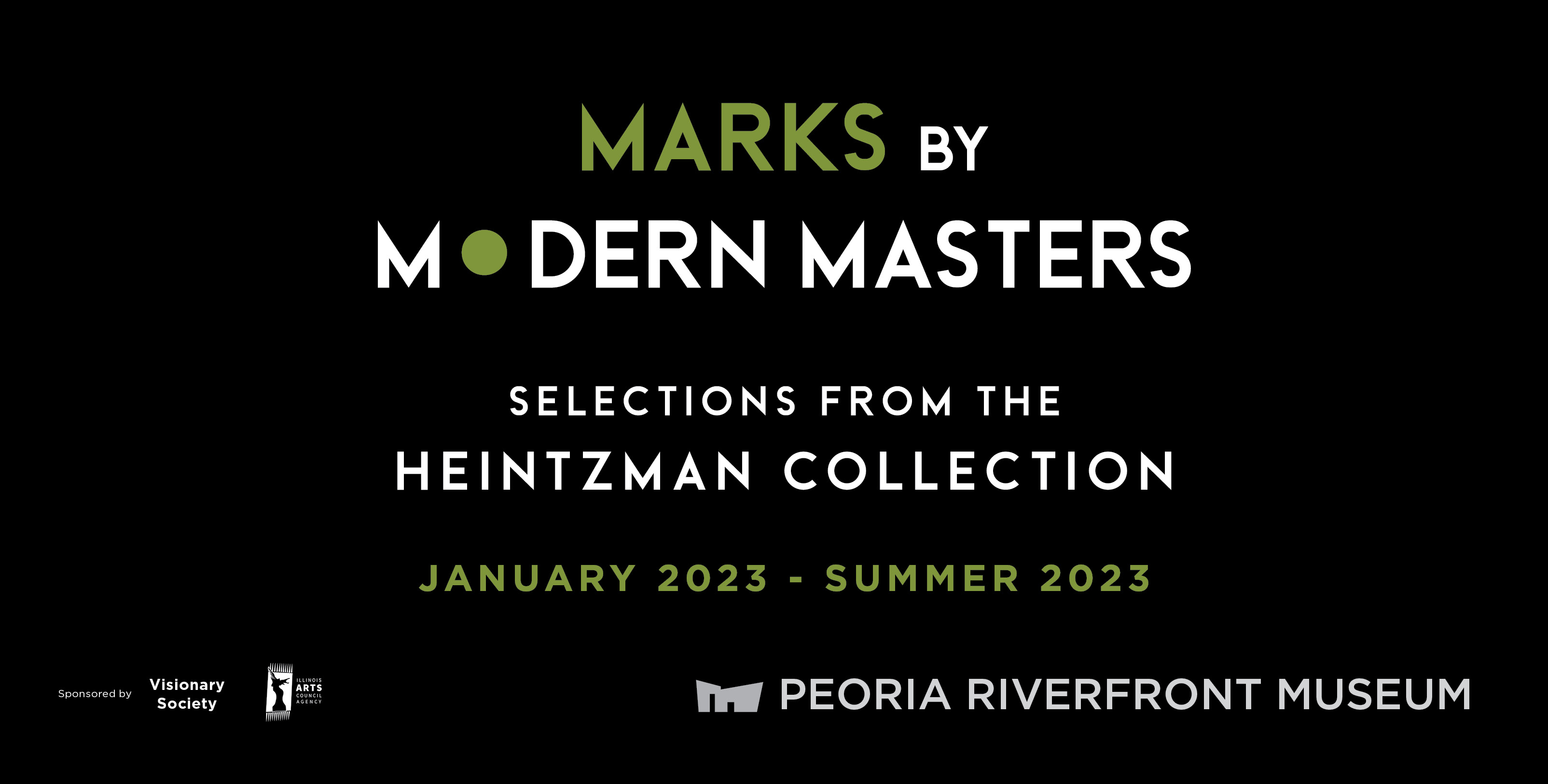 "MARKS BY MODERN MASTERS" 
Selections from the Heintzman Collection
January 2023 - Summer 2023
Owens Gallery
"Marks by Modern Masters: Selections from the Heintzman Collection" features works by 15 of the most important artists of the 20th century. This select grouping constitutes a fraction of Jeff and John Heintzman's lifelong acquisitions.
The second exhibited selection of work from the collection of Jeff Heintzman and John Heintzman, "Marks by Modern Masters" brings together meditative, spiritual and playful qualities of the gesture, marks made and accentuated by the artist's hand. These works not only perpetuate the impulse to seek various forms of artistic honesty, but serve as an encyclopedic examination of human mark-making.
JEFF & JOHN HEINTZMAN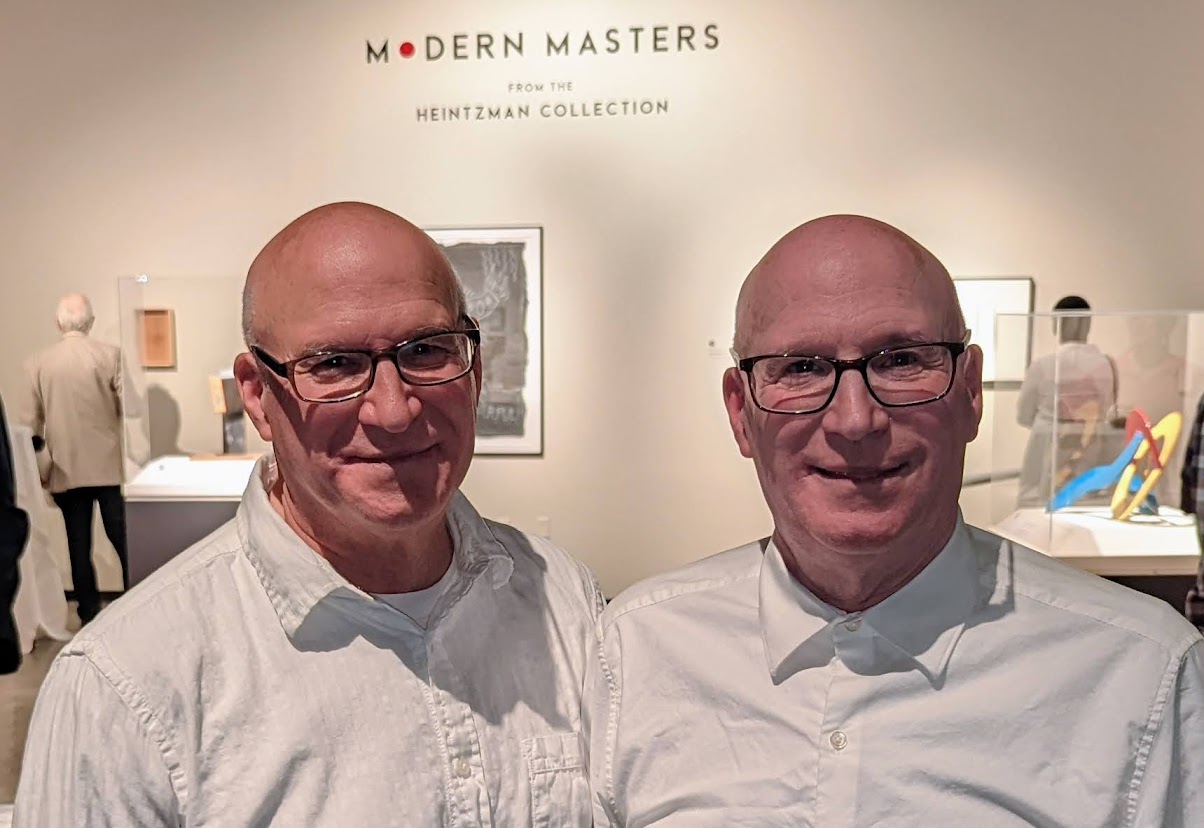 Identical twin brothers Jeff and John Heintzman have for decades, dedicated their expertise and energies to the arts in Peoria. Becoming Division I swimmers at the University of Iowa after graduating from Peoria High School, both developed a passion for art collecting. Over the years, while giving countless hours to various art venues and institutions throughout the community, they methodically amassed a formidable collection of 20th century masters.
The entirety of the Heintzman Collection has been offered as a promised gift to the Peoria Riverfront Museum as we proudly further our dedication to building confidence and education through the use of our permanent collection.
Sponsored by Visionary Society .