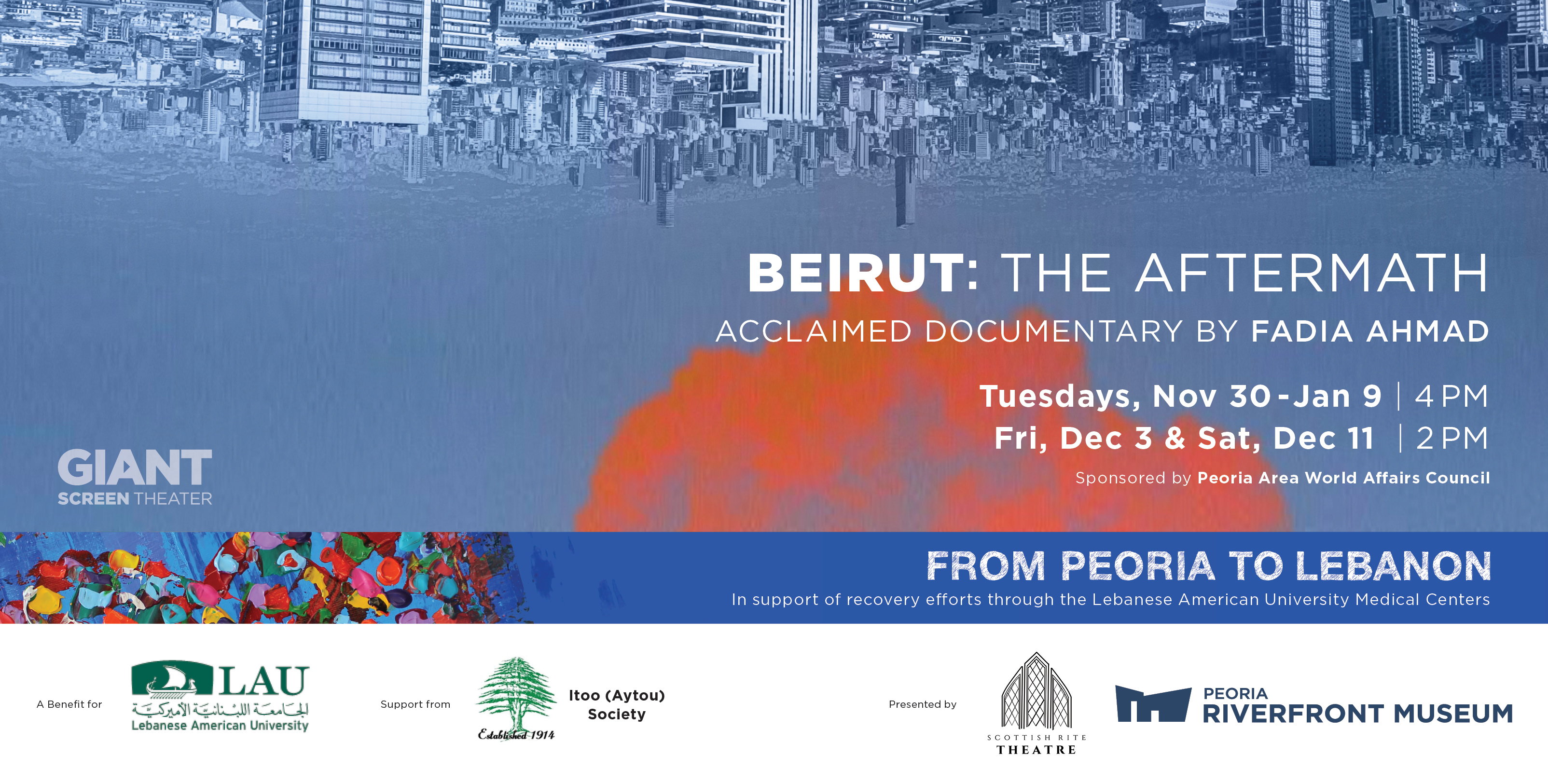 Beirut: the Aftermath
ACCLAIMED DOCUMENTARY BY FADIA AHMAD
Sponsored by Peoria Area World Affairs Council
Tuesdays, Nov 30 through Jan 9
Friday, Dec 3 & Saturday, Dec 11
A month after the August 4, 2020 blast, photographer Fadia Ahmad returns to Beirut to help rebuild what she can of her broken city. Retracing her usual itinerary of 10,452 steps through the streets of Beirut, she seeks to portray the aftermath of the explosion that shook Lebanon to its core. A journey that once fulfilled the goal of self discovery now gives both Beirut and the blast's survivors a voice. Raw testimonials and powerful scenes recount the day everything collapsed all while showing the resilience of a people who refuse to give up.
Dec 3  | 2 pm  Tickets
Dec 7   | 4 pm Tickets
Dec 11 | 2 pm Tickets
Dec 14 | 4 pm Tickets
Dec 18 | 2 pm Tickets
Dec 21 | 4 pm Tickets
Dec 28 | 4 pm Tickets
Jan 4   | 4 pm  Tickets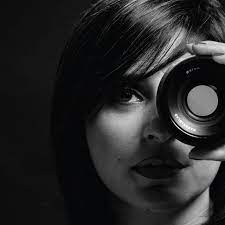 Ahmad's directorial debut has earned international acclaim, winning awards in 2021 at the Lebanese Film Festival in Montreal, Canada, the Argenteuil Film Festival in France and the Five Continents International Film Festival in Venezuela.