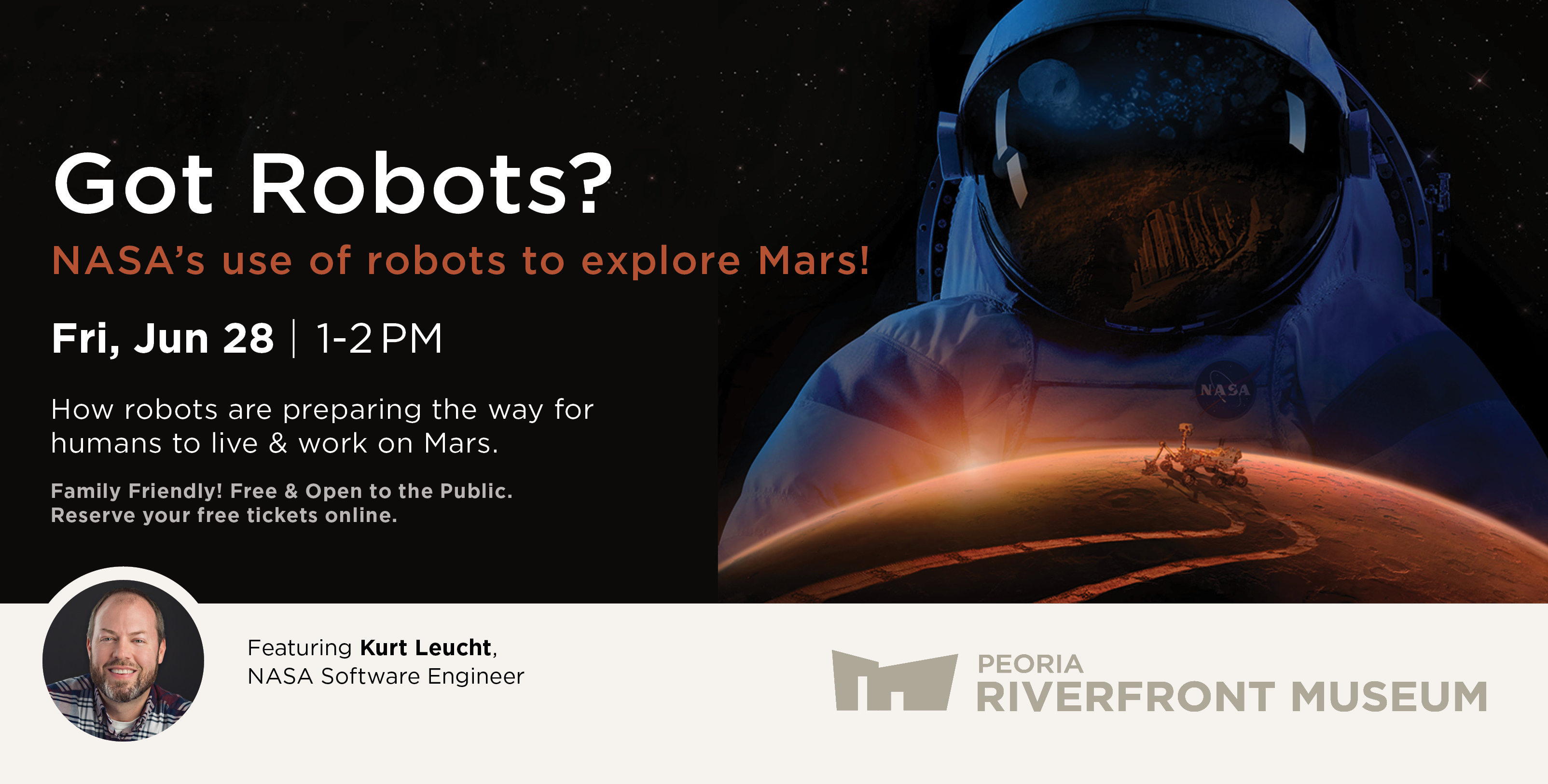 Got Robots? 
How robots are preparing the way for humans to live and work on Mars someday!
Free Family Friendly Event!
Fri, Jun 28  |  1-2 pm
Giant Screen Theater
NASA has been using robots to investigate and explore Mars for more than 5 decades. Kurt Leucht, Software Engineer for NASA, will explain NASA's apparent infatuation with the red planet. Kurt's presentation gives an overview of NASA's history with Mars and then explains why NASA continues to focus on robotic missions to Mars leading up to future exploration of the red planet.
Free & Open to the Public with reservation.
Reserve free seat online now - click here.
Kurt Leucht, NASA Software Developer
Kurt used to be quiet and shy as a child. But he found his voice along with his passion while working in the NASA Swamp Works lab on software for robots and other systems that could someday help us live off the land on Mars during manned exploration missions. He started at NASA's Kennedy Space Center 28 years ago as a young college intern and then graduated to electronics failure analysis investigator. Then he worked as a software developer and tester for several command and control systems and advisory systems. Now he performs exploration research and technology development for NASA. That's tech-speak for preparing the way for humans to live on Mars!
More info is also available at the Museum or by phone: 309.686.7000.