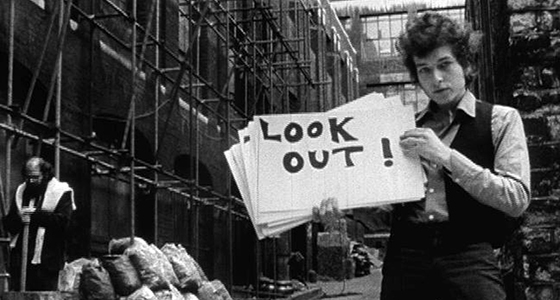 D. A. Pennebaker's 1967 Dont Look Back
Fri, Mar 3 | 6:30 PM | TICKETS
Sun, Mar 5 | 2:30 PM | TICKETS
An early, astonishing documentary that captures Bob Dylan in the last days of his folkie period, while on tour in England. Director D.A. Pennebaker reconfigured what a documentary could be. No narration, handheld camera, intense moments.
See the Greatest Films on Illinois' largest movie screen, the way they were meant to be seen!
Join New York Times best-selling author, film scholar and historian, and resident film curator MARC ELIOT, for the ART OF FILM featuring the Greatest Films ever released, presented the way they were meant to be seen on the Giant Screen. Marc Eliot personally selects each film, focusing on directorial art and influence (auteur theory), and examines the masterworks of legendary film directors, providing a virtual pre-film introduction and a full post-film discussion for each film. See the ART OF FILM series every Friday evening and Sunday afternoon. Meet Marc Eliot in person at special ART OF FILM FESTIVAL events. Only at Peoria Riverfront Museum's Giant Screen Theater, featuring Illinois' largest movie screen!
Go behind the scenes with Marc Eliot. Get the exclusive Art of Film newsletter. Sign up for Film Society emails HERE!