Event Details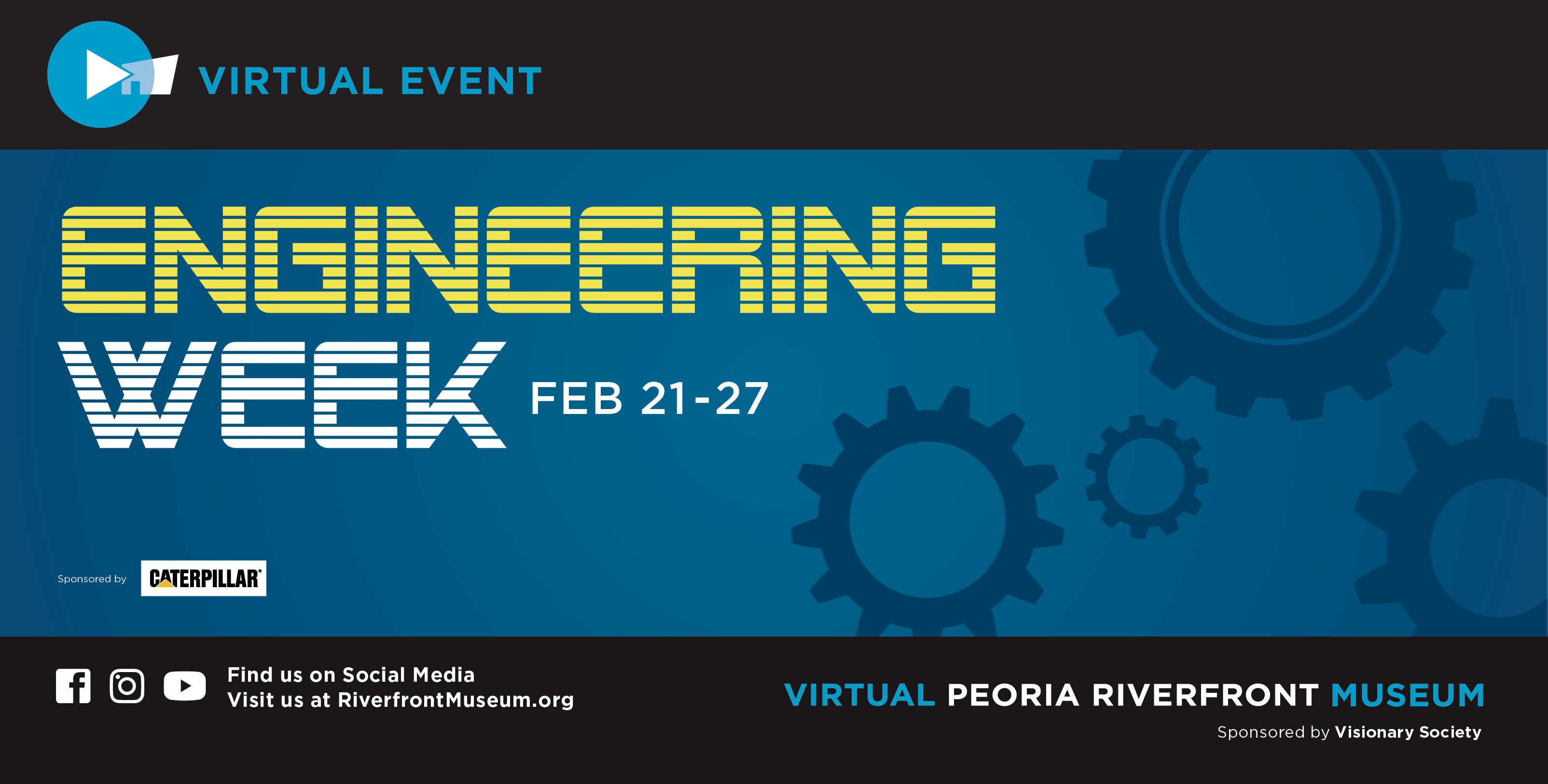 THU 2/25 @ 6:00 pm - Sound Energy!
Led by Judy Schmidt, 4-H and U of I Extension
Join Our Rubber Band Band!
Have you ever been curious about sound energy? What makes different kinds of sounds louder or quieter? Join a virtual session to learn more about the sounds around you, make a popsicle harmonica, and be part of a rubber-band band.
Experiment with sound and build your own instruments!
Register for the Zoom workshop here.
Reserve the kit here (1 per family, first come, first served).
You can pick up the kit at Peoria Riverfront Museum now Tuesday-Thursday from 10:00 am - 5:00 pm, and Friday-Saturday from 12:30 pm - 8:30 pm.
Upload a photo or video of yourself participating in this workshop here by midnight, Saturday, Feb. 27, to enter a drawing to win Leonardo da Vinci's Flying Machine Kit (winner announced Sunday, Feb. 28).
Find all of Peoria Riverfront Museum's Virtual Engineering Week programming here.