Event Details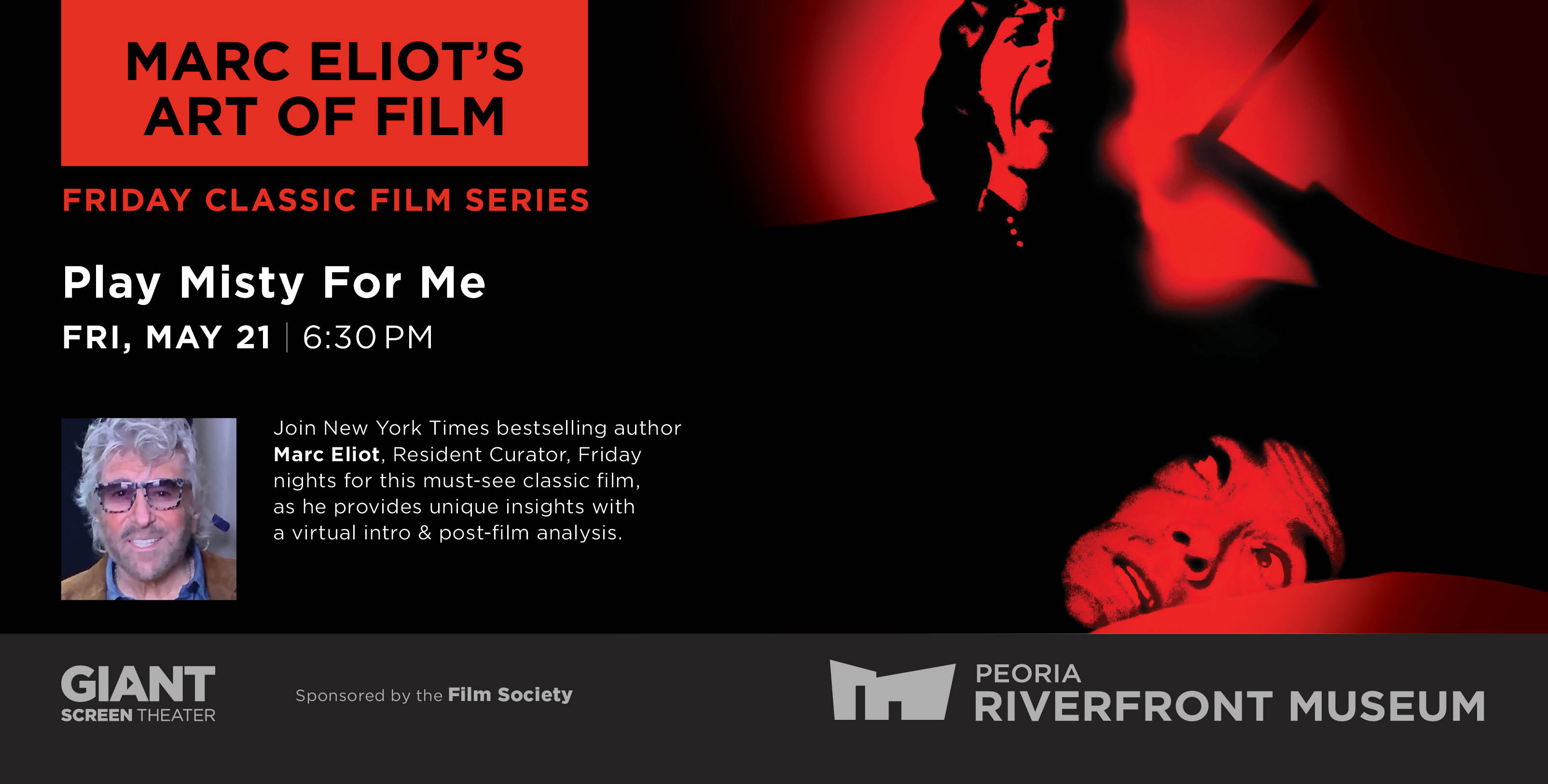 Fri, May 21 | 6:30 PM
Tickets | CLICK HERE
Join us for our new weekly film series in the Giant Screen Theater, "Marc Eliot's Art of Film," with The New York Times Best-Selling Author! Peoria Riverfront Museum is pleased to announce the residency of film critic and historian Marc Eliot, who is the author of more than two dozen books on pop culture and biographies on Hollywood icons. Marc has personally selected each of the films in the "Art of Film" series and provides virtual commentary for each film before and after the film's screening at the museum.
PLAY MISTY FOR ME, 1971. Director: Clint Eastwood, Screenplay by Jo Heims, Dean Riesner.
This is the first film to be directed by Clint Eastwood, who also stars in it. Seeking to change his "Dirty Harry" image, Eastwood plays a local late-night DJ who, unwisely, begins an affair with a female fan who calls in to request he play "Misty" for her. Working closely with his directorial mentor, Hollywood veteran Don Siegel, Eastwood created a zeitgeist film with strong thematic ties to the War in Vietnam. The film is scheduled for release on Blu-Ray soon, and I am the host of the DVD in a section I filmed last year, during which I talk extensively about Eastwood's career, and how this film fits into the oeuvre of his directorial career. Should not be missed by Eastwood fans, or those interested in the more personal American films of the '70s.
- Marc Eliot