Event Details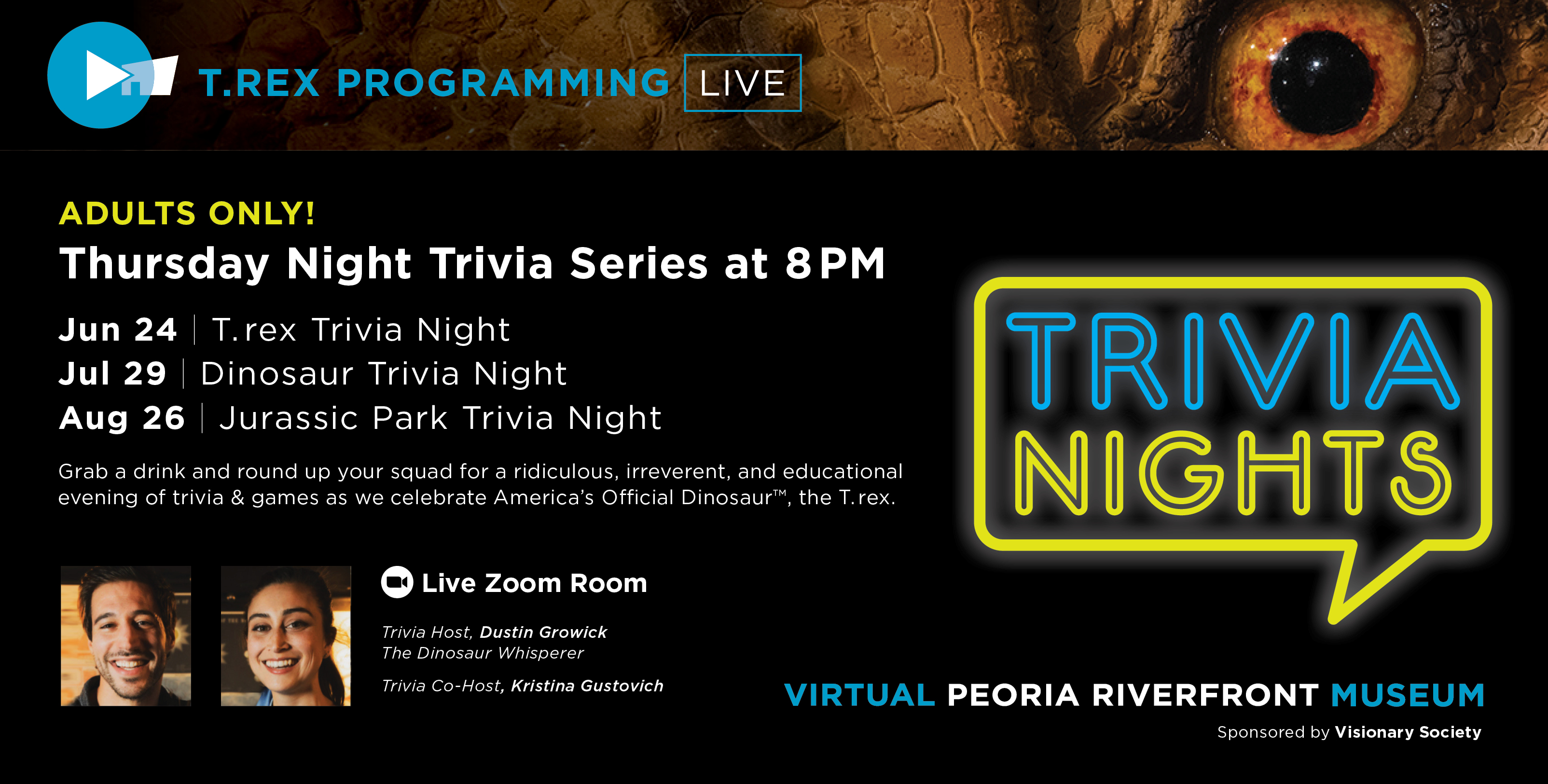 DINOSAURS! | Thursday Night Trivia Series - ADULTS ONLY! - cancelled
Hosted by Dustin Growick + Kristina Gustovich from The Dinosaur Show + Atlas Obscura's Dino 101!
Thu, Aug 26 | 8 pm
LIVE on Zoom
Grab a drink and round up your squad for a ridiculous, irreverent, T. rex-tastic adults-only evening of trivia, games, and prizes...as we celebrate inarguably the greatest achievement in the history of cinema. Bring your team name ready to go and let the games begin. 
Dustin Growick
After graduating with a M.A. in Socio-Cultural Anthropology from SUNY Stony Brook, Dustin dedicated himself to studying the way science institutions engage, educate, and entertain…from the inside. Then, in the private sector, Dustin helped build Museum Hack into a million dollar tour business while spearheading its consulting work with cultural institutions across the globe. Now operating independently, Dustin creates unique and engaging adult museum experiences that attract new audiences. Additionally, you should know that Dustin really loves dinosaurs—he raced a T. rex on his Youtube channel, created and hosts Atlas Obscura's Dino 101, and teamed with DK Books to write two dinosaur encyclopedias.
Kristina Gustovich
MS in Geology from Western Washington University, MA in Teaching Earth Science from the Richard Gilder Graduate School at the American Museum of Natural History. Middle school science teacher, geologist, improviser, and museum megastan.