Event Details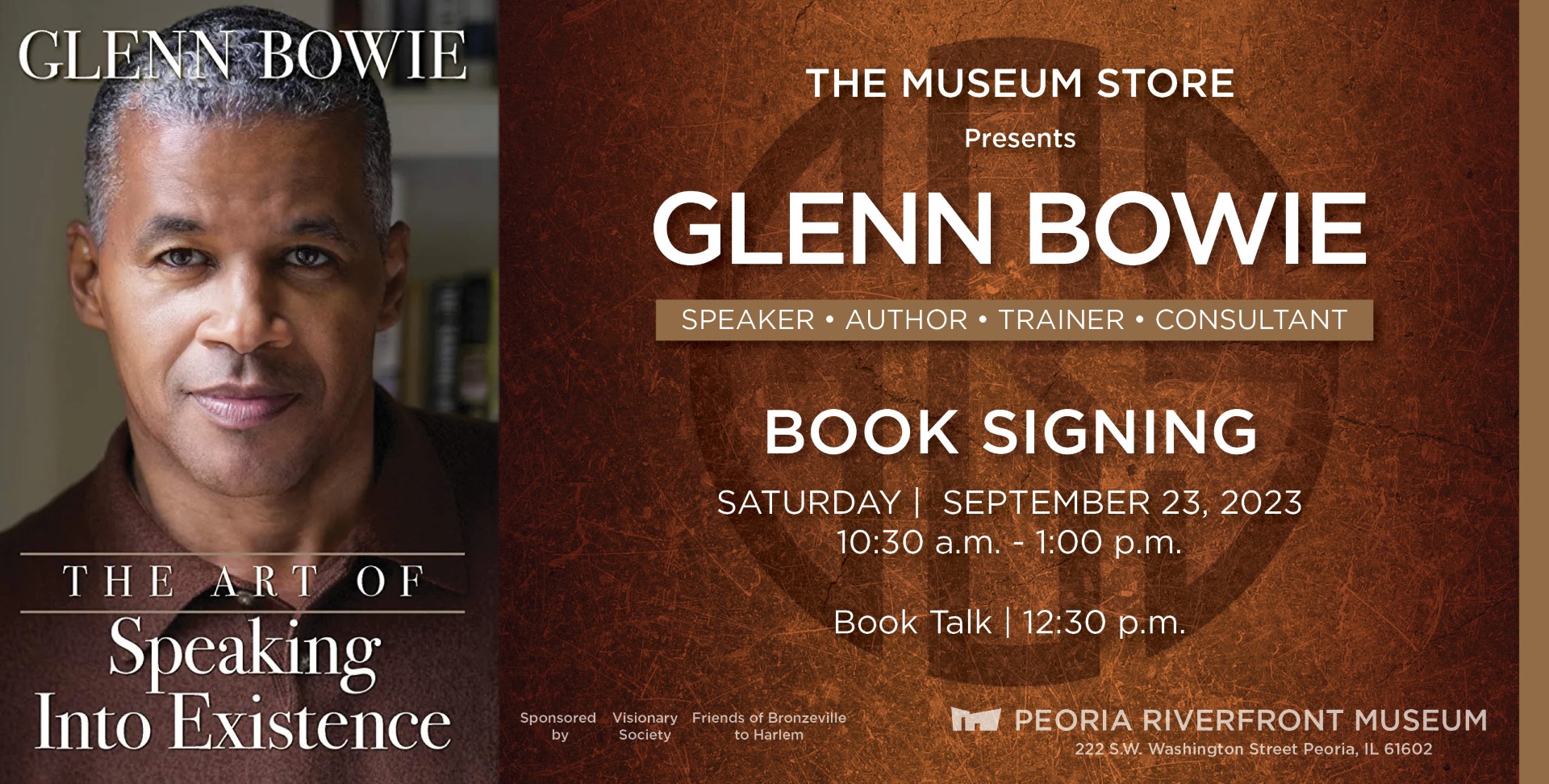 GLENN BOWIE: "THE ART OF SPEAKING INTO EXISTENCE" BOOK SIGNING
Saturday, September 23, 2023 | 10:30 a.m. 
For over three decades, Glenn Bowie has been a noteworthy business consultant in the wireless industry, with stellar accomplishments including well over 200 awards for excellence. Beyond contributing to growing industry giants, he is also credited with making a significant difference to others by sharing his success formula with multiple groups, including schools; community organizations, such as the YWCA, Pasadena City College Foundation, and Los Angeles Job Corps; and all sizes of companies, including American General Insurance and City National Bank.
As a keynote speaker and author of the book, The Art of Speaking Into Existence, Glenn describes how he overcame barriers, achieved seemingly impossible goals, and made his dreams come true. He brings us through his childhood experiences in the projects of Peoria, Illinois, to his present life in Pasadena, California. This odyssey is about overcoming fears including those faced as a child of divorce, an alcoholic father, being the first black family in a white neighborhood, and experiencing challenges throughout his youth and career.
Sponsored by Visionary Society and Friends of Bronzeville to Harlem