Event Details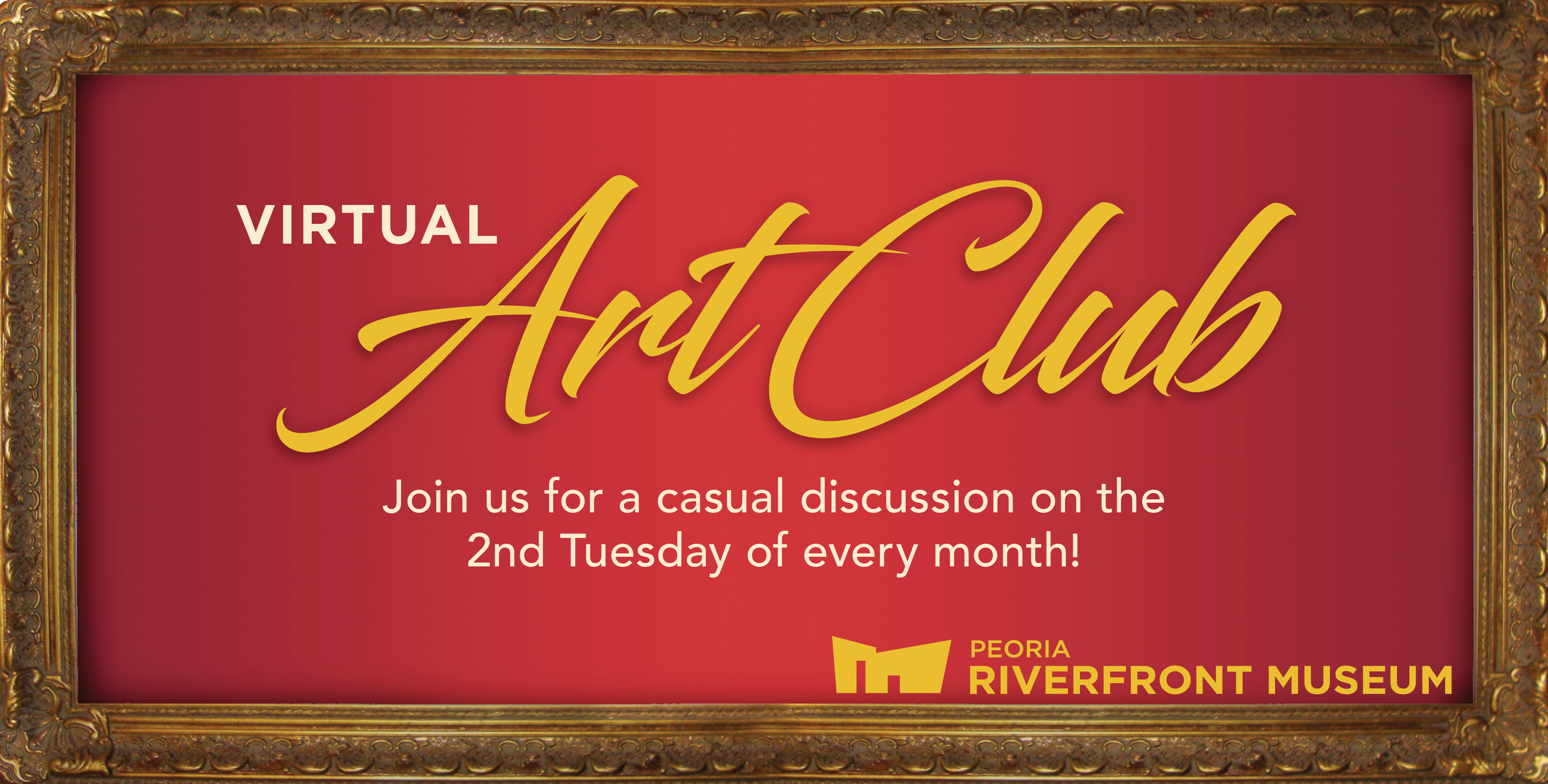 Virtual Art Club via Zoom
"Seen but not Felt" Exhibition at Bradley University Galleries 
Presented by Exhibition Curators and contributing artists Erin Buczynski and Hattie Lee, and contributing artists Heather Brammier and Nina Gospodin
Tue, May 11 | 1 pm
Join us for virtual Art Club! Art Club is a monthly meeting of people who love art. Each month we hear about a different artist or topic. We encourage artists to come talk about their own work, a style they love, or another artist they admire. Enjoy a casual discussion with PowerPoint slides. Participants are encouraged, though not required, to ask questions and discuss pieces of art presented.
This month, artists and curators will be presenting the exhibition "Seen but not Felt" while you enjoy coffee and treats at your home.
Program Link | https://us02web.zoom.us/j/88183793721?pwd=di85S2JMcDZPOEtkZlo2UzJxS3RiZz09
Meeting ID: 881 8379 3721
Passcode: 295237
Because of Covid precautions, Bradley University Galleries are bringing exhibitions to the public virtually. However, the exhibitions themselves are very real! Director of University Galleries Erin Buczynski is staging all exhibitions in the gallery space, so that the artwork can be experienced as authentically as possible, though only through documentation. Unable to invite visitors to campus to view the artwork, curators Erin Buczynski and Hattie Lee devised an exhibition concept that responds to the limitations of this moment. Seen but not Felt fills the void left when visitors are not allowed in the gallery. The artwork inhabits the floor plane, stretching from wall to wall and up to windows.
The population that can actually view the artwork is an important one, the students in the Department of Art & Design. From the second floor gallery overlook, students have the ideal vantage point. The gallery skylights and floor-to-ceiling windows illuminate the collaged, undulating surfaces. What was a ground plane has become a picture plane filled with lush textures, objects, and imagery.
From curator Hattie Lee: Seen but Not Felt is an exhibition borne out of the impact Covid-19 has had on our society, which becomes reflected in our public spaces; empty galleries with paintings on the walls, but void of visitors to roam the floor and appreciate them, artwork seen through computer screens or windows without the physical space being activated by human presence to complement the artwork. What does it look like to create an exhibition of art pieces that are made to exist on the floor- a space usually open and maneuverable, but not available for usual function anymore? Seen but Not Felt is a collaboration of artists across multiple mediums, to create an installation in the Heuser Art Center Gallery that is designed to be seen from windows or on a screen. The space functions in a new way, just as we are all learning how to navigate space differently.
Congratulations to participating artists: Heather Brammeier, Loreeta Brammeier, Erin Buczynski, Alexandra Dupont, Heather Ford, Nina Gospodin, Nichole Gronvold-Roller, Mie Kongo, Hattie Lee, Nicholas Nyland, Dylan Paschke, Lisa Nelson Raabe, Sydney Ryan, and Trish Williams.
URL: https://art.bradley.edu/bug/
For more info or upcoming dates - click here.