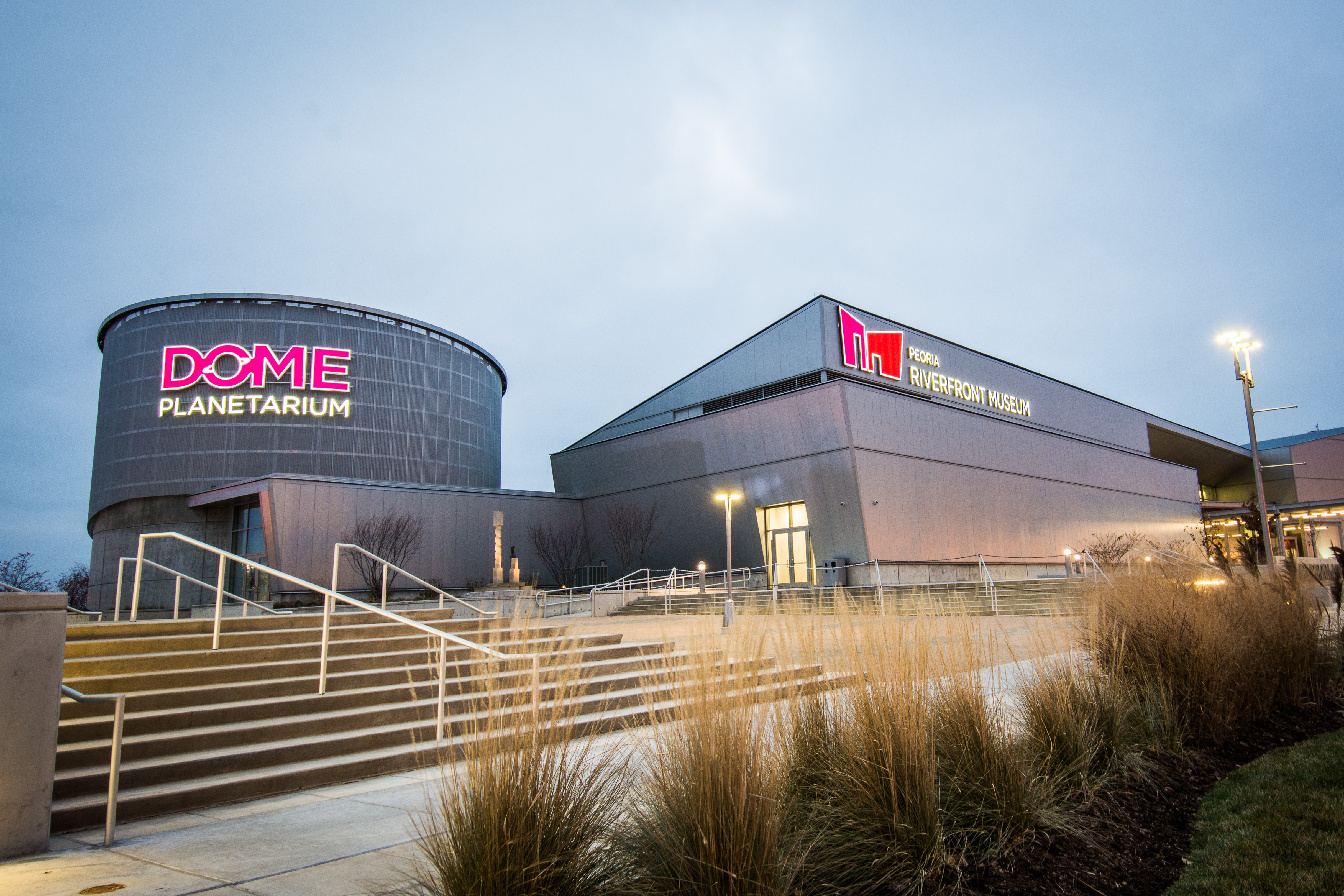 Check out our Riverfront Museum volunteer opportunities below! If you believe your personality and skills will benefit the visitor experience of the Museum please  fill out the Volunteer Application and submit it to Volunteer Coordinator Kate Schureman via mail (222 SW Washington Street, Peoria, IL 61602) or email at kschureman@peoriariverfrontmuseum.org . 
To sign up for an event or check on a signup, please click on the name of the event below, or contact Kate at 309-863-3002 or Ruth at 309-863-3005.
Volunteer Opportunities
Ongoing:
Share your enthusiasm for the Riverfront Museum with visitors to the galleries! Sign up for shifts as a gallery attendant between 10:00 am and 4:00 pm, Tuesdays through Saturdays, per the schedule.  There's no need for special expertise in the content - you'll have plenty of time to learn about and enjoy the exhibits while you're here. Your main job is to be friendly and welcoming and help guests enjoy their museum experience.
Become a part of our welcome center team! We need friendly faces to greet guests as they arrive at the museum! This is a good opportunity for people who prefer to sit while helping out.
Looking for some fresh air and exercise? Help us make our gardens look as beautiful as a museum garden should. Come any time that's convenient for you for as long as you'd like, and help us pull weeds. Bring your own gloves and favorite weed pulling implements; we'll pick up and dispose of what you pull.
Other:
Museum Store
Museum Store Volunteers provide many essential services to Museum visitors and patrons. Store volunteers work side-by-side with staff to help create an excellent customer experience by greeting and assisting guests who visit the Museum Store. Volunteers learn to work with the computerized cash register as well as help maintain a neat and tidy appearance in the Museum Store. You must be 18 years of age to serve as a Museum Store Volunteer. Please contact the Store Manager for more information.
Office Assistant
Help office staff with tasks such as folding brochures, stuffing envelopes for mailing, filing, and other duties as assigned. Please contact Kate (309-863-3002) or Ruth (309-863-3005) for more information.
VOLUNTEER CONTACT INFO:
If you are interested in any of the above mentioned volunteer opportunities, please fill out our standard volunteer application and contact our Volunteer Coordinator. Thank you!