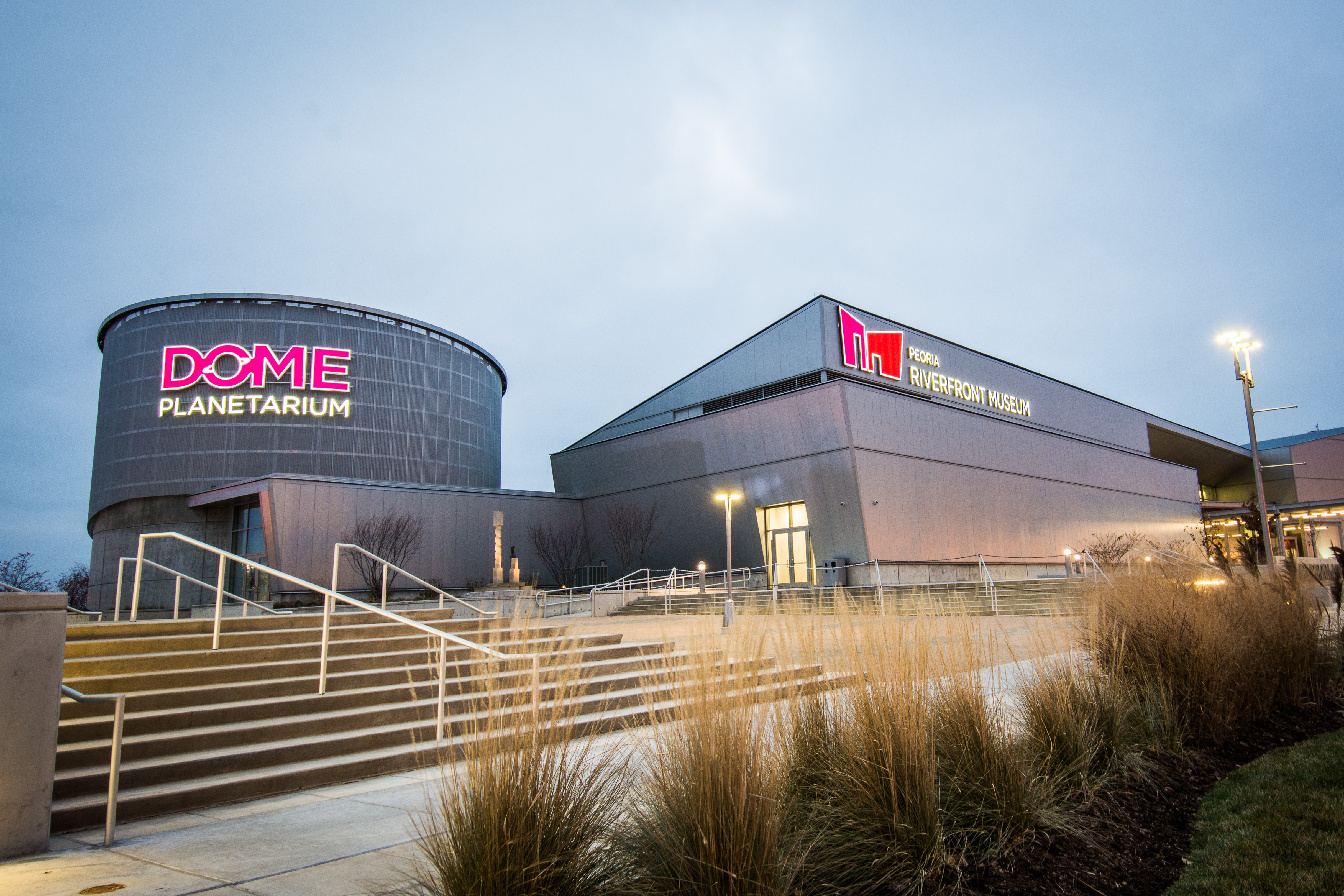 We love volunteers! If you'd like to help the museum and have fun hanging out with us, please click on any event below to sign up. If you have any questions about volunteering, please email or call Volunteer Coordinators Kate Schureman or Ruth Bittner.
To sign up for or check on an event , click on the event title below , or contact Kate at 309-863-3002 or Ruth at 309-863-3005.
Volunteer Opportunities
We're looking for enthusiastic volunteers to share the Christmas spirit this season at Christmas in the Village, on December 1 & 2. Click to see available time slots. (1) Help manage craft stations located indoors, in the galleries. Crafts include creating a "Reindeer Bag" and mini-button, decorating an ornament, and writing a letter to Santa. (2) Help take tickets and watch the door at the planetarium. (3) Help take tickets and watch the door at the Giant Screen Theater.
The Second Sunday of every month is now Access for All Day at the Museum! Thanks to a generous gift from the ArtBridges Foundation, admission to the Museum is now free on the second Sunday of every month. We expect big crowds on these days, and we could use some extra help with greeting visitors and helping people visit the galleries. 
Do you enjoy sharing your enthusiasm for art, science and history with kids? Get trained on our current exhibits, and then come in and lead gallery tours for student group visitors. Sign up for some slots and contact Everley Davis at edavis@peoriariverfrontmuseum.org or (309) 863-3034 for more information and to schedule training.
Share your enthusiasm for the Riverfront Museum with visitors to the galleries! Sign up for shifts as a gallery attendant between 10:00 am and 4:00 pm, Tuesdays through Sundays, per the schedule.  There's no need for special expertise in the content - you'll have plenty of time to learn about and enjoy the exhibits while you're here. Your main job is to be friendly and welcoming and help guests enjoy their museum experience.
Be the first friendly face visitors see as they enter the museum from the parking garage, or when they get to the Lobby! If you prefer to be able to sit during your volunteer opportunity, our Welcome Center is a great option for you. Help visitors find their way, hand out brochures, and welcome people to the museum.
Museum Store
Museum Store Volunteers provide many essential services to Museum visitors and patrons. Store volunteers work side-by-side with staff to help create an excellent customer experience by greeting and assisting guests who visit the Museum Store. Volunteers learn to work with the computerized cash register as well as help maintain a neat and tidy appearance in the Museum Store. You must be 18 years of age to serve as a Museum Store Volunteer. Please contact the Kate (309-863-3002) or Ruth (309-863-3005) for more information.
Office Assistant
Help office staff with tasks such as folding brochures, stuffing envelopes for mailing, filing, and other duties as assigned. Please contact Kate (309-863-3002) or Ruth (309-863-3005) for more information.
Other Volunteer Opportunities
If there's another volunteer duty that might interest you - perhaps making phone calls, helping with landscaping tasks, helping with the Giant Screen Theater, Planetarium, or Collections, or other ideas you might have - please contact Kate (309-863-3002) or Ruth (309-863-3005) to discuss it.