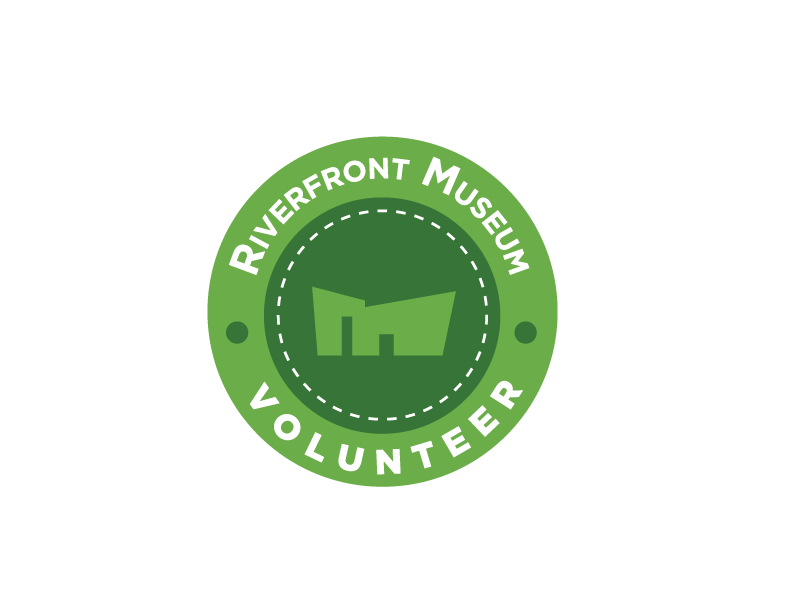 Check out our Riverfront Museum volunteer opportunities below! If you believe your personality and skills will benefit the visitor experience of the Museum please fill out the Volunteer Application and submit it to the Volunteer Coordinator via mail (222 SW Washington Street, Peoria, IL 61602) or email. Thank you!
Event Specific - Volunteer Opportunities 
Ongoing Volunteer Training
Volunteer Training
Stream Table Presenter Training – Saturdays - Email to Schedule
By appointment at 11 am or 3 pm
IL River Science Lab
Lead staff member: Dave G.
Stool available if needed
The stream table shows, in miniature, how streams flow through a watershed and how they behave when the water level changes. 
This training will focus on using the stream table and how to demonstrate various activities on the stream table to the public.
AUGUST
Special Event
Unicorn Day - Saturday, August 18
Event: 11 am-2 pm
Volunteer shift: 10:30 am-2:30 pm
Volunteers Needed: 5
Lead staff: Heather/Renae
Seated Volunteering Position
Join the Riverfront Museum for Unicorn Day! Visitors will explore Dragons with fun hands-on take home activities.
Special Event
Museum After Dark – Friday, August 24
Volunteer Shift: 6:30-9:30 pm
Event: 7-9 pm
Volunteers Needed: 3-4
Volunteers will assist with lobby activities, serve as bartenders, or walk the galleries as gallery hosts throughout the evening. 
Grab a friend and get ready for an other-worldly party! You'll start off with a self-guided tour of our "Mythic Creatures: Dragons, Unicorns & Mermaids" exhibit, where you can immerse yourself in the creatures that have gripped the world imaginations and the cultures where they began. Enjoy two free drinks, light snacks, and hands-on activities and demos in the lobby.
Educational Programming
Art-spiration - Saturday, August 25 
Volunteer Shift: 1:15-2:45 pm
Event: 1:30-2:30 pm
Volunteers Needed: 1-2 
This one hour (1:30-2:30 pm) educational art-based program is free with general admission. Visitors are invited to participate with activity in the main lobby of the museum. The topic for Art-spiration isTBD. The volunteer is responsible for arriving 15 minutes early to set up, run the program, and 15 minutes after the program to clean up. A museum staff member will provide the volunteer with the information and materials for the activity.
Ongoing - Volunteer Opportunities
Membership Ambassador Program
The role of the Museum Membership Ambassadors is to help promote and support PRM membership. Must be a current member of the Museum, an active member of our Museum community, and willing to volunteer time and talent to promote the mission, vision and values of the Peoria Riverfront Museum. Volunteers in this position must posses a desire to promote Museum membership to fellow members, visitors, and the public. Duties include welcoming and greeting Museum patrons at a variety of functions including but not limited to: GST member previews, movie screenings, exhibit opening weekends, busy museum days (school holidays), and other special events. Volunteers will promote Museum membership at said events and functions and remain generally knowledgeable about Museum programs. Office duties may include calling new members for surveys, thanking them for membership, etc. Volunteers will also represent the Museum at events in the community where there is value in sharing information about the Museum and membership.
Please contact Membership Coordinator, Shelly Kerker at skerker@peoriariverfrontmuseum.org or 309.863.3042 for more information.
Museum Store 
Museum Store Volunteers provide many essential services to Museum visitors and patrons. Store volunteers work side-by-side with staff to help create an excellent customer experience by greeting and assisting guests who visit the Museum Store. Volunteers learn to work with the computerized cash register as well as help maintain a neat and tidy appearance in the Museum Store. You must be 18 years of age to serve as a Museum Store Volunteer. Please contact Rachael McArdle for more information.
Gallery Host 
Museum Gallery Host Volunteers provide many essential services to Museum visitors and patrons. Gallery Host volunteers help create an excellent customer experience by being cheerful and attentive to our guests; doing your best to answer questions while upholding the museum's expectations for visitor behavior in the galleries and special exhibitions. Please contact Heather Placko, Volunteer Coordinator for more information.
Docent Guide
Museum Docent Volunteers are responsible for presenting additional exhibit information to visitors of varying ages and interest levels of the Museum. Docents are important aspects of our exhibitions because often time visitors seek more information than what can be provided within the labels of the exhibition. Please contact Heather Placko, Volunteer Coordinator for more information.
Education Garden  
Education Garden Volunteers will assist the program department staff with the maintenance and upkeep of the garden. Education Garden volunteers will work independently in the garden with guidelines for what is needed seasonally. Volunteers will assist with the planting of native species for educational classes, weeding, winterizing, and other tasks as assigned. Must have gardening experience and be able to bend down and kneel. Must be 18 years of age to serve as an Education Garden Volunteer. Please contact Heather Placko, Volunteer Coordinator for more information.
School Group Greeter
Throughout the year, the Museum hosts many school aged children on various field trips. As a school group greeter volunteer you would help welcome, lead, and monitor the school group throughout their visit to the Museum from start to finish, taking them from activity to activity. Must be comfortable walking, talking in front of groups, and being flexible with shifting schedules. Please contact Heather Placko, Volunteer Coordinator for more information. 
VOLUNTEER CONTACT INFO:
If you are interested in any of the above mentioned volunteer opportunities, please fill out our standard volunteer application and contact our Volunteer Coordinator. Please write the volunteer opportunity in which you are interested in the subject line of your email. Thank you!