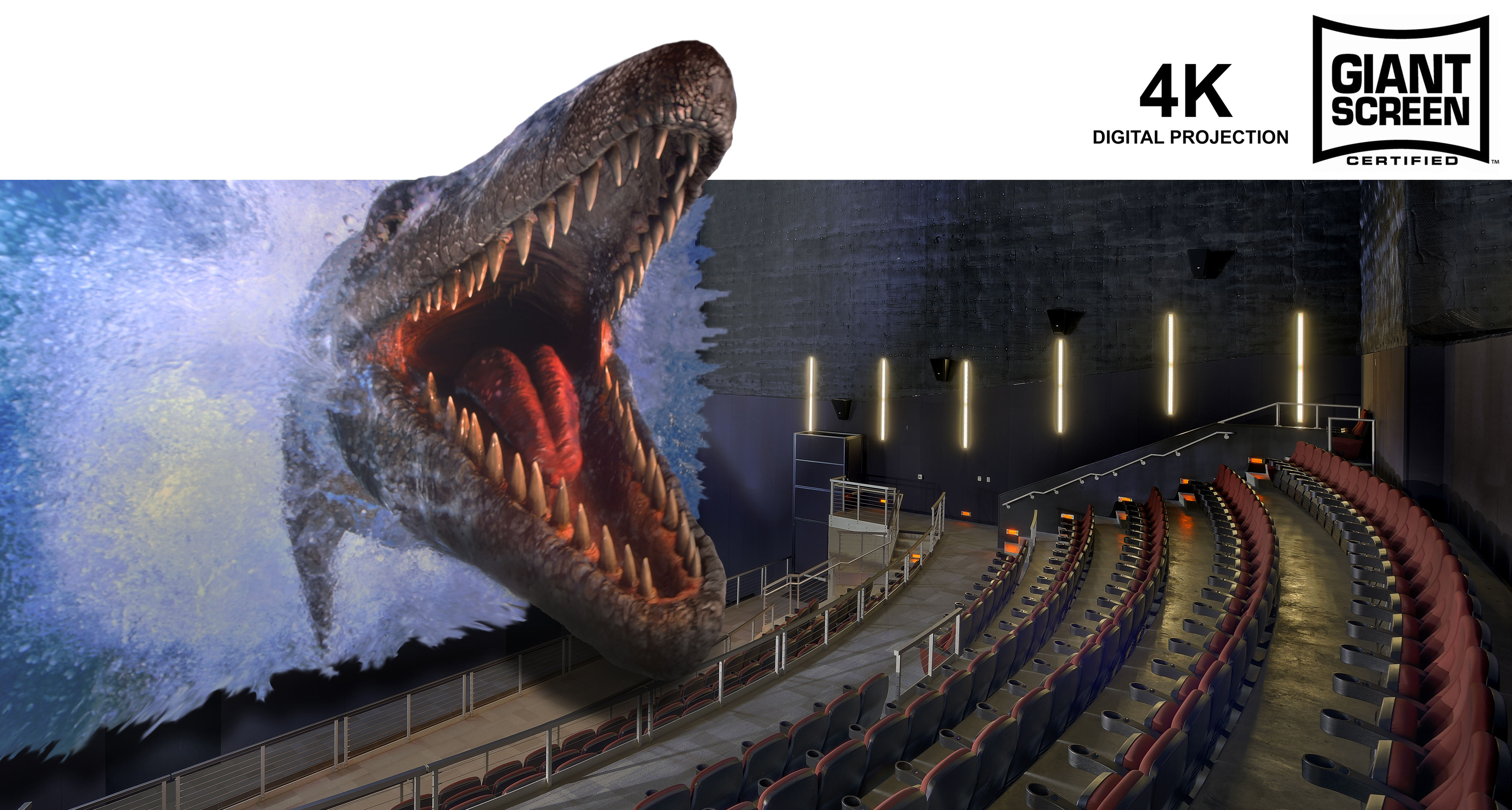 Bigger.
At five by seven stories (52-ft high and 70-ft wide), our Giant Screen Theater's screen extends beyond your field of vision, for a completely lifelike experience.   
You may find yourself diving for cover when a 20-foot-tall elephant charges your way or an F-14 fighter jet approaches at the speed of sound!
Bolder. 
Our state-of-the-art digital audio system technology generates up to 14,000 watts of power for realistic digital surround sound that you can feel.
The digital audio system features 14 surround loudspeakers and an overhead loudspeaker in the shape of an inverted, truncated pyramid that projects sound to all viewers.
Better.
Our Theater features the nation's brightest, sharpest giant screen 3D technology - creating ultra-sharp, ultra-detailed images without the "dizziness" factor of older systems. Dual (left-right eye dedicated) projection creates imagery so realistic, you can almost reach out and "touch" objects on the screen!
Plus - the Theater features a stage in front for unsurpassed multimedia and live performance art experiences!
See what's playing now - click here!