These drop-in style events are free to members & with regular paid admission and take place in the Museum Lobby unless otherwise noted.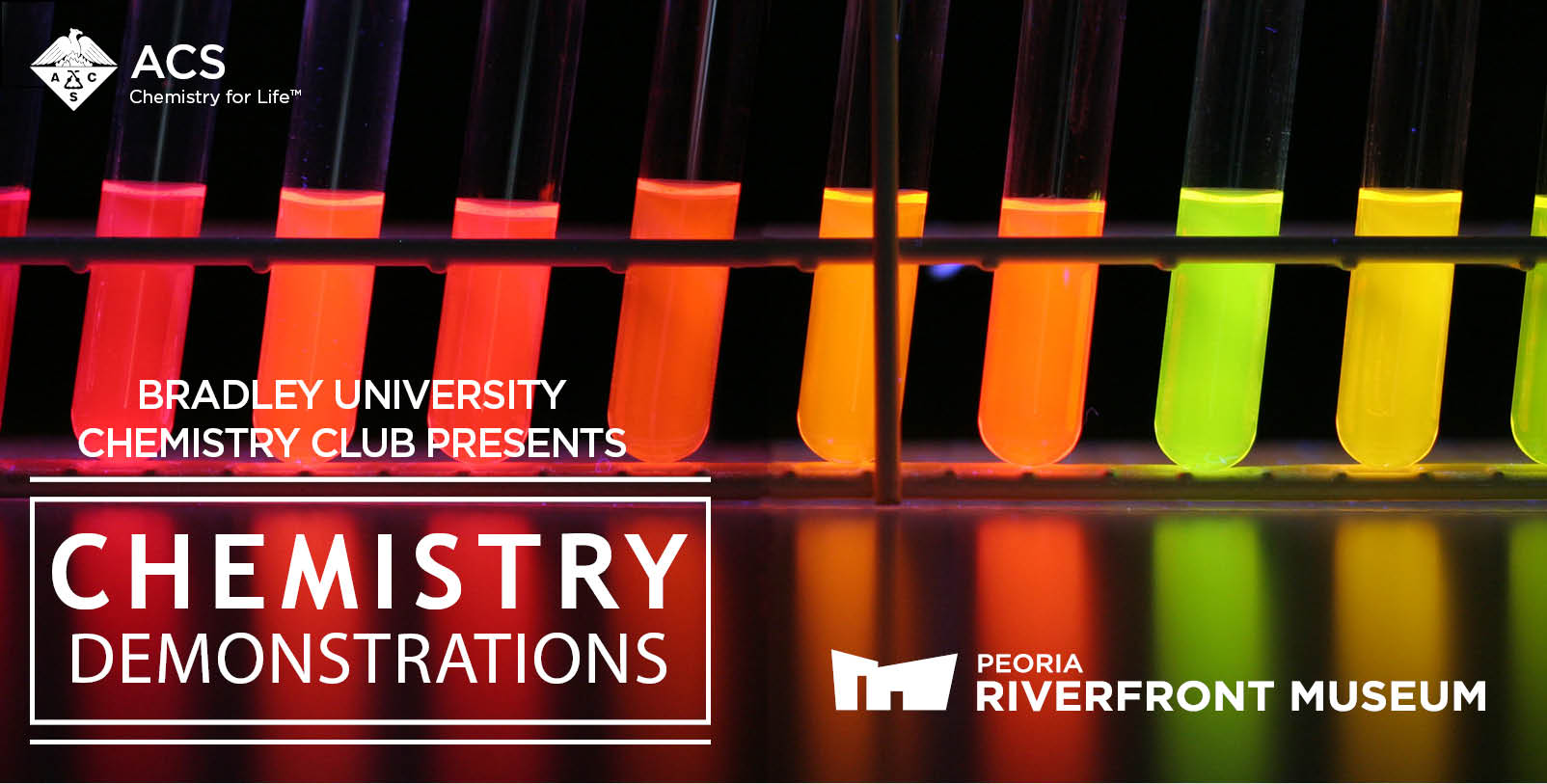 Chemistry Demonstrations
1-2 pm
Check back soon for more dates!
Stand back, watch out, and enjoy chemistry in action! Bradley University Chemistry Club students provide activities and perform chemistry demonstrations in the lobby.