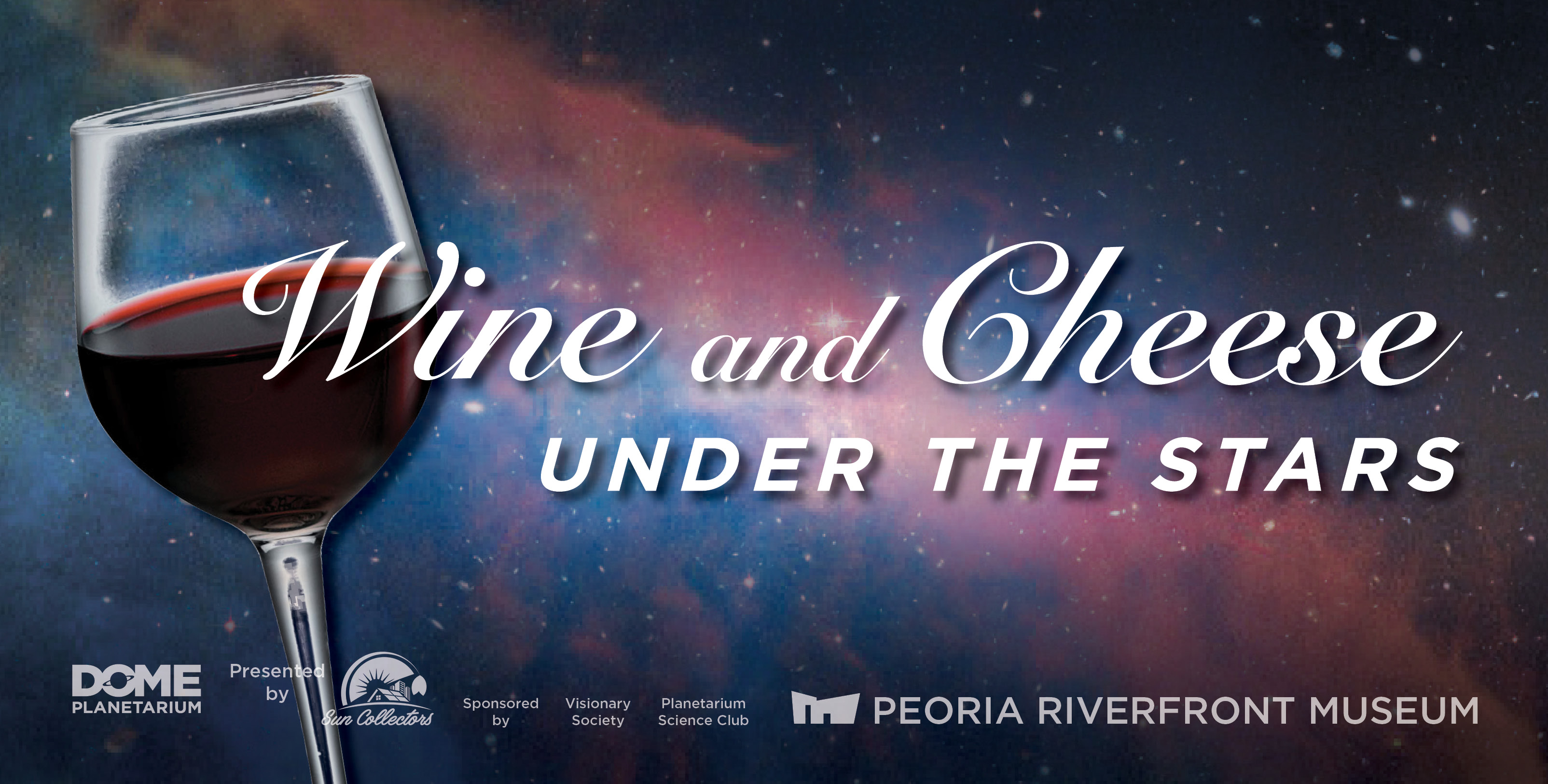 Wine and Cheese Under the Stars
The Planets 
Saturday, November 11, 2023
Dome Planetarium
Spend a night under the stars with delicious food, a variety of wines and a stellar presentation by Planetarium Director Renae Kerrigan. This evening, we will fly through the solar system, visiting each planet and discussing their exploration. Your evening will also include a tour of the night sky, and a flight to the edge of space and back.
Each guest receives an individual Canterbury Creations charcuterie box featuring cheeses, fruits, nuts & more; up to three servings of wine; and an entertaining evening under the stars.
Doors open at 6:50 PM
The program will be in two parts, allowing time to socialize and refill your wine glass between the shows.
Ages 21+
$45 members | $55 public
Tickets can be purchased here.
This program is presented by Sun Collectors with additional support from the Visionary Society and the Planetarium and Science Club.