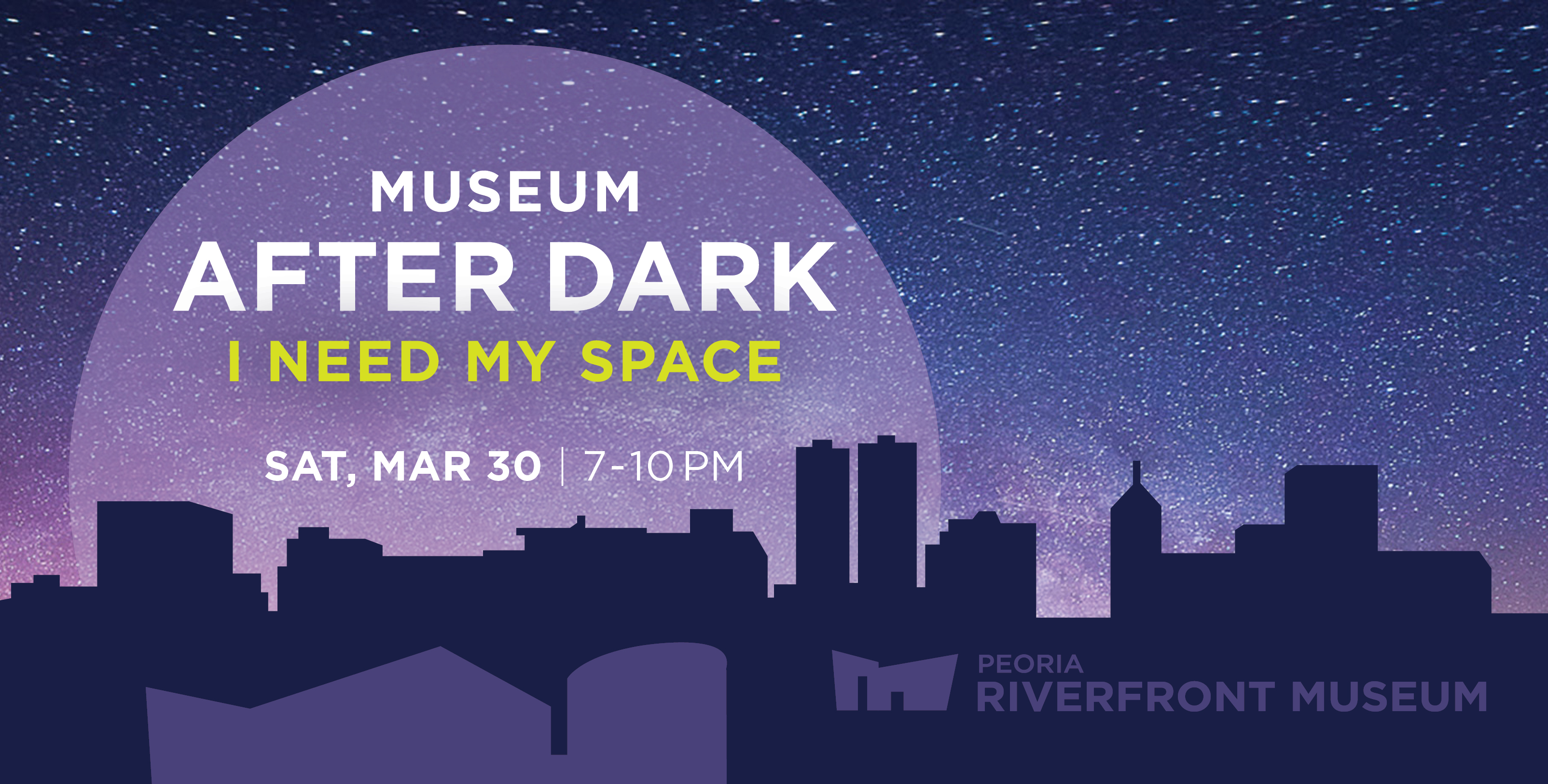 Museum After Dark | I Need My Space
Sat, Mar 30 | 7-10 pm
Peoria to Mission Control – Museum After Dark is back!
Join us for a 21+ evening filled with spectacular space science and moon merriment. See Georges Méliès sci-fi adventure classic 'A Trip to the Moon' (1902) on the Giant Screen, experience stellar star shows in the Dome Planetarium, and observe the night sky on our Sun Plaza with telescopes (weather permitting). If you want to come back down to Earth while you're here, all our galleries will be open! Check out our current exhibitions - American Decoy: The Invention and 10 Medical Inventions That Changed the World.
Plus, in the Museum Lobby
Intergalactic science demos and hands-on activities: touch a meteorite, DIY galactic bath bomb, & more!
Strike your best astronaut pose & take your photo on the Moon with our Green Screen Photo Booth.
A cash bar will be available with beer and wine, plus an out-of-this-world signature drink, Space Pop!
Ages 21+
$10 for members | $15 public
Buy tickets online now - click here!
Tickets & more info also available at the Museum or by phone: 309.686.7000.