TEAM BALD EAGLE: Aaron Kee & Samantha Showalter!
Team Bald Eagle consists of Freshman Aaron Kee of Pekin High School and Senior Samantha Showalter of Peoria Notre Dame. Like the Warhol print, Team Bald Eagle has gone heavy with the use of blue through the hair, face and sleeves of their look. The dramatic silhouette of the cape embodies the power and majesty of an eagle's wings in flight. Notice the earrings as our nod to the eagle's diet.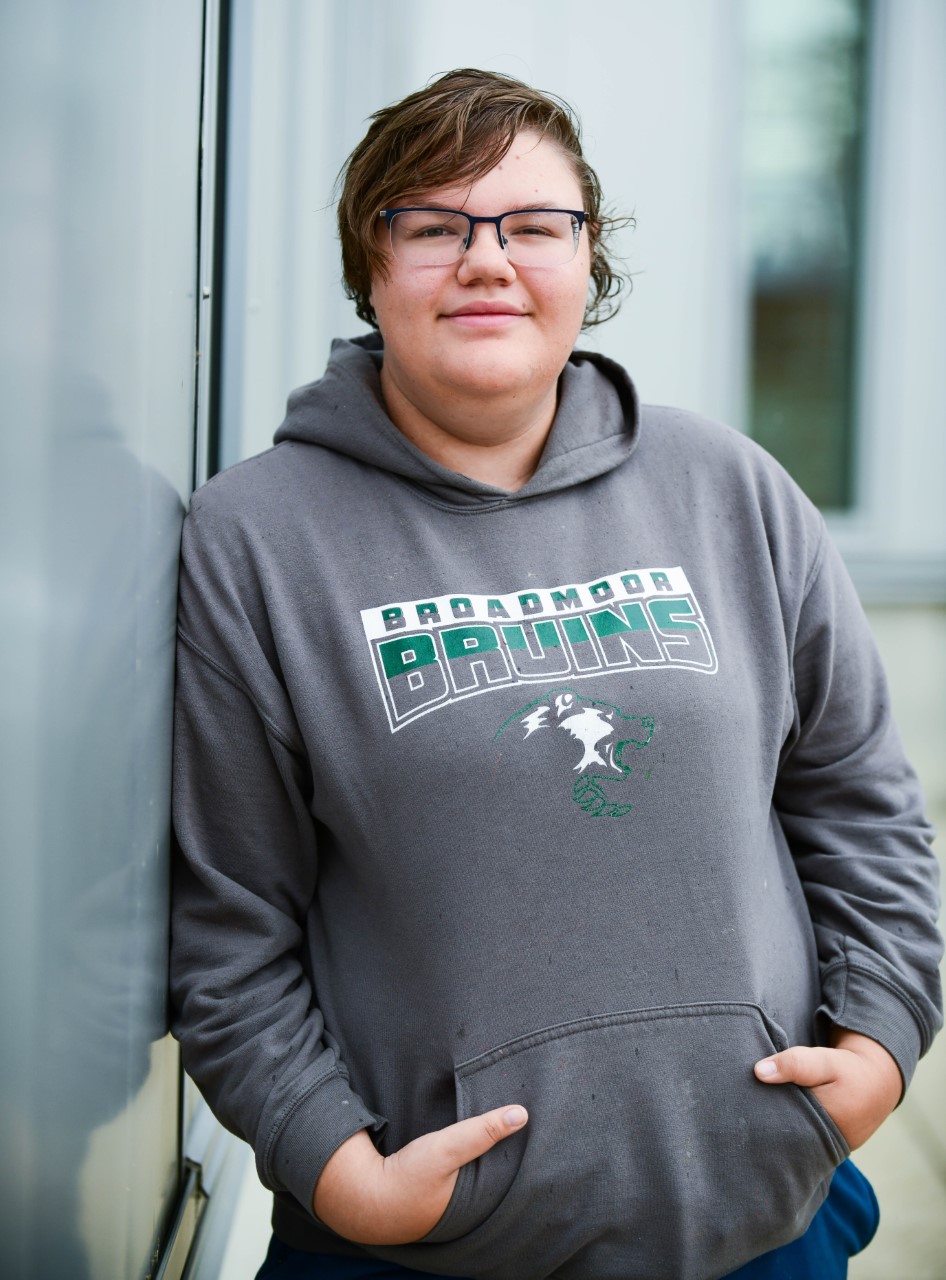 Freshman Aaron Kee, Pekin High School.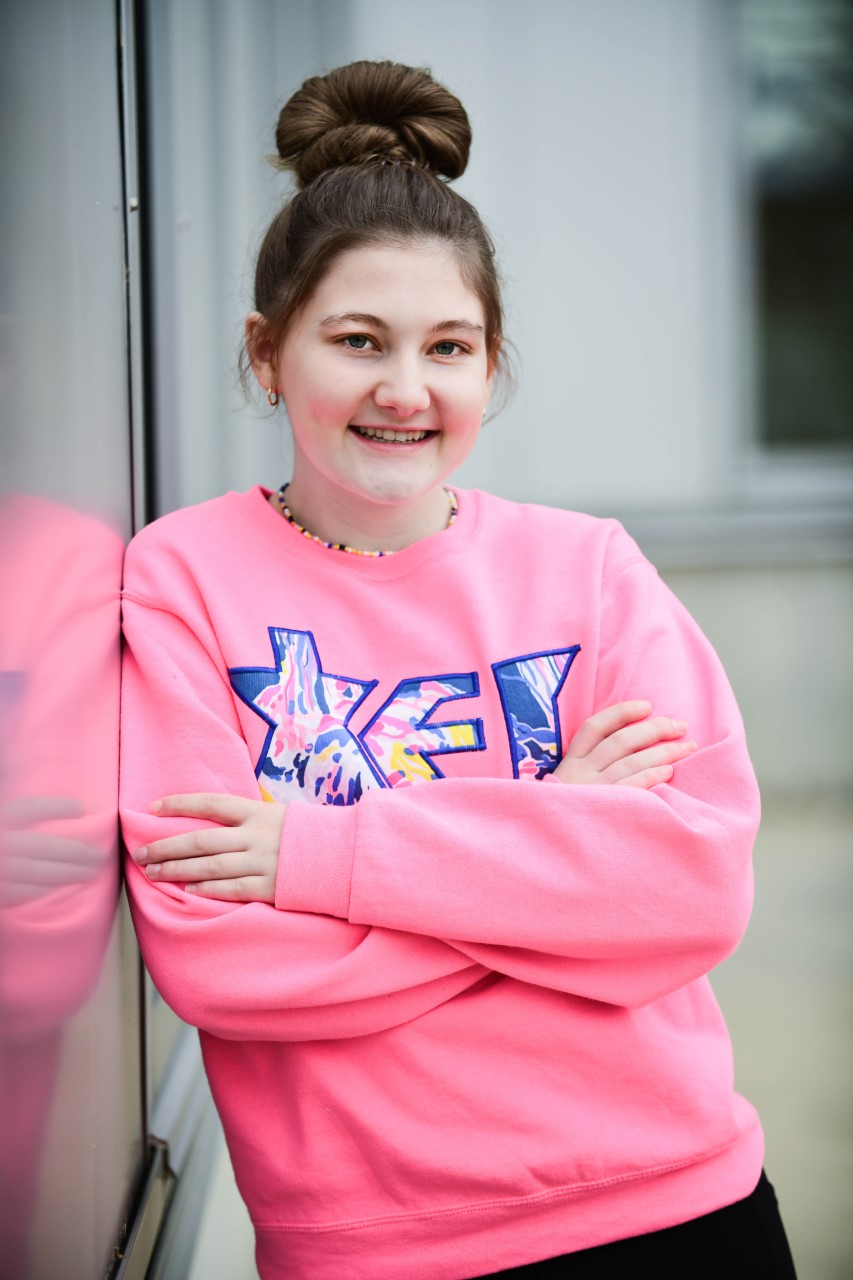 Senior Samantha Showalter, Peoria Notre Dame
TEAM BALD EAGLE'S COMPLETED LOOK: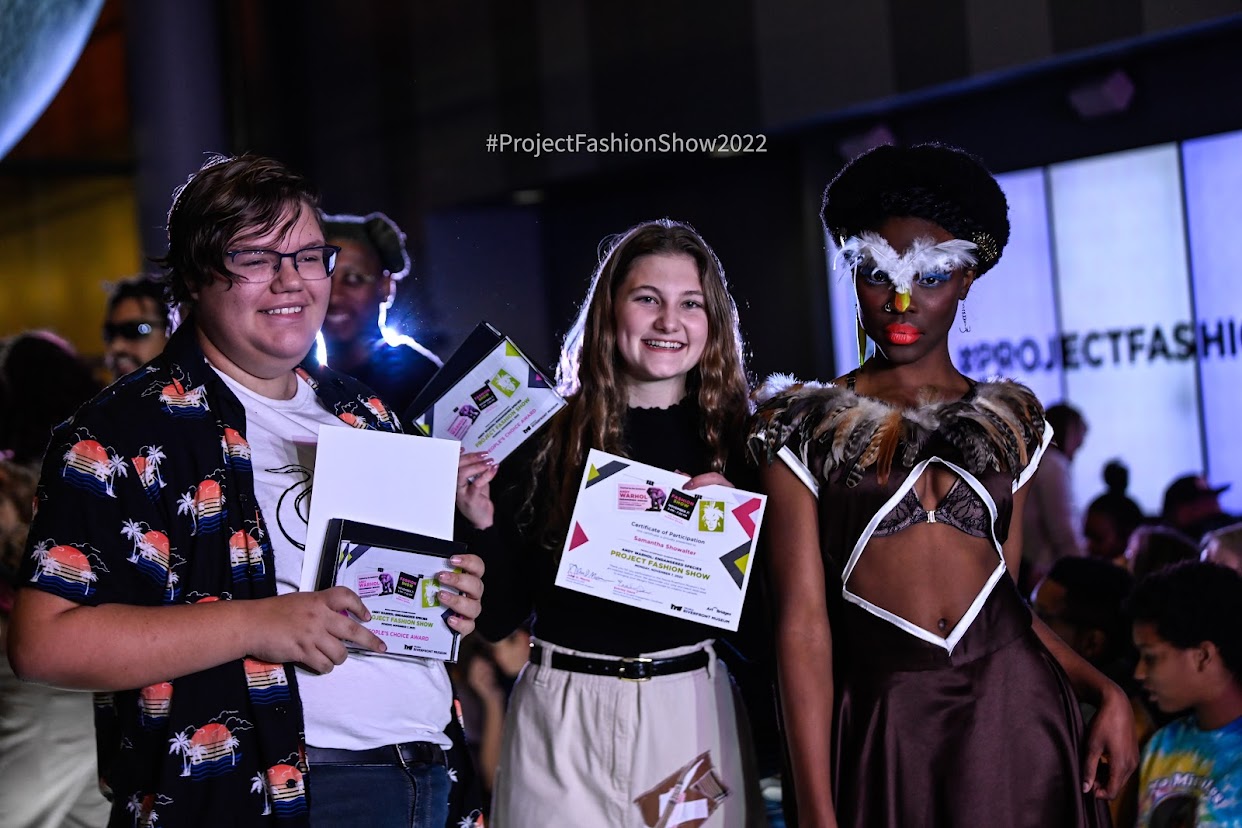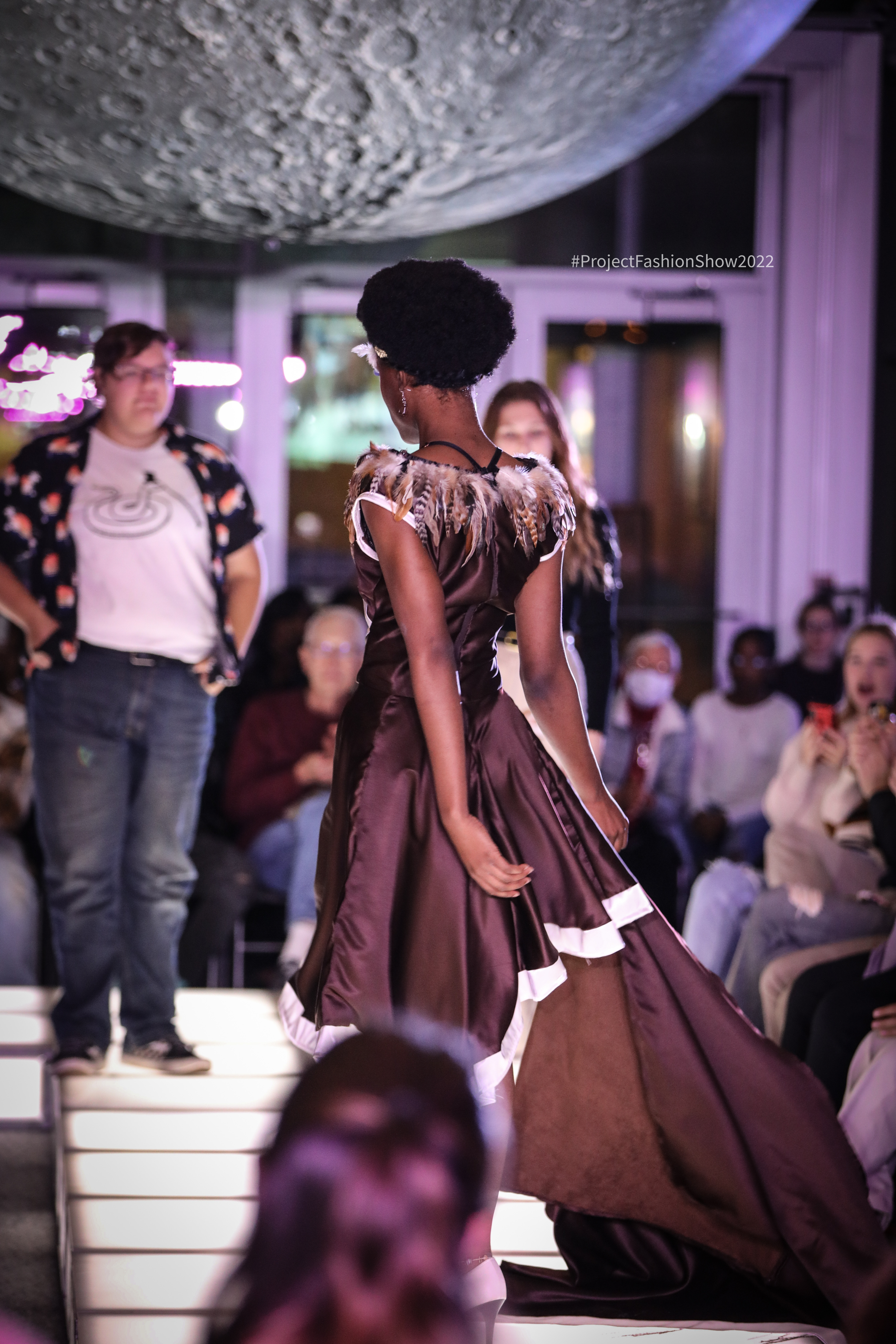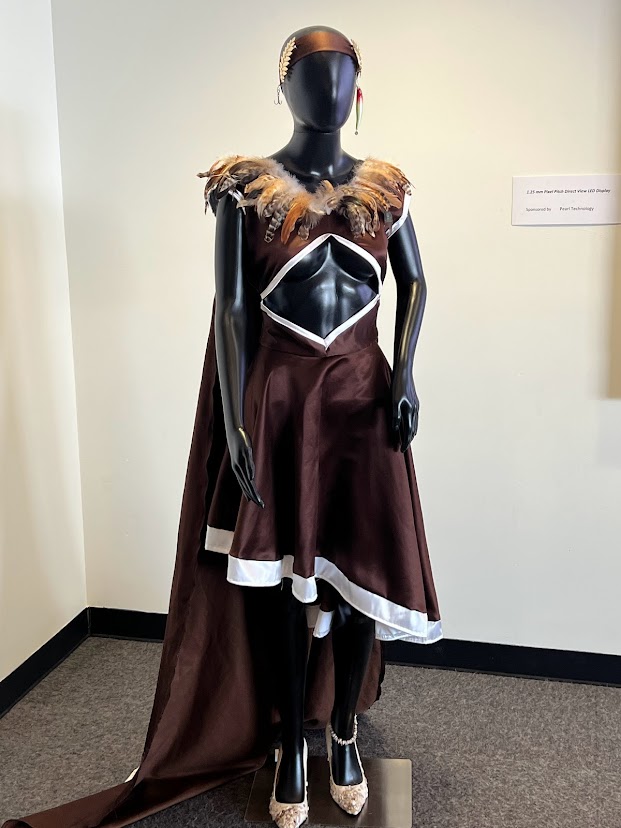 Team Bald Eagle's garment on exhibition NOW at the Peoria Riverfront Museum!