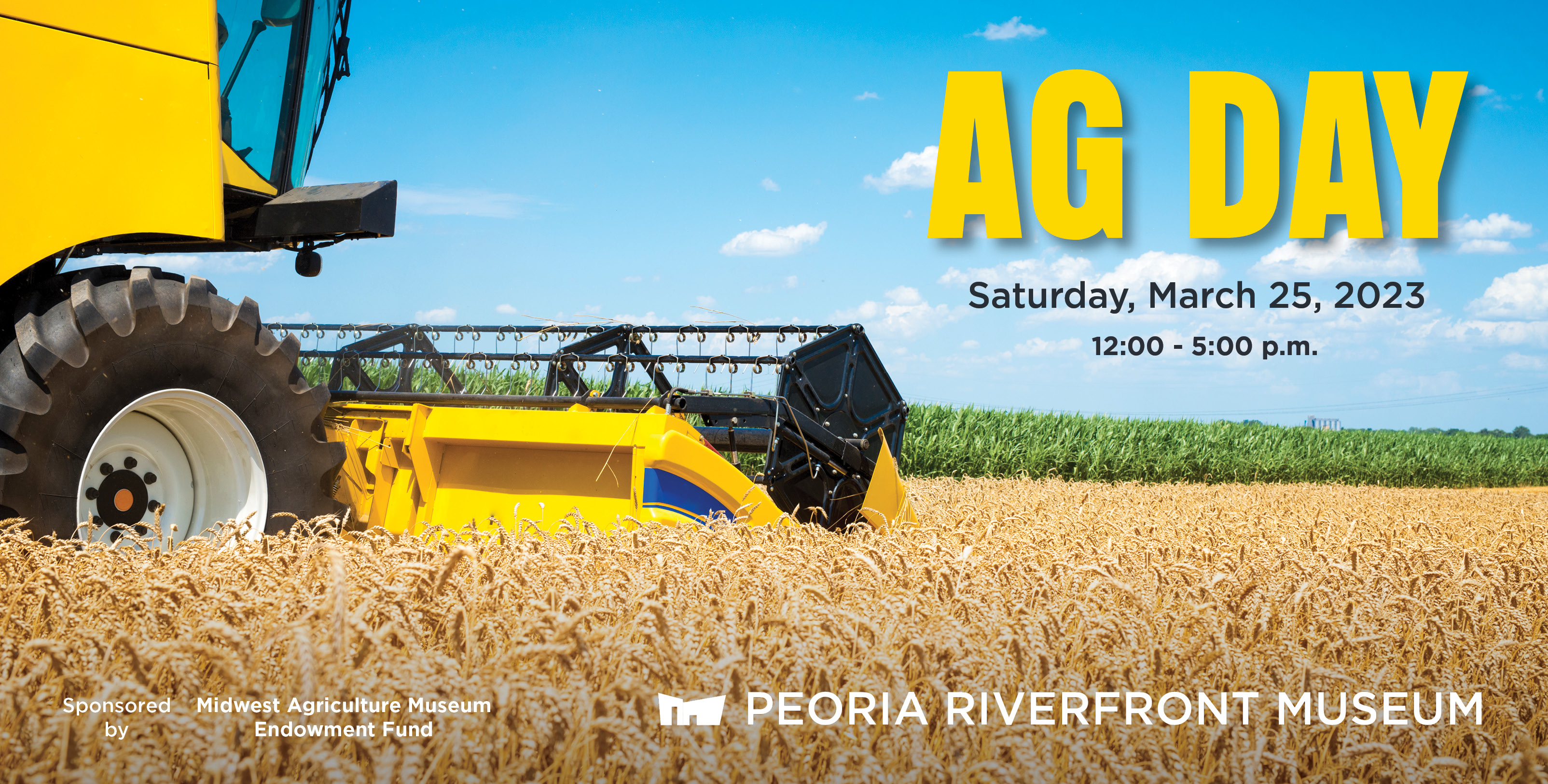 AG DAY | FREE WITH GENERAL ADMISSION
Saturday, March 25, 2023 | 12 p.m. - 5 p.m.
Join us at the Peoria Riverfront Museum for a day celebrating all things Midwestern agriculture. With a miniature exhibition on agriculture, featuring iconic pieces of the Peoria Riverfront Museum's permanent collection, such as "Woody" the horse, and demonstrators from all across Central Illinois, this is a day you don't want to miss!
Contributors:
Wildlife Prairie Park will be attending 12 p.m. to 3 p.m. with animals and animal keepers. 
Peoria Farm Bureau will bring coloring books, farm bureau information, as well as make and take activities. 
U of I Extension of SNAP Education will bring nutrition education for all ages. 
Tazewell County 4-H will bring educational materials on embryology and newly hatched chicks. 
Hazy Day Cultivation will bring living soils and compost tea. 
Budded Mattah will share information on urban gardening and achievement. 
Peoria PlayHouse Children's Museum will have STEAM-based maker activities related to farming. 
Peoria Park District will bring activities from the 1855 Koerner Family Farm.
Sponsored by the Midwest Agricultural Museum Endowment Fund