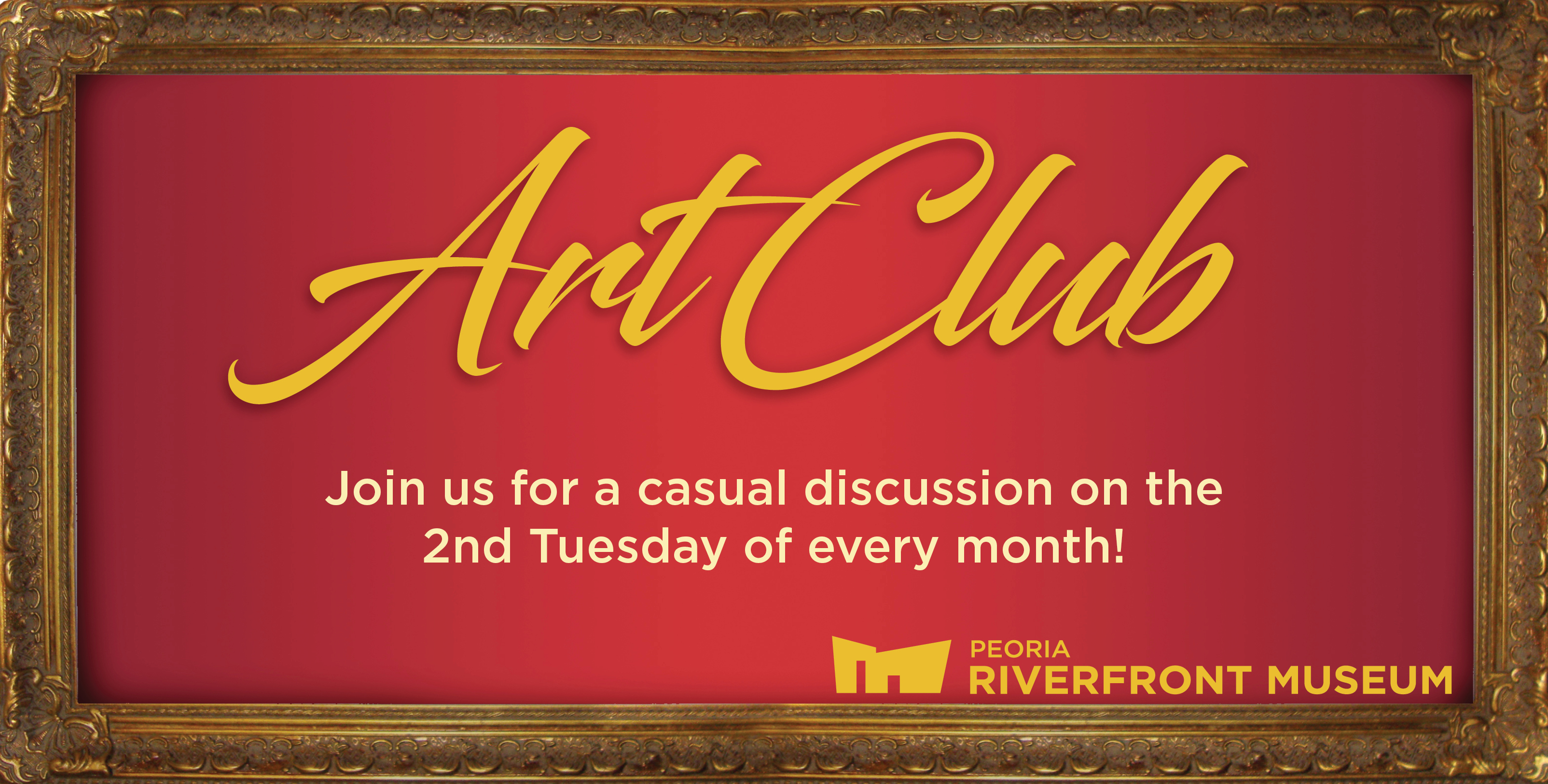 Art Club is a monthly meeting of people who love art. Each month we hear from a different artist or about a new topic. We encourage artists to talk about their own work, a style they love, or another artist they admire. Enjoy a casual discussion (with PowerPoint slides) accompanied by coffee and light treats. Participants are encouraged, though not required, to submit discussion suggestions of art that is related to the topic. 
Check out our YouTube Channel with past Art Club presentations available to watch - click here. 
Sign up for our Art Club emails - click here.
Jeremy Berkley
Tue, Sep 14 | 1 pm
Jeremy Berkley is a graphic designer, illustrator, and printmaker based out of East Peoria, IL. His pop culture inspired silk screen prints have been exhibited in art galleries across the country. Most notably, his art has been featured in the premier pop culture gallery, Gallery 1988: Los Angeles, where he is a regular creator.
You can find his work on his website http://www.berkleycc.com/, Instagram https://www.instagram.com/jeremy.berkley, and Facebook https://www.facebook.com/jeremyberkleyart.
Program Link |  https://us02web.zoom.us/j/83884322921?pwd=b01QYWh0NHVxaTY5ekpaZWpZQ3hyUT09
Meeting ID: 838 8432 2921
Passcode: 999732
-
Questions? Email: edavis@peoriariverfrontmuseum.org
Free for members & with general admission.